SEO optimization is popular with the promotion of search engines.
1. What is SEO
SEO is the meaning of search engine optimization, which is to optimize web pages by researching how various search engines crawl Internet pages and files, and researching the rules of search engine sorting, so that more content is search engines Include and get higher ranking on the left side of the search engine for different keywords, so as to increase website visits, and ultimately improve the website's sales ability and publicity effect. SEO is not a technical means, it is a part of website promotion and belongs to passive marketing. SEO performs search engine optimization, improves search engine rankings, and increases website visibility and page views.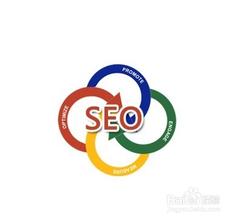 2. Why do websites do SEO
The website conducts SEO, the purpose is to make it easier for search engines to identify and include your site, and the corresponding keywords are ranked high, so that your customers can more easily find your website and your products, increase your products and companies The search volume is the only way to adapt to the development of the search economy. The complete SEO is still the process of analyzing the user's psychological needs and adapting to the needs of the browser. SEO prices are lower, service levels are better, and benefits are the best choice for search engine optimization. +
3. Which websites need to do SEO
Foreign trade companies and those who need publicity generally need to do SEO. The search engine gives the principle of including the website, so it is very necessary to conduct SEO on the website for the search engine. SEO is not cheating, it can only be said to be a trick. It is an industry derived from the development of the search engine industry, and it is a simple Internet site application skill that can be mastered.
4. The effect of SEO optimization
Website SEO is basically the overall SEO optimization of the website. Through SEO optimization, the website can be better and faster included by the search engine. Through the optimization of keywords, keywords can get a better and more stable ranking. Optimizing the ranking of websites through SEO can reach the bottom of the ranking of paid websites, and occupy an absolute position in the ranking of non-paid websites.
The effect of SEO optimization is great for the website, which can quickly increase the popularity of the website and the number of visits to the website.