SEO keyword ranking optimization
Views:0 Author:Site Editor Publish Time: 2016-08-17 Origin:Site Inquire
Keyword ranking optimizationSEO, Is the abbreviation of Search Engine Optimization in English. It is a long-term search engine inclusion and ranking rule. It adjusts the program, content, section, layout, etc. of the website, making the website easier to be included by the search engine, and occupying a favorable position in the ranking of relevant keywords in the search engine. position. Therefore, focusing on SEO keyword ranking optimization of the company's website is a point that every company that wants to enhance its corporate image and seek greater benefits will inevitably do so.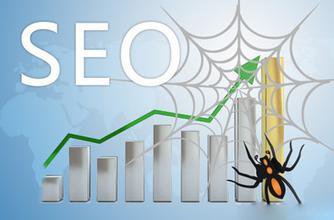 What is the role and purpose of SEO keyword ranking optimization?
First, it can attract potential customers on various search engines to find your website more easily, and through the understanding to conduct cooperative transactions with the enterprise, the enterprise will profit from it.
Second, let search engines bring more traffic to the website, in order to improve the company's performance, attract investors or acquirers, so as to achieve the optimization of online marketing and increase the exposure of the website.
3. Increase the visibility and influence of corporate brands through search engine traffic.
4. I hope to introduce the company's products to the viewers through search engines, show the highlights of the products, and attract more potential customers. In order to get the benefits, first of all, of course, the keyword ranking is in the position of the highlights. Traffic, with traffic can increase the visibility of the enterprise, of course, the company can achieve marketing optimization.
  Hebei Rongchuang Media Co., Ltd.Over the years, there have been quite good achievements in SEO keyword ranking optimization website construction. We have accumulated a large number of SEO keyword ranking optimization techniques. Our corporate aim is to improve the SEO key of enterprise products by maintaining and building customer enterprise websites Word search ranking, enhance customer's corporate image and product visibility, and win more profits. Email: tousu@rongchuangmedia.net Tel:0311-67691131