Responsive website construction layout types
Views:0 Author:Site Editor Publish Time: 2016-07-21 Origin:Site Inquire
Responsive websites can bring better experience to users, and it has become the mainstream way of website construction. For different considerations, the choice of layout types of responsive websites is also different. At present, the layout types of responsive websites mainly include the following.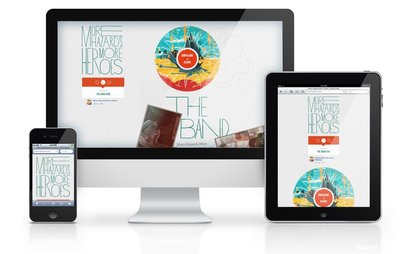 1. Switchable fixed layout: Use pixels as the page unit, refer to several mainstream screen sizes and several major browsers,
Design the layout design of several sets of website pages, and select the best one through the final test results. This model is more flexible and has a lower cost, but it still cannot adapt to the wide variety of equipment on the market, which will cause later maintenance and modification Trouble at work.
2. Flexible layout: Taking percentage as the unit of the page, given a certain range of adaptable size during website design, perfect use of effective space to show the best results. This layout is more flexible than the previous method, and can also ensure that the website will not be eliminated due to the change in device size in a longer time. However, it has limitations in the structure that it can adapt to, and it is more suitable for equal-division structure and column page design.
3. Mixed mode layout: It combines the advantages of the above two layout methods, and has stronger adaptability and smoother display effect.
The choice of layout type for responsive website construction should comprehensively consider various factors to find the most suitable page layout.
Sunac Media is committed to the construction and promotion of foreign trade websites. If necessary, please consult: 400-0430-678