Responsive website construction-find a one-stop website solution for Rongchuang Media
Views:0 Author:Site Editor Publish Time: 2019-04-24 Origin:Site Inquire
With the rapid development of the Internet today, mobile platforms are widely used. The traditional PC version of the website has been unable to fully meet the basic needs of individual users. What users want is to push the website to the mobile terminal for display. Therefore, a solution for responsive website construction was derived, which could do its best to help users achieve the best quality browsing experience. Today, the editor will talk about why responsive website construction is so popular in society?
1. Intelligent response design
The biggest advantage of building a responsive website is its intelligent response design. Corresponding website adjustments can be made for the size of the display end required by different user devices. Can facilitate the website to adapt to all forms of terminals, not just limited to the traditional PC version. And it can be guaranteed that the website will not have any problems such as messy layout and garbled characters.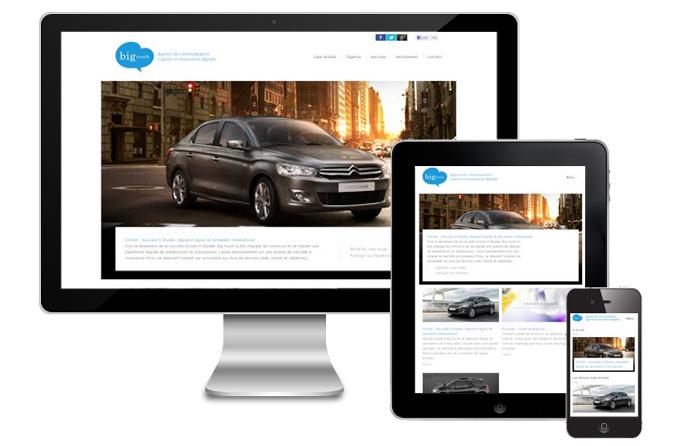 Second, cost savings
Responsive website construction is also a relatively cost-saving solution. In general, it can achieve a multi-use effect, achieve an operation effect shared by multiple enterprises, and save data transmission time and cost consumption.
3. Optimization and upgrade
For one such, it is possible to unify the adaptive processing of data background and front-end data. Designers should promote the optimization and upgrading of responsive website construction. Fully considering the consistency of the search engine and the display terminal, not only to ensure the compatibility of users of the website, but also to consider the traffic data of the mobile terminal, which is convenient for later monitoring and testing. For corporate members, they can also get rid of simple mechanical operations through corresponding customer interaction, and successfully transform the construction of the website from a display type to a marketing type.
4. More complete marketing methods
The responsive design scheme can form a variety of social sharing links through a single address. Thereby generating a large number of potential user promotions. In the end, the sales volume and influence of products will be expanded faster and better. It can also give a picture-like responsive design, leaving sufficient development space for the website. If the designer wants to improve, then add the module directly on the original basis. The portability of the program is also relatively high, which can facilitate the update and income of the website at any time.
All in all, the construction of responsive websites is a new trend of the times. Only by doing a good job of Internet publicity and marketing can companies further expand their scale. The most important thing is to ensure that the webpages in different browsers can be tested for compatibility, to avoid problems in multiple terminal tests, and to bring bad browsing experience to customers.