\"Reset SEO code\" What does the function do?
Views:2 Author:Site Editor Publish Time: 2016-06-28 Origin:Site Inquire
In the lead background, click \"SEO》Global SEO Settings\" you can see the picture below, there is a button \"Reset SEO Code\" in the upper right corner of this picture, what is its main purpose?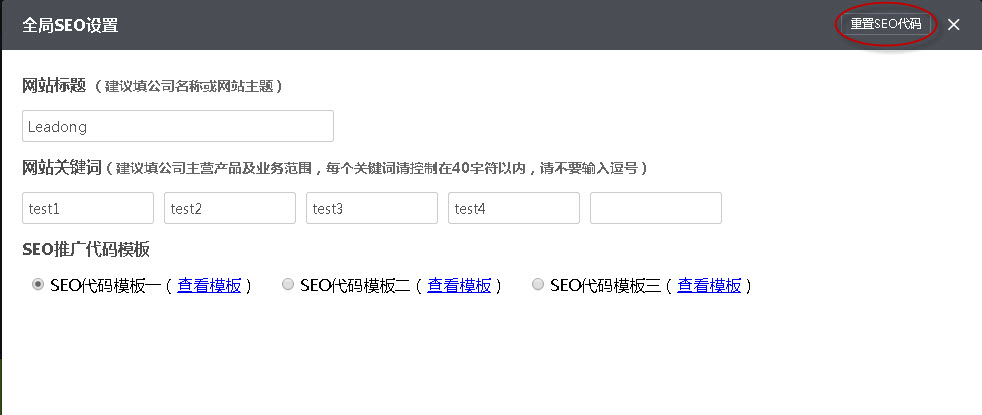 After clicking this button, we can see the following prompt content:
The system provides up to 5 opportunities to reset the SEO promotion code, you still have 4 opportunities, please know!

Important rules:
Perform the reset SEO code function, the system will extract the latest website title, website keywords and other parameters according to the \"SEO code template one you selected (view template)\", and regenerate Title, Keywords and Description of all pages of the entire site , You must know the following rules:
1. When you have just started to create a website or the website SEO is incomplete, you can choose the promotion template to reset;
2. If your company's website has been in operation for a period of time and has been included by the search engine, reset it carefully;
3. The SEO promotion code of the website is not suitable for frequent changes, you can improve it by local adjustments;