Reasons why search engines do not include websites
Views:0 Author:Site Editor Publish Time: 2016-07-19 Origin:Site Inquire
I believe that many people will encounter this problem. They have obviously updated their articles on the website in time. Other people's websites can be optimized to the first few pages of the search engine, but their own websites are difficult to be included. What causes the website not to be included by the search engine What?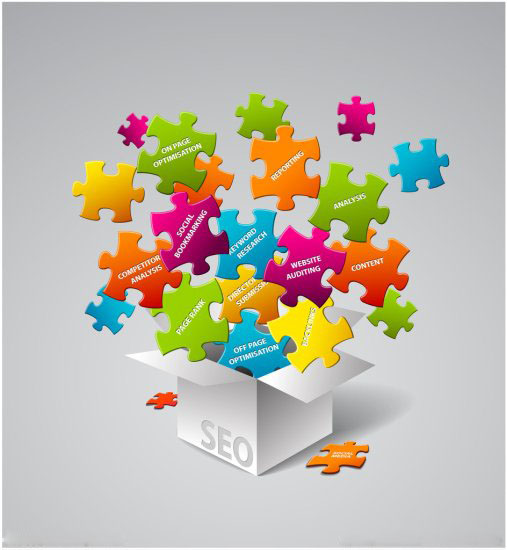 1. The keyword density of the website is too high. The keyword density of the website should be appropriate, and do not pile up keywords. This is a kind of cheating by search engines. It is generally considered that the description of 100 words contains 3-4 keywords as the best.
2. It is difficult for search engines to crawl content on web pages made with too many Flash, DHTML, cookies, JavaScript, or passwords.
3. Web pages use frames, and the content in the frames is usually not within the scope of search engines.
4. Server problem. The slow internet speed of the server, the inability of the search spider IP, and the inability of the website to open normally have caused the search engine to crawl the website.
5. The robots.txt file has incorrect rules. The robots.txt file writes the URL path that prohibits the search engine from crawling, so it directly causes the search engine not to crawl the internal pages of the website and does not include it.
6. Dynamic web pages: The website's content management system facilitates web page updates, but it causes trouble for most search engines. Many search engines do not charge dynamic pages, or only charge the first layer of pages, and will not charge down. At this time, we should consider using the rewrite technology of the WEB server to map the URL of the dynamic page to a format similar to the URL of the static page. The search engine mistakenly thinks that it is a static page, and it will be charged.
7. Free website space: Some search engines refuse to index websites from free space, complaining about a lot of garbage and poor quality.
8. The search engine cannot resolve your DNS: it takes 1-2 days after the new domain name is registered to take effect, so don't submit it to the website as soon as you register the domain name.
9. The link breadth of the website is too low: the link breadth is too low, and it is difficult for search engines to find you. At this time, you should consider logging in the website to a well-known category directory, or make a few more friendly links.