One more market, small foreign trade
Views:0 Author:Site Editor Publish Time: 2016-07-16 Origin:http://www.rongchuangmedia.net/ Inquire
The world is so big, everyone wants to divide those big cakes. But there are too many people who want to divide the big cake, so try the small cake next to it.
A language corresponds not only to a country but to a large group. If there is one more language, there is one more market. So when you pay attention to the construction of English websites, you can also look at some languages ​​with relatively large groups. Running a good website in a small language can also bring you benefits.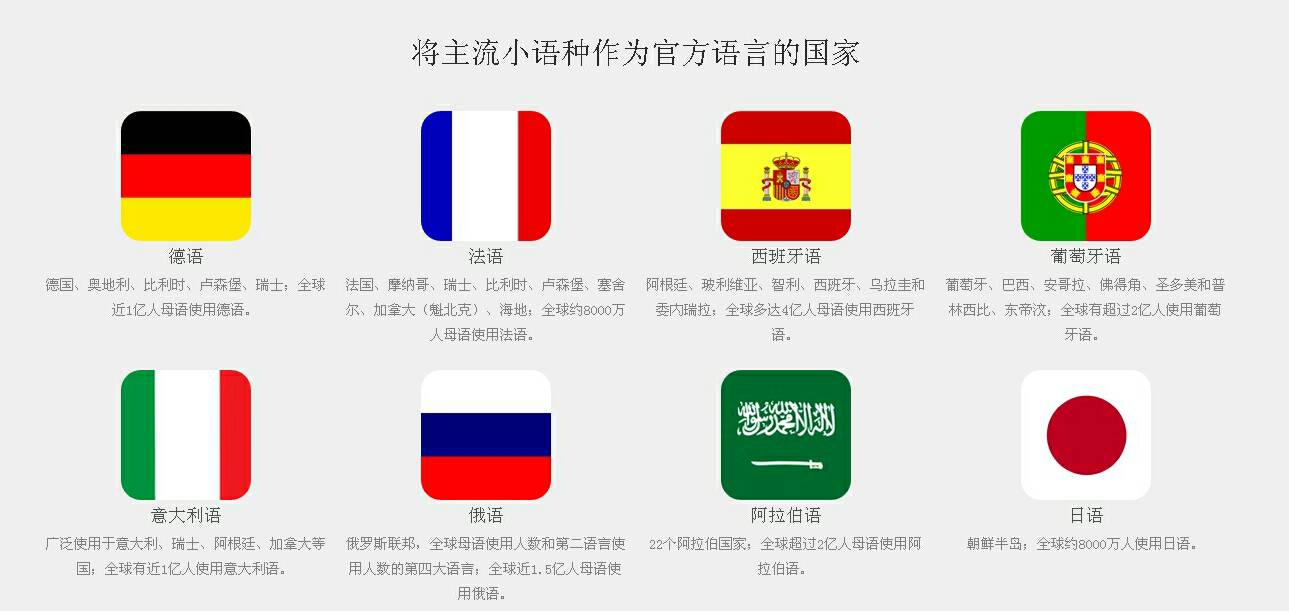 Buyers from non-English-speaking countries can find a localized small-language website in the local area, allowing customers to enter your official website in a language they are familiar with. This is also a very good user experience, and it is more convenient for customers to understand your products. Show that you value this market in this area. The construction of small language websites can not be blindly built. For example, don't use machine direct translation. Unfriendly translation can not only bring customers a good user experience, but also cause customers' resentment, show your non-professionalism, and cause the opposite effect. Websites in small languages ​​can also change the layout of the web page, indicating that you value the locality and your sincerity.
Sunac Media has professional experience in website construction in small languages. Welcome to contact us.
Phone: 400- 0430-678