Negotiation skills of foreign trade clerk
Views:0 Author:Site Editor Publish Time: 2016-07-16 Origin:Site Inquire
Negotiation skills are like our meal guys, something every foreign trade clerk should master.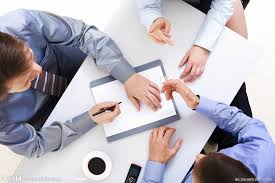 First, be brave enough to recommend yourself. Customers understand your company by knowing you, so your role is important. In order for customers to have the desire to understand the company, you must take good measures to show yourself, such as showing your honesty, honesty, credibility, dedication, etc. Second, we must have a good competitive mentality. Negotiations are like competitions, and whoever adjusts well can succeed. In the face of failure and success, sometimes giving up is also a success. Some companies only have the ability to take orders of $300,000. If the order of $3 million is far beyond your order taking ability, choosing to give up is not necessarily a bad thing. Large customers will also find powerful suppliers. Will they not investigate the strength of your company? Abandonment may avoid the risk of being cheated. Third, we must also understand the customer's psychology, only then can you grasp the customer's mind and sell your own products. Fourth, there must be business skills. When negotiating or communicating, it's nothing but an expert to an expert, an expert to a novice, a novice to an expert, a novice to a novice.
1) Expert to expert. Everyone is an expert, I think it is better to preemptively take the initiative.
2) Expert to novice. I think it is better to let the novices play the cards first, because the other party is a newcomer, and the price positioning and product positioning are not necessarily very accurate. If the conditions are acceptable in the middle and upper lines of the domestic industry, even if it is somewhat biased, because you are an expert, you can guide and induce to make He is back on your track
3) The newcomer is expert. I think it is better to let the insider express his opinion first, because his experience, his major, the price range and product positioning should be within the normal range, not too outrageous, so that you can both learn and You can avoid embarrassing and difficult issues that arise from some difficulties, and tell him to send him back MAIL.
Pay attention to accumulate these skills in the usual negotiations, use these skills, and then win more customers. For more information, please contact us: 400-0430-678