Most salespersons may encounter such problems. The two sides had a very pleasant discussion and the problems were almost solved. However, the customer simply did not place an order. At this time, the salesperson wanted to force the order, but was particularly afraid of the wrong method, which scared the customer away. . So how should the order be forced to have a better effect?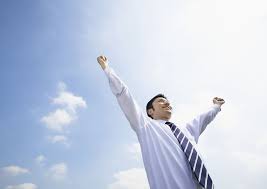 1. Find out the reason why the customer does not sign the order
To find a way to understand the reasons why customers are late to place an order, but not to urge customers to sign orders, otherwise it will cause customers' resentment. If the customer does not place an order, there is definitely a place where you can't do it. You have to find ways to find out the reasons why the customer does not sign the order and solve the customer's doubts, so that the customer can hope to sign the order with you.
2. Use good service \"force\" customer to sign the order
If the customer does not sign the order, you create the opportunity for the customer to sign the order. The salesperson will introduce some of the good services of the company, such as high-quality after-sales service and preferential order service, to the customer. After signing the order, the service obtained is very valuable. Inform customers of the benefits obtained after signing the order, so that it is also a good way to entice customers to sign the order.
3. Introduce the company's strong customers
When your customers are hesitant, you can show the list of some well-known and powerful customers of the enterprise recorded in the foreign trade software. This trick is for customers who do not trust the reputation and strength of the enterprise. A trick tonic. Those well-known enterprises have played a role of display and guidance.
4. 4. Objective analysis of products in the industry
To objectively analyze the products of yourself and your peers, do not blindly praise how good your products are. Objective analysis is more likely to attract customers. Boldly state the advantages of enterprise products, neither humble nor overbearing. This spiritual style is commendable.
Prompting a bill is a big subject. It requires a salesperson to seize the opportunity, understand the customer, solve the customer's doubts, and sign the order smoothly.