Editor's note:
Away from you\"Canton Fair\" 46 days left as the anchor!

Attached:The 127th Canton Fair Online Participation Guidelines·One(Updated 4.26)

what? No booth!
what? Do not participate in the Canton Fair! !
No booth required, can also beTo B live broadcast with goods, the next \"Li Jiaqi\"\"Weiya\" in the foreign trade world is you!
Write in front-To B VS To C:
OMG! Buy it! Buy it! ! Buy it! ! !
Although I have never done a live broadcast, I have watched a live broadcast! Foreign trade live broadcast, smallcase~
That editor can only say: too beautiful promise Because it's too young, but dear That must be an illusion

Actually, Li Jiaqi's\"OMG\", even the many live broadcasts you see on various apps are mainly aimed atToC side. It is often to dig deep into the personal needs of fans, and then order through the personal charm of the anchor! And the product demand of To B end is often very clear, it pays more attention to the brand and the product itself!
Imagine if all the live broadcast rooms in the foreign trade industry are\"My god! Fully automatic drawing machine! Buy it, buy it, buy it\", then it's not just about overturning. So To B live broadcast mode can only be used for reference, not copy! ! !
Live broadcast preparation
That is\"Live broadcast with goods\" Under the circumstances of becoming a big environment, where should the foreign trade industry go? If we are accustomed to offline transactions, how can we successfully break through the \"blockade\" isolation circle under the epidemic situation through \"online live broadcast\"? To put it simply, the preparation of foreign trade live broadcast generally has the following links:
1.Ready to work
①Set up a live broadcast team and conduct a reasonable division of internal staff
②Live broadcast form, product, budget, etc.
②Hardware facilities of live broadcast room: camera, microphone, WiFi
2.Traffic accumulation
①Establishing an independent station
② Lay online channels, such as LinkedIn, Facebook, YouTube, etc.
③Content operation, increase fans
④Make video material
3.Live invitation
In order to avoid appearing in the live broadcast room, there are only a few or even0 traffic, be sure to remember to do customer invitation work before the live broadcast!
①Online channels such as websites and social platforms are announced
②Email notification to direct customers of live broadcast time, location, link, content, etc., invite to participate
4.Live warm-up
About a week before the live broadcast, by email,WhatsApp, Facebook(Post, group, advertisement)Etc.once againInviting buyers. The invitation form can be a poster with a QR code in a live broadcast room, a dynamic release on a social platform, a live broadcast link, etc.
5.Live content
Almost every live event has these few elements to attract viewers:
①With value, the video content must provide a certain value to the viewer
② Only enough attractive content can guide the audience to watch the entire content
③Having interactive attributes, able to interact with the audience
In order to achieve the effect of live broadcasting, it generally includes opening, scripts, modified blackboards or electronic screens, portable large cards, fan welfare, live broadcast climax node design, interactive question answering, next live preview, etc.
Choosing the right live broadcast product must have professional quality certification, and the product's selling point should be refined into a demand point that can attract buyers. It will be repeated in the live broadcast room to take care of buyers who enter at different times. Increase the interactive display link, improve the fun and attract the buyer's attention!
Live broadcast platform
Alright! The preparation work is done, the next question is coming, where is the live broadcast? When it comes to offline exhibitions, foreign traders can tell you three days and three nights, but\"Online broadcast\" is a headache for the foreign trade industry. In general, the main live broadcast platforms available to foreign traders include:
①Facebook
According to statistics, there are now more than800 million active users participate in live broadcasts on Facebook and Instagram. With a large user base around the world, for such a platform that is familiar to the audience, we do not need to worry about the interaction between the audience and us.
The steps for Facebook to start live streaming are as follows: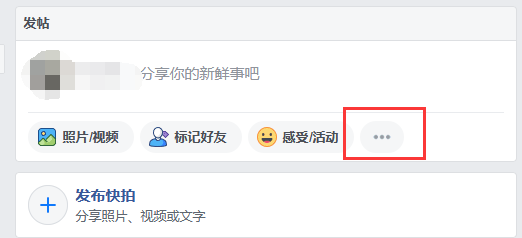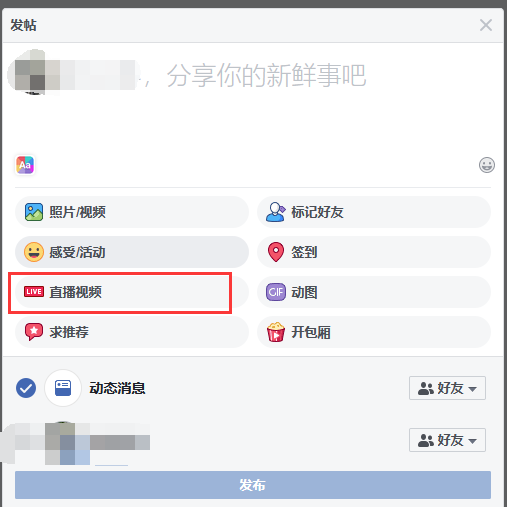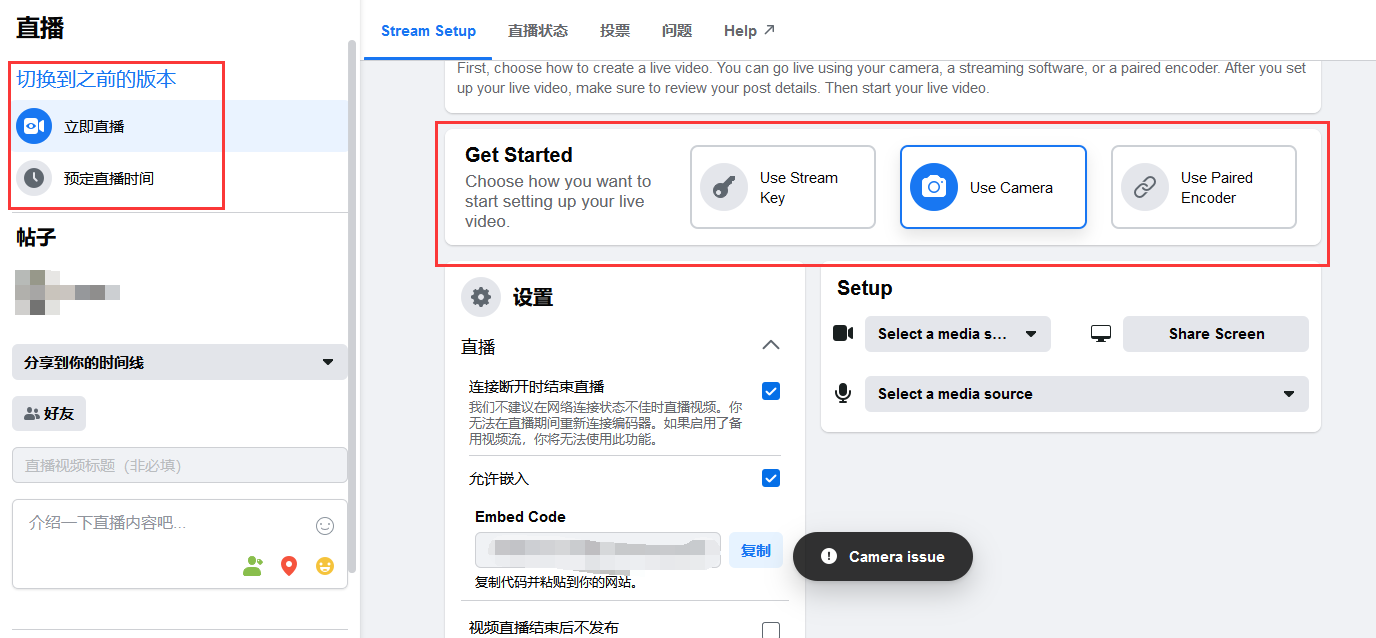 You can broadcast live immediately, or you can schedule a live broadcast (businesses use this feature more), you can make it public, you can also set certain permissions, you can share to the timeline (Facebook update list), Facebook-managed homepage (enterprise homepage), and can also be shared to groups. The most important thing is that there is also a built-in embedding function, which can directly transplant the code to your own website, and customers can see the live broadcast directly on your website. Is it super easy! ! !
②YouTube
YouTube is the world's largest video website, the second largest search platform, and the third largest visited website. The daily video playback volume exceeds 5 billion, and a large user base guarantees the source of traffic.
YouTubeThe steps to start live streaming are as follows: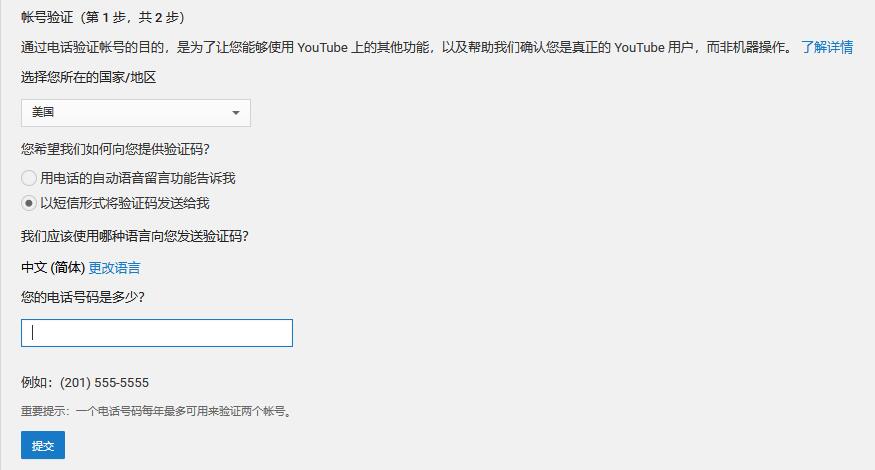 Here we need to remind everyone that in order to use the live broadcast function, it must be in the pastThere are no live broadcast restrictions within 90 days, and you need to verify your channel. It may take up to 24 hours to enable the live streaming feature for the first time. After enabling this feature, you can start live streaming.
③VR panoramic online live broadcast
C-end customers focus on additional product services, while B-end customers value plant strength, production processes and product performance.How can customers not only experience the real factory scene, but also participate in the live broadcast interaction in time?
AgainstThe B-end factory's VR panoramic live broadcast provides a new way,Customers can either independently visit the live scene and enter the live broadcast room, or participate in the live broadcast interaction under the guidance of the anchor.
Imagine the foreigner carryingVR glasses can watch live broadcast scenes at any time in various scenes of the factory! The sense of presence, immersion, 360-degree realistic environment, in thisThe era of live broadcasting for all,The online live broadcast function under the VR panorama is more in line with the needs of foreign trade enterprises for factory inspection and factory inspection.
Poke here for an online exhibition experience now!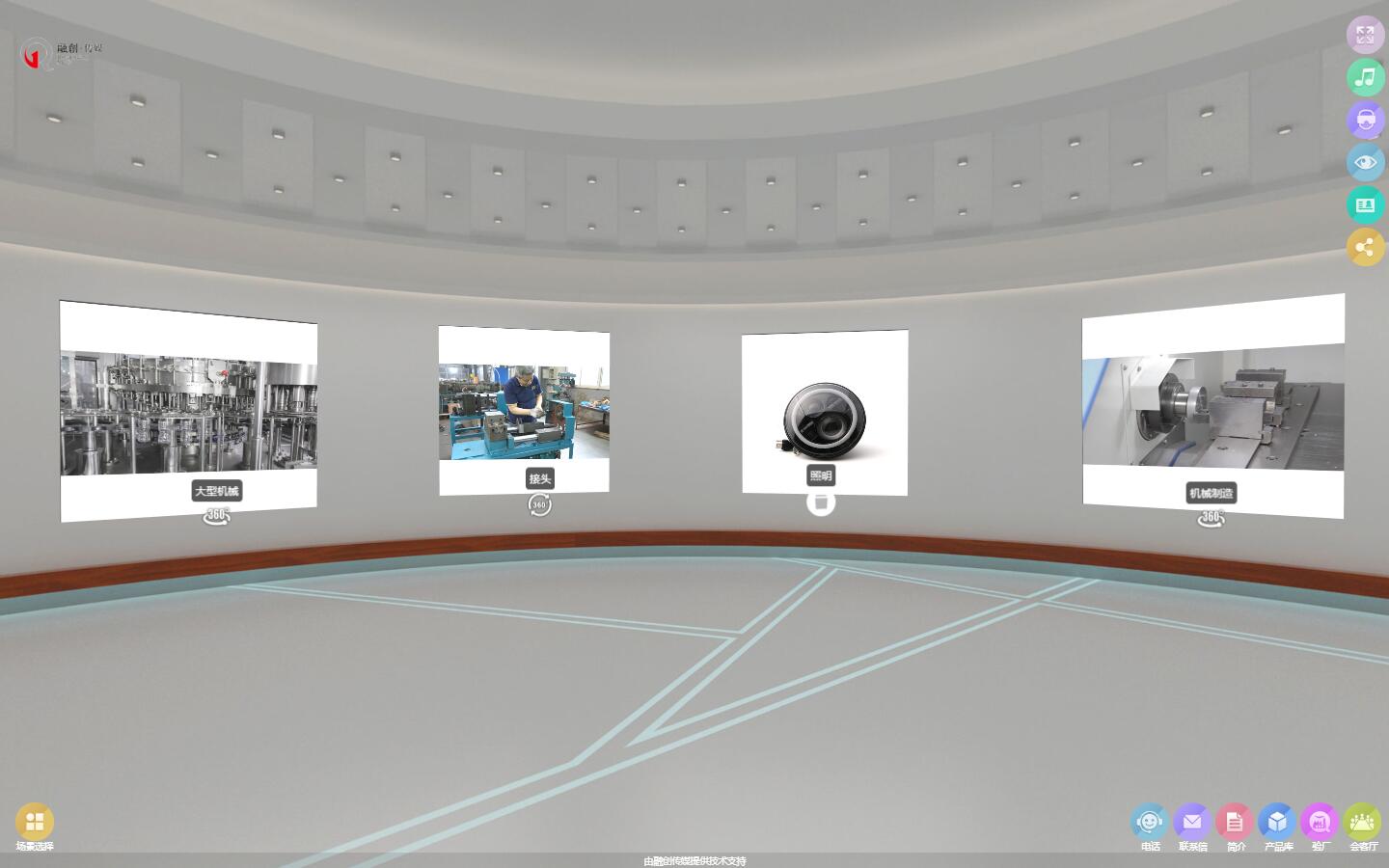 Another characteristic of B-end buyer procurement is that some order details need to bePrivate, one-to-one detailed communication, so it is extremely important to keep the intended customers in the live broadcast and direct them to the online one-to-one meeting room.So we can provide someFree samples draw closer to each other and establish contact.The exclusive meeting room provides the communication atmosphere in the same real panoramic view for both parties to the trade, and solves the pain point of \"no live communication\" on the line,Quickly building trust between buyers and sellers is more likely to attract buyers to negotiate in depth.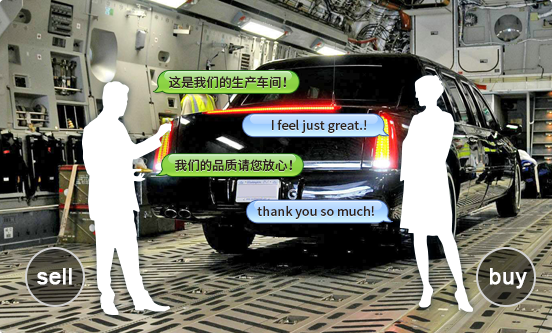 Although live streaming brings traffic, but in this\"Fast-paced\" era, buyers' attention is fleeting, so the foreign trade industry must grasp the live broadcast traffic,Post to buyers上label,Follow upTargeted follow-up measures for different buyers, To form a complete sales closed loop!