Misunderstanding of overseas promotion of foreign trade enterprises
Views:0 Author:Site Editor Publish Time: 2016-07-16 Origin:http://www.rongchuangmedia.net/ Inquire
More and more foreign trade companies are beginning to realize the importance of establishing foreign trade websites and conducting overseas marketing. However, due to excessive cultural differences between China and foreign countries, even in English-speaking countries, there are some minor differences. Therefore, it is not easy to promote foreign trade websites.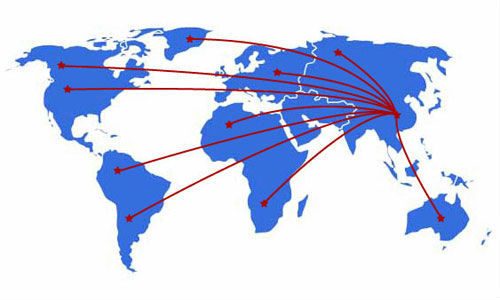 First of all, we must make certain localized customization according to the different areas of your target. For example, according to the local reading mode and language. Many foreign trade websites only make a simple English page, which will seriously affect the resentment of some important customers in other languages. Different regions also have different cultures. For example, the word \"refrigerator\" is also used. Americans like to call it \"Fridge\", while British people are used to calling it \"Refrigerator\". The same is true for chocolate. We should pay special attention to these details when it comes to setting search keywords. Many foreign trade companies pay too much attention to art, animation and corporate image, ignore the reasons for website construction, and do not make efficient use of existing resources to make the website. At the same time, there are many companies that take domestic habits abroad and blindly send spam to customers for marketing. This is actually a very unpractical practice in foreign trade.
Sunac Media is a professional foreign trade website. With the operation over the years, it has a lot of experience in this area. Welcome to consult.
Phone: 400- 0430-678