\"Message template management\" can be understood as a quick reply in Business Connect, and send the materials you edited in advance directly to WeChat visitors.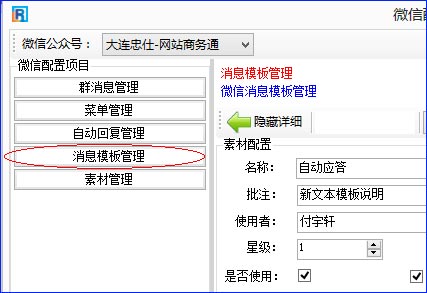 Click the drop-down button, all the quick reply materials will appear. The quick reply in Business Connect includes text and pictures, and the WeChat quick reply also includes voice and video.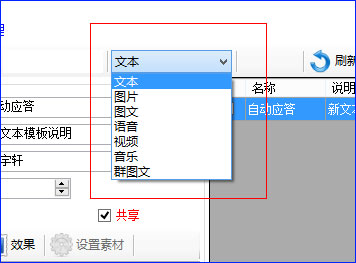 If you want to edit the content, you can edit it in \"Content\", and the text dialogue is modified in the braces of CDATA[Content]. Pictures, music, etc. are all modified in cdata braces.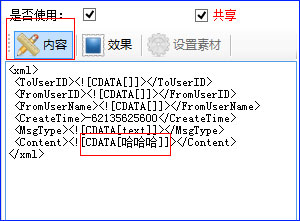 Click the effect to see the style of the material displayed in WeChat