Menu management is the WeChat interface seen at the front desk of the visitor. It contains 3 large buttons and 5 small menus under it. The upper limit of the small menu is 5.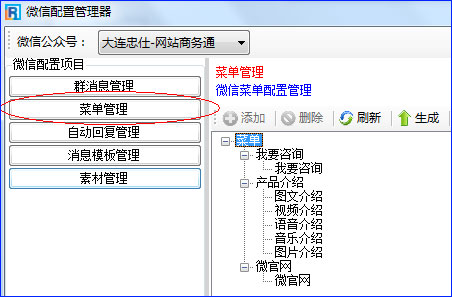 After selecting a large button, you can add a small menu (the upper limit of the small menu is 5, and more than 5 cannot be added)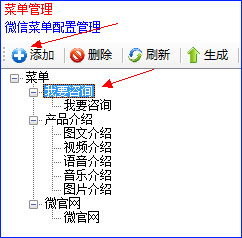 The message that pops up when you click on the menu is that you edited the \"event\" in \"Automatic Reply Management\" in advance and can directly call it here.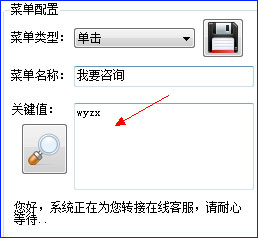 You can make a jump to the location of Microtube.com, and you can jump directly to your website. When all of this is configured, your front desk is done, but don't forget to click Save. After the menu management is changed, click \"Generate\", change the menu configuration point\"Save\".