Marketing website maintenance measures
Views:0 Author:Site Editor Publish Time: 2016-07-19 Origin:Site Inquire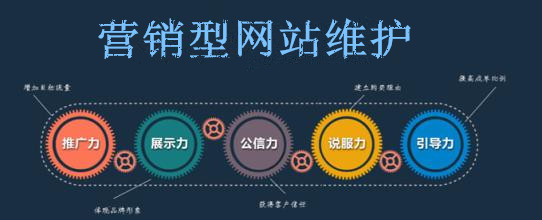 1. Update website content
The purpose of users paying attention to websites and searching websites is to find information. The information is time-sensitive. To attract more viewers, a marketing website must study the latest changes and information in the industry, publish the latest company products, prices, services and other information in a timely manner, maintain the timeliness of the website content, and publish the content that users are most interested in.
2. Analyze website data
In website construction, the number of visits is directly related to the survival of the website. The number of visits to a website is a reflection of its popularity. Through the analysis of the traffic data, you can find out the deficiencies of the website and improve it at any time.
3. Collect user information
The reason why marketing websites are different from ordinary websites is that it has strong interactivity, and it provides a platform for communication and communication with viewers. Through these platforms, you can understand the needs of viewers. The problems raised by them should be resolved and responded in time, which helps to further increase the number of website customers.
4. Maintain website security
It is essential to ensure the safe operation of the website. In order to ensure the normal operation of the website's business system and the confidentiality of business information, the website's security maintenance is essential