Marketing website construction-how to open the product share button?
Views:0 Author:Site Editor Publish Time: 2016-06-28 Origin:Site Inquire
1. Switch the product detail page (product detail in English or small language) in \"System Page--Product System\" to the current page;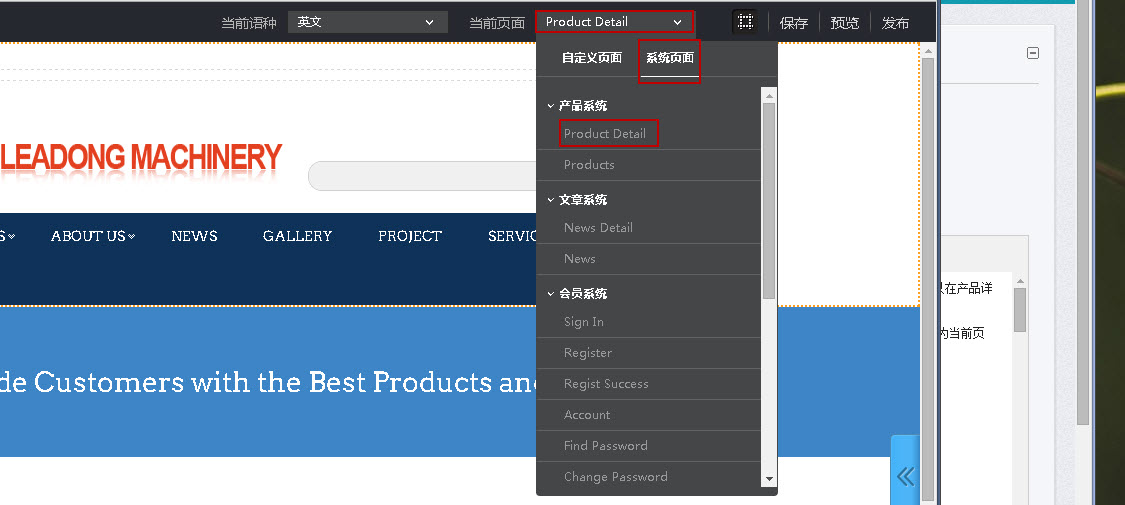 2. Find the \"Product Details\" component, put the mouse in the upper left corner area of ​​the Product Details component, the name of the component \"Product Details\" appears, put the mouse on the four words of Product Details, and a Row button, click the first button to set;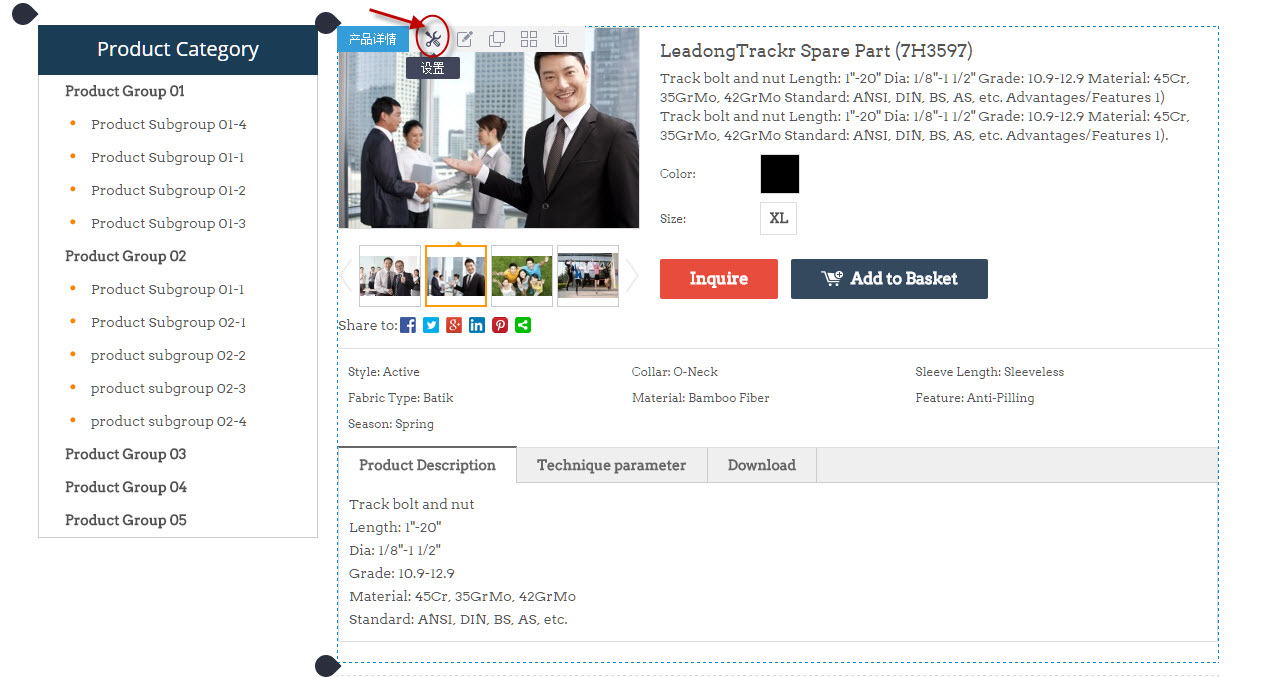 3. In the pop-up \"Setting Details\" window, find \"Enable sharing function\" and select \"Enable\".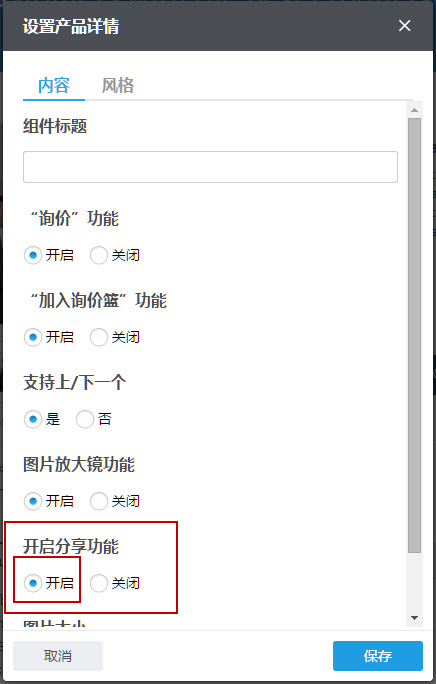 4. Then click the \"\"Publish\"\" button in the upper right corner of the page to publish to the front desk of the website. The form of the share button displayed at the front desk. So click the share button below to share this product to the corresponding platform.