Make good use of website analysis tools to help promote Shijiazhuang's foreign trade website
Views:0 Author:Site Editor Publish Time: 2016-08-12 Origin:Site Inquire
There are many ways to promote a website, includingSearch Engine Optimization、ranking of bidding、Social network promotionAnd other methods, these methods are understood by almost every website optimization and promotion staff, but if you want to make the promotion of foreign trade websites faster and more efficient, you must make good use of website analysis tools. Here Sunac Media shares with you a website analysis tool—CNZZ.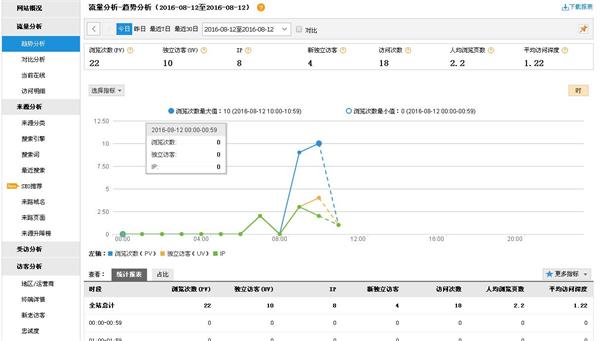 1.Through traffic analysis, understand the access status of foreign trade websites. The traffic analysis function can enable the webmaster to clearly understand the number of visits to the website, the visits in each period, and also track the IP of the visit to the website and its detailed visits. There is even a comparative analysis function to help webmasters change the status of website traffic.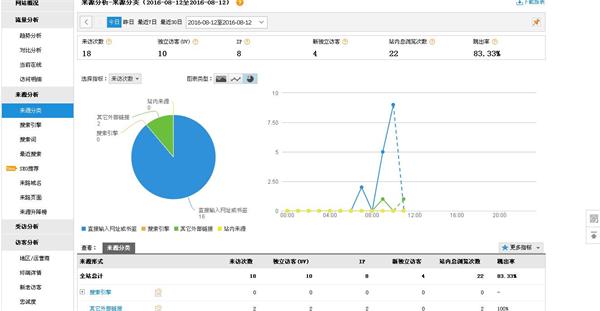 2.Source analysis to understand users' search habits. In this function module, CNZZ displays vivid images such as pie charts and line charts to show users how to browse foreign trade websites. Here, a statistical analysis of the search engines and search keywords used by users is also made. The foreign trade website promotion staff can optimize and improve the SEO andSEMOptimization.
Here I will introduce the two most commonly used functions of CNZZ. In short, it is important to know that the rational use of some website analysis tools is extremely useful for website promotion.
Sunac Media is committedForeign trade network marketing promotion, For details, please contact: 400-0430-678