【Machinery】 Hebei Omega Food Machinery Co., Ltd.
Views:0 Author:Sunac Media Publish Time: 2017-05-05 Origin:Foreign trade website construction Inquire
Online time: November 30, 2016
Industry: Baking, baking machinery equipment industry
Company website: www.omega1984.com
Profit model: factory direct sales

Company introduction: \"Hebeidomeijia Food Machinery Co., Ltd.\" was founded in 1984. After more than 30 years of continuous development, it has grown into a professional baking machinery manufacturing enterprise with two production bases in Anping and Shenzhou. The company has a total land area of ​​150 acres and a total construction area of ​​75,000 square meters. The total number of employees exceeds 320, including 65 senior technical personnel and 98 intermediate technical personnel. Omega has obtained the right to self-export from 2004 and registered in 80 countries. The OMEGA trademark has 22 service offices nationwide. .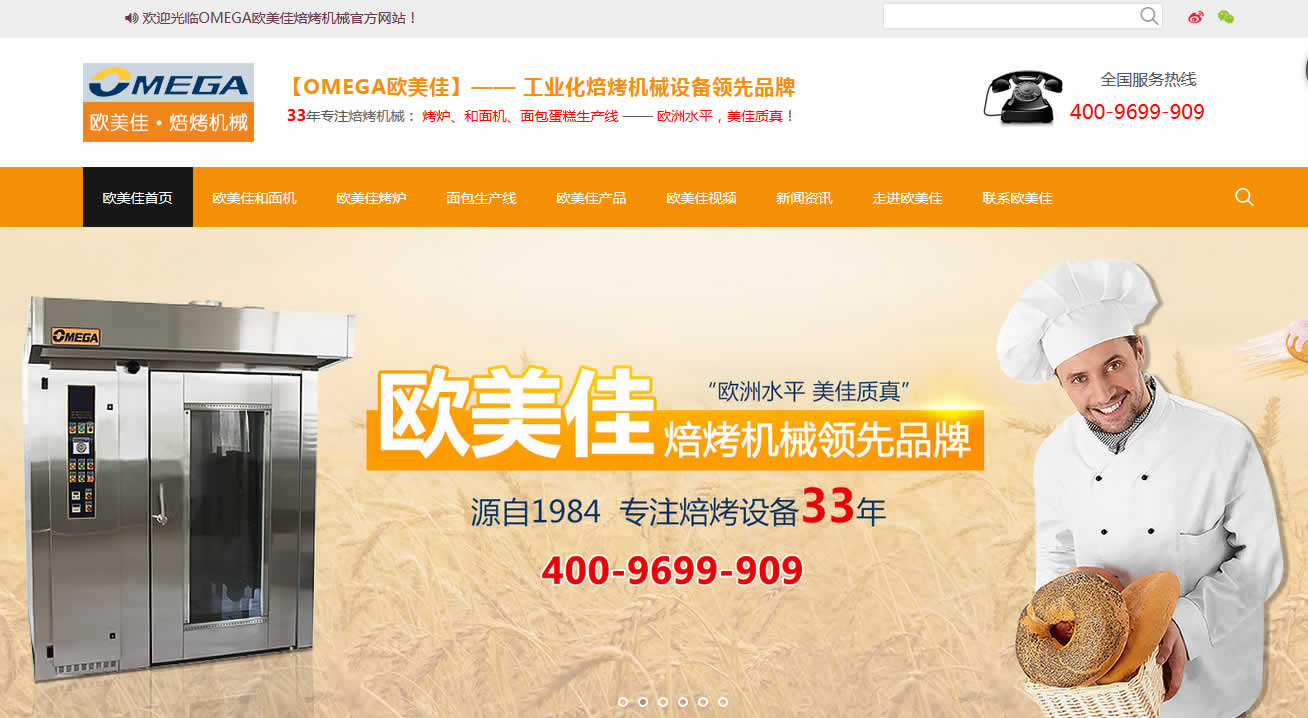 Ou Meijia Baking Machinery Enterprise marketing platform, marketing website
Below the logo we added \"European and American baking machine\" to tell customers who we are and what we do
On the right side of the Logo, we added a slogan to tell our target customers about our main business and our brand goals
Add WeChat, Weibo, search, phone and other fast contact methods in the upper right corner of the website, the purpose is to better increase the user experience
In order to highlight the main business of Omega, we put the three products of kneading machine, oven and bread production line separately into the navigation in the navigation column, the purpose is to tell users what our core products are.
In order to highlight the brand \"Europe and America\", we particularly highlight the brand in the navigation column, such as \"Home\" changed to \"Europe and America Homepage\", and the noodle machine changed to \"Omega Plus and Noodle Machine\" and so on. The main purpose of this is to increase the brand awareness of target customers.

Start from the main banner map to shape the company's brand image. Highlight the company's main business: baking machinery and equipment. The main navigation directly highlights the product categories: oven, noodle machine, bread production line.
Two months after the website was launched, the core keyword \"Baking Machinery\" has ranked first on Baidu's homepage.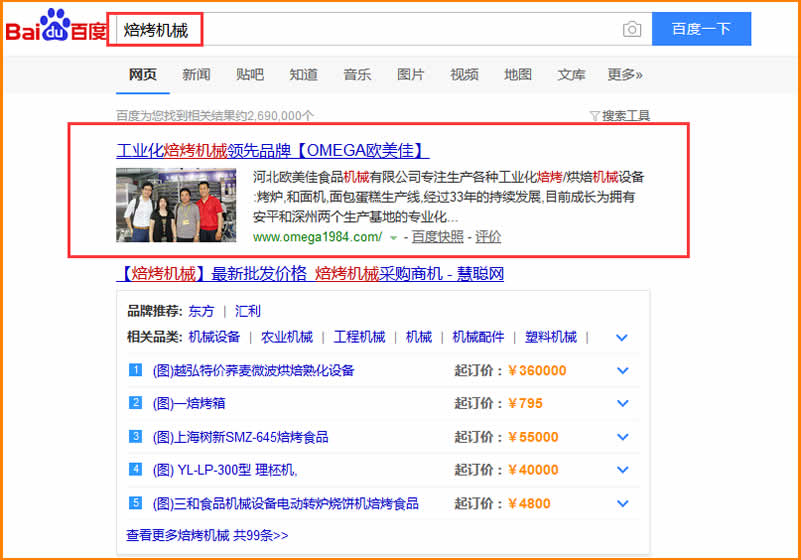 I also want to make such a platform,Contact our marketing specialist immediately!