Less than 15 days! How to prepare materials for online Canton Fair?
Views:0 Author:Sunac Media Publish Time: 2020-05-09 Origin:Sunac Media Inquire



Before April 27Complete the normal login of the EasyJet account

Before May 25Complete all information upload




Friendly reminder: There are only 2 weeks left before the deadline for uploading materials! !
Are you ready for these materials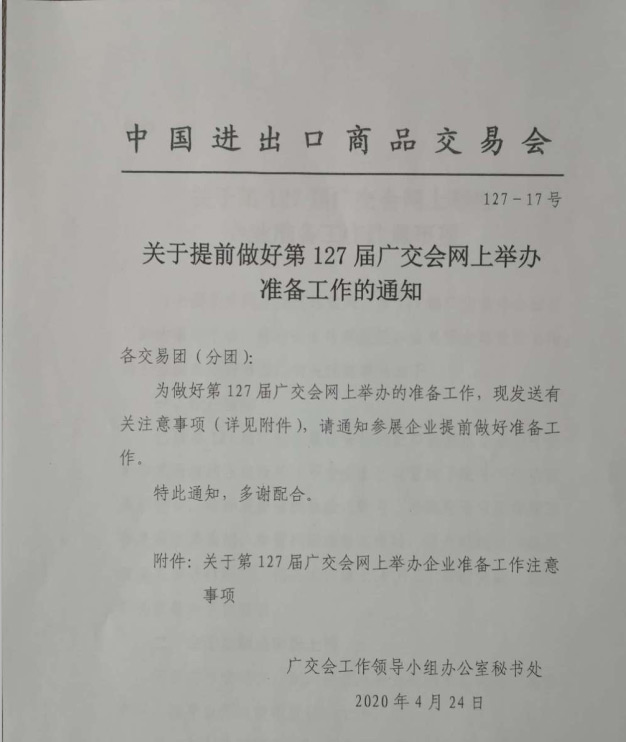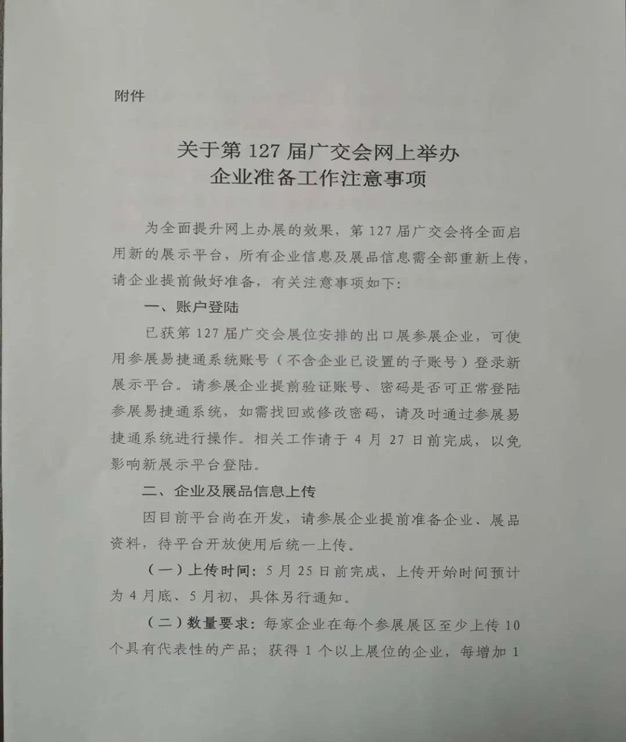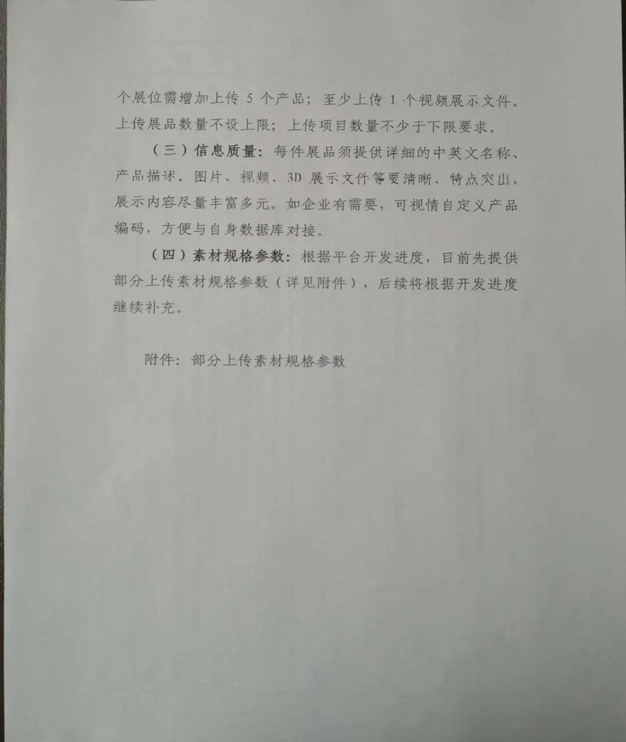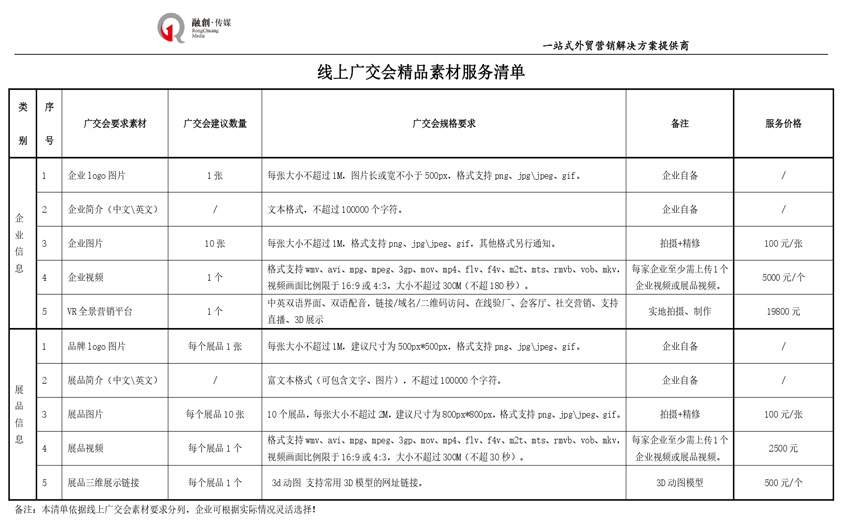 2. Interpretation of materials
The uploading of exhibit materials is the most basic and core work, which is directly related to the effect of online display and supply and purchase docking, so exhibitors must pay attention to it.

Each company uploads at least 10 representative products in each exhibition area, and companies that obtain more than 1 booth at the same time, each additional booth needs to upload 5 products.
From the perspective of requirements alone, there are not many 10 products. However, referring to the specifications on the material list, in fact, exhibitors need to prepare at least:

Corporate pictures: 10
Exhibit pictures: 10 pictures for each exhibit, and 100 pictures for 10 products

Exhibit Video: 1 for each exhibit, 10 products are 10 videos
Exhibits 3D display link: 1 for each exhibit, 10 products are 10 3D models
Enterprise 3D display link: at least one set of VR panoramic display is required
Corporate Video: 1
B material specifications and sorting difficulty
(Analysis based on the actual situation of foreign trade enterprises)
No color: enterprises prepare themselves
green:General enterprises can prepare by themselves
yellow:Individual companies can prepare their own
red:You must entrust a professional service agency to prepare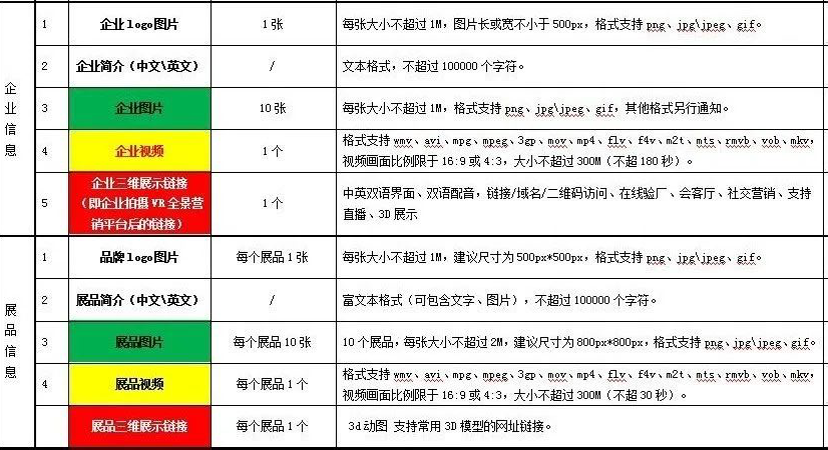 110 pictures, 11 videos, 10 product 3D models, and 1 VR enterprise 3D display.
From May 25th, the preparation time does not exceed 15 days, including material arrangement, finding service agencies, negotiation, payment, shooting, production, uploading, etc., the time is already very tight.
Attachment: Operation Guide for Uploading Information of Enterprise Exhibits
It is no longer feasible for foreign trade companies to build cars behind closed doors. Simple and unprofessional materials will only miss the opportunity to compete with other opponents on the same stage! \"Technology has specialization\", within a period of less than 2 weeks, it is recommended to consult a professional team and prepare as soon as possible, especially in video shooting and three-dimensional display!
Sunac Media can provide a full set of material services, including photo shooting and refinement, enterprise/product video shooting and production, enterprise 3D VR display, and product 3d model.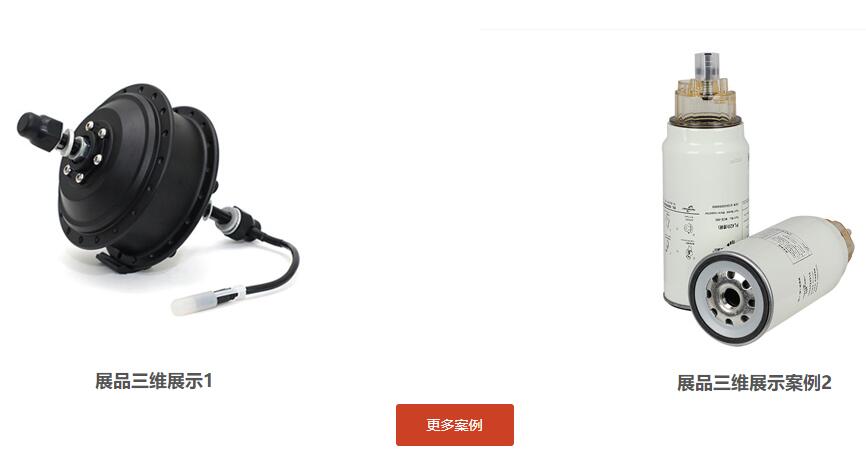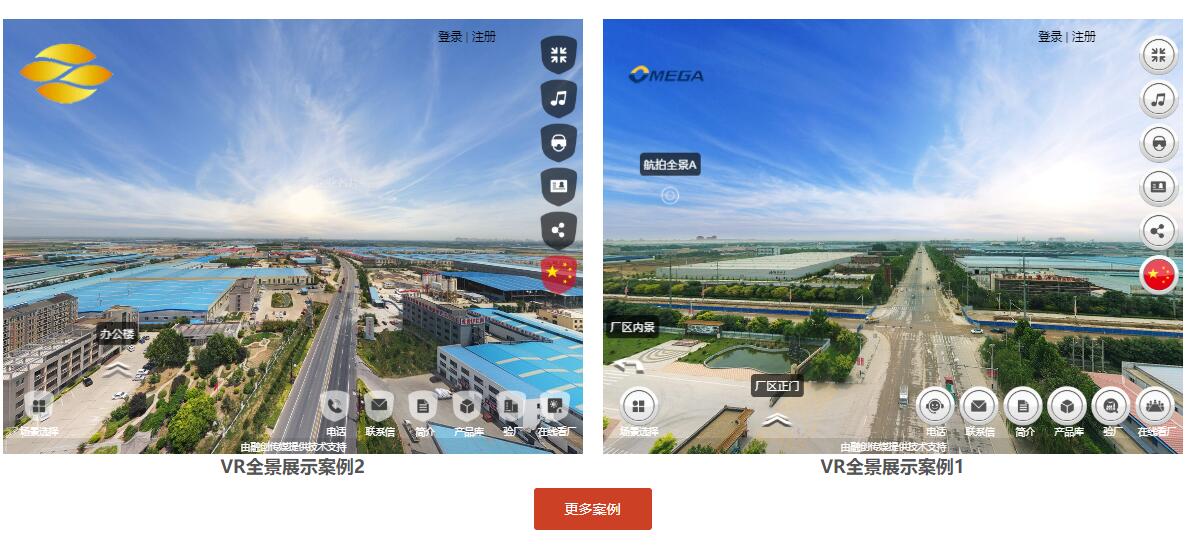 Facing the exhibition form of \"\"云\"\" Canton Fair, foreign trade enterprises are the first time, but not the last time!

Unlike offline exhibitions, which are held at a specific time and place, online exhibitions have no restrictions on space distance, as long as there is an Internet connection, you can participate in them.
There is no physical booth space limitation for online exhibitions, and exhibitors can display their products as much as possible.
Buyers

You can use the online exhibition to \"go shopping\" in advance to target suppliers and products.
Online exhibition is not only a breakthrough in the epidemic situation, but also the future development direction of the exhibition. Regardless of whether they participate in this Canton Fair, foreign trade companies should clearly see \"changes\"!VR exhibition hall, 3D display, panoramic video and other forms have become a new trend in the foreign trade industry.