Overseas outbreaks have already occurred3 months. After experiencing the most difficult period of global blockade, many countries have begun to \"unblock\" to resume normal social life over time. Foreign trade orders are also gradually recovering, and the \"spring\" of foreign trade seems to be finally here.
But the outbreak brought\"Danger\" and \"machine\" still exist. In the post-epidemic era, where is the development path of the foreign trade industry? How can foreign trade companies adapt to the changes brought about by the epidemic situation? What aspects of marketing thinking need to pay attention to under the new situation?
In order to adapt to the trend of the new normal epidemic situation, Sunac Media and Anping County Bureau of CommerceJune 1, 2020Take the Anping wire mesh industry as an example to communicate with many foreign trade enterprises, and put forward the marketing thinking of foreign trade enterprises under the new situation.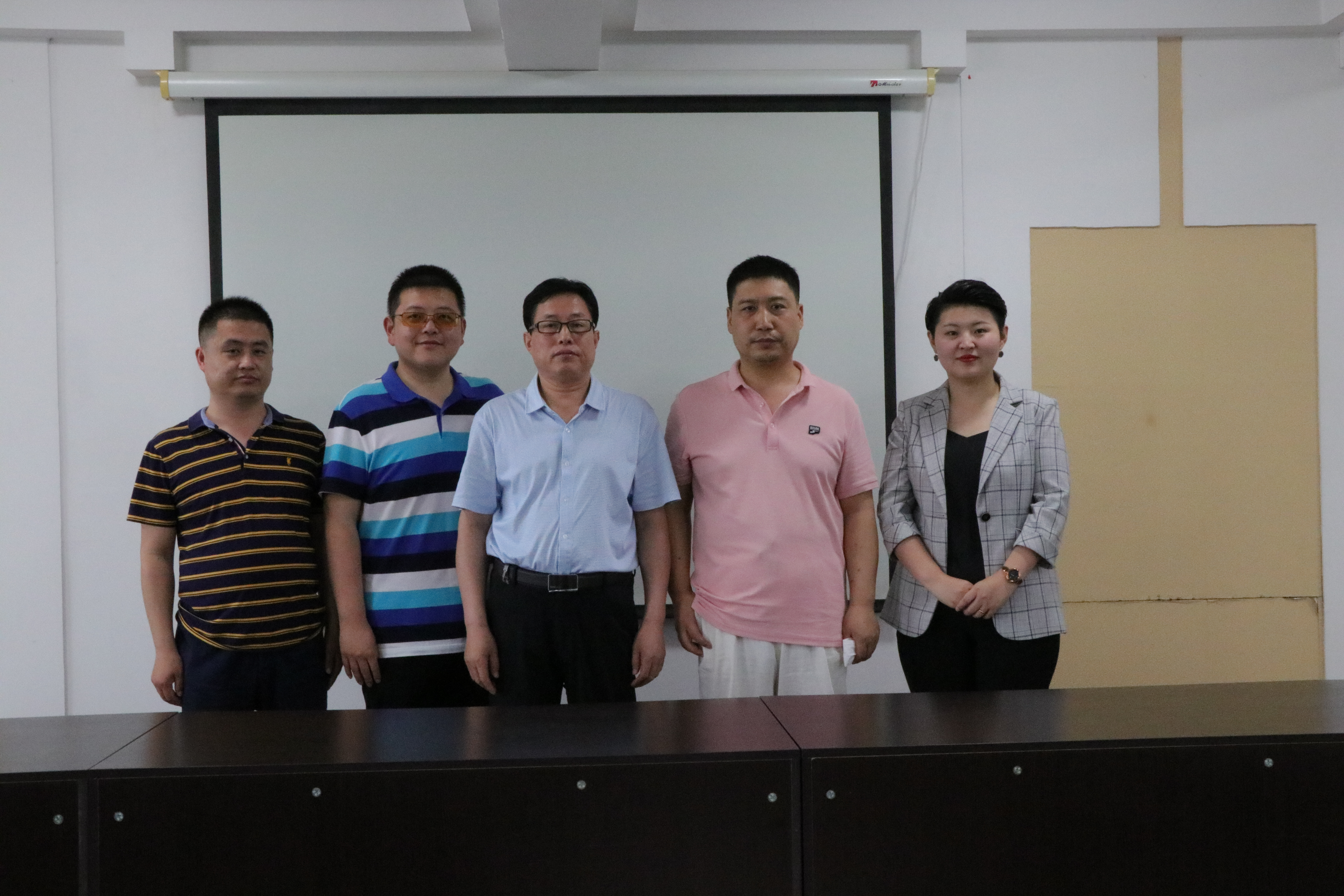 One,How to use social marketing in the new situation?
1.useSNS的User analysis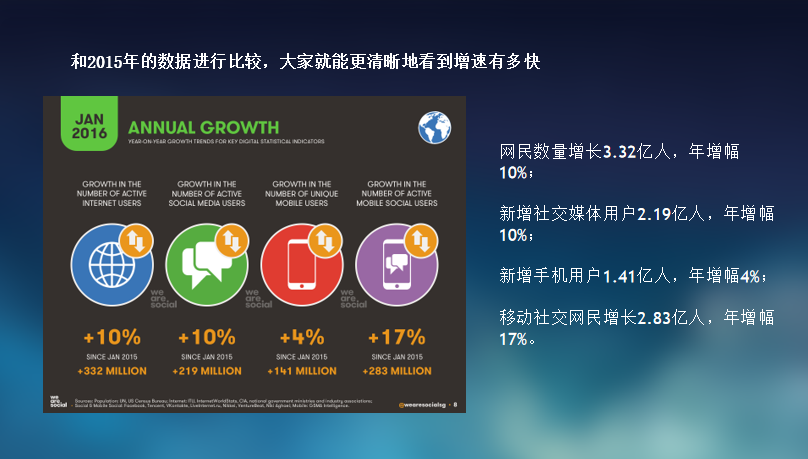 Because social media has so many social contacts, foreign trade companies can fully use the advantages of social media when doing business, and website-associated social media can lay the foundation for the company's panoramic staff and network marketing.
2.Comparison of mainstream business social platforms
For the foreign trade industry:
Facebook prefers the C-end, and mainstream content focuses on life and entertainment;
LinkedIn is biased towards the B-end. As a workplace-based social platform, key decision makers are the core of LinkedIn.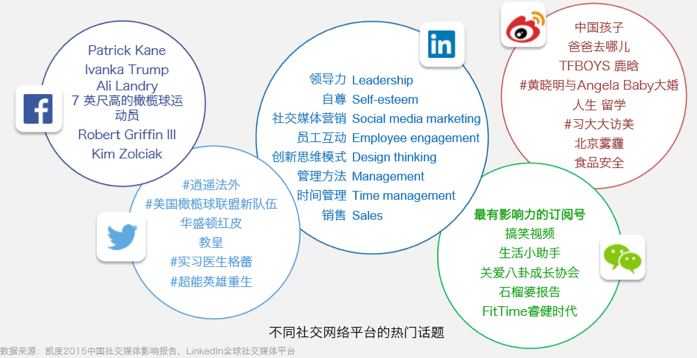 3.Why sayLinkedIn is more suitable for foreign trade companies?
LinkedIn is the world's largest workplace social networking site. Based on its huge professional membership, it provides a series of solutions including recruitment, marketing and sales for global enterprises and institutions. At present, the number of LinkedIn users exceeds 650 million, the company's homepage is more than 4 million, covers more than 200 countries around the world, and has 24 official language versions. Based on the real user profile, you can reach your target audience.
According to statistics of relevant data:
LinkedIn members have more effective interaction with the published content. 79% of B2B marketers believe that LinkedIn is an important source of leads; and 43% of B2B marketers have successfully developed customers from LinkedIn.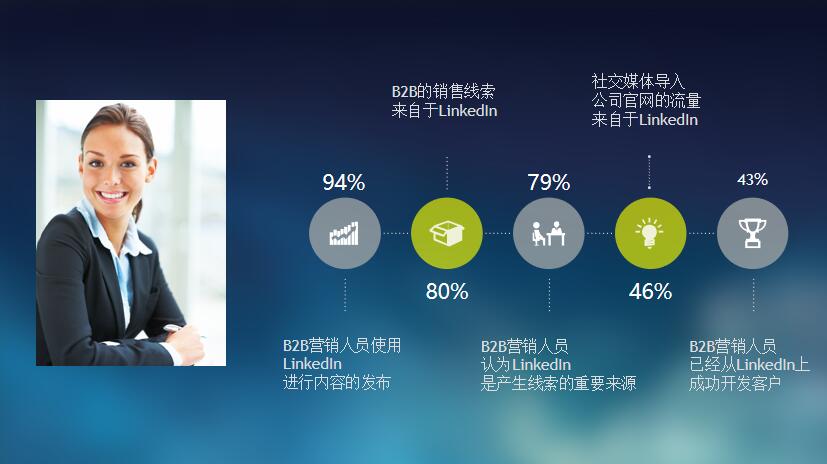 4.How to useLinkedIn develops overseas major clients
在On LinkedIn, your resources are not limited to the people you know, Their network is also your resources to expand your network, you never know who your next business opportunity comes from.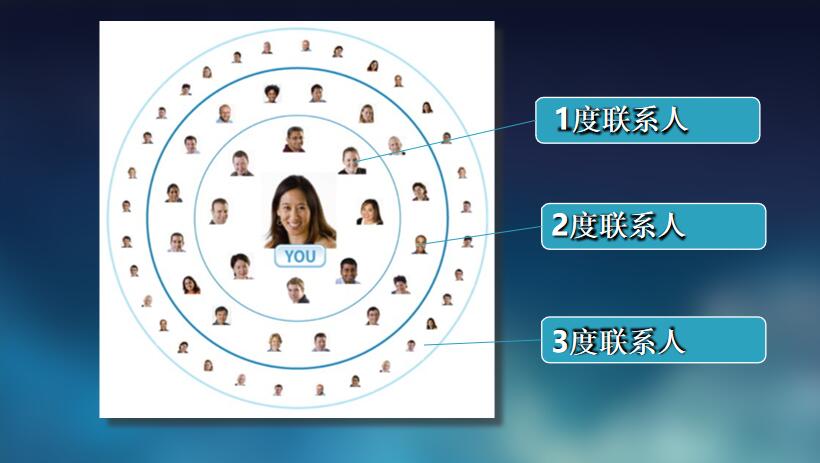 Once contact:The other party and you have become friends on LinkedIn
You can view their file information, dynamic news, and can also send a message to the other party.
Second-degree connections:LinkedIn users who have the same connections as you
You can see the file and the other person's joint contacts, but you can't send an internal message. But canConnect the other party and send an invitation request to the other party.
Third-degree connections:LinkedIn users who have a second connection with you
If you can't see what your common friends are with each other, you will not be able to make indirect relationship recommendations, and you can't send in-site messages.
Develop overseas key customer skills
① Activate email contact
Direct link:
https://www.linkedin.com/mynetwork/import-contacts/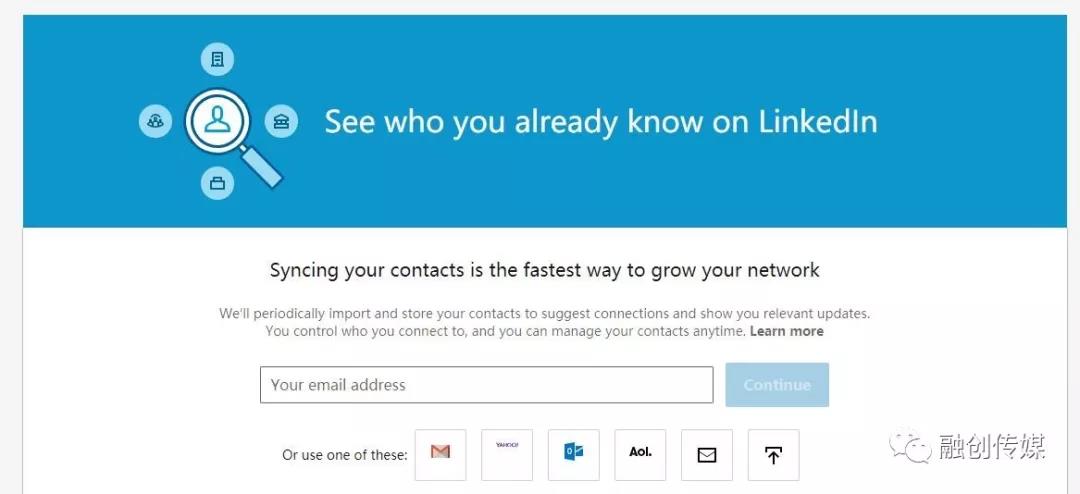 ② Make good use of the search function-Boolean language (for foreign routes, English language)
③Build your own business network from near and far
A.Start with second degree contacts
B.Start from the same industry
C.Starting from the past work unit
D.Starting from the graduated school
④Customized exclusive development letter
A.Common interest
B.Praise it
C.Thanks for attention
D.Humbly consult
E.Combination type above
5.In the post-epidemic era, new strategies for corporate marketing
Social media platform conversion is based on understanding——Trust—the closed loop of transaction, there is a certain conversion cycle.
The company's homepage is the image portal of the company's business development on LinkedIn, and as the future traffic station, it undertakes the role of maintaining fan activity and transaction conversion.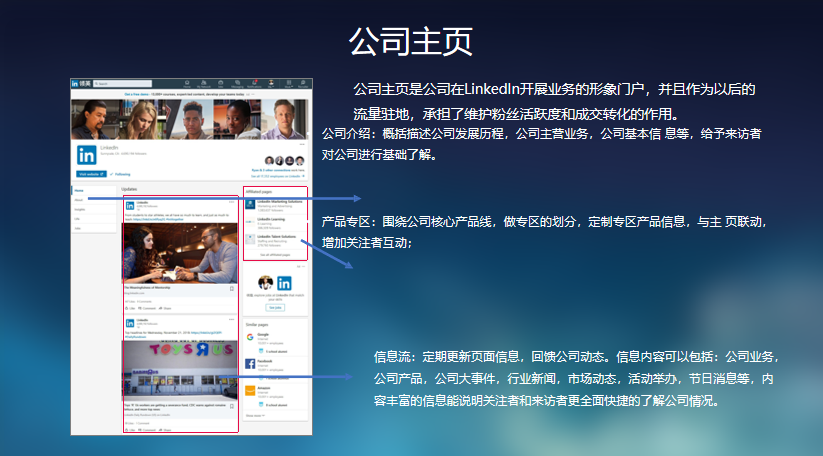 LinkedIn adopts the full funnel marketing model of contacting, nurturing and obtaining. At different stages of customer acquisition, foreign trade companies have developed different content strategies, combined with the sidebar, information flow, and Inmail's drainage model to achieve the ultimate goal of developing customers.
Early stage powdering: Providers of scenario-based solutions, suggestions20% of the budget. The content includes company strength, business profile, development history, etc.
Add powder in the middle and later period: daily flow introduction,20% of the budget. The content includes words of employees, corporate culture, and anecdotes.
Mid-to-late conversion: form clue collection,60% budget.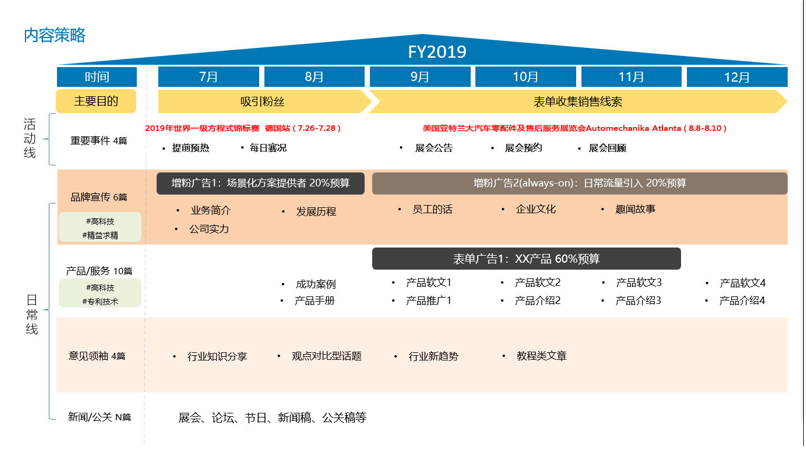 6.SNS& websitesmall tools
Social assistant:
Select multiple platforms to send graphic messages, Can publish pictures, quote website articles, products, pages, support regular sending。
Support batch sending of graphic messages toFacebook, Twitter and LinkedIn are the three mainstream foreign social platforms.

Second, the official website marketing strategy under the new situation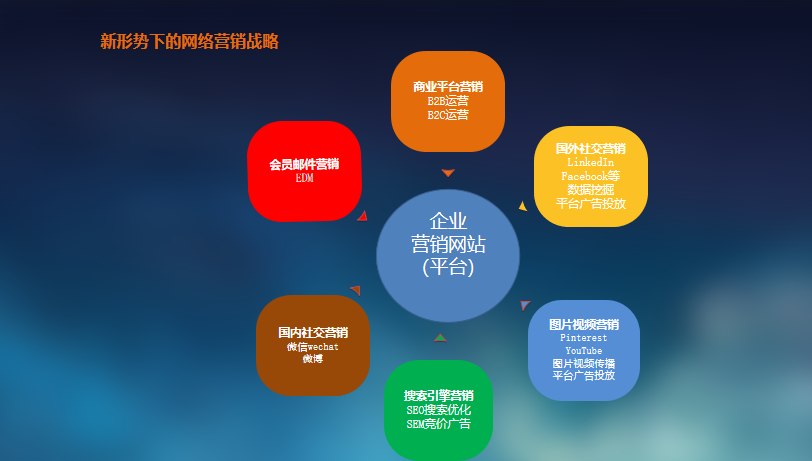 The network marketing strategy in the post-epidemic era is essentially based on the enterprise marketing website (platform), multi-dimensional expansion of commercial platform marketing, search engine marketing, social marketing, membership email marketing, picture and video marketing and other channels. The two complement each other.The operation platform is actually to increase website traffic through continuous operation, promote customer conversion, and allow more buyers to establish contact with sellers.
Drainage:
Drainage through operations, drainage through resources, and drainage through third parties.
Promote conversion:
Plan website content and create website persuasion; adjust website structure to enhance website experience; set temptation scenarios to guide user interaction.
1.What aspects should be paid attention to in platform operation marketing planning?
① Planning persuasive website content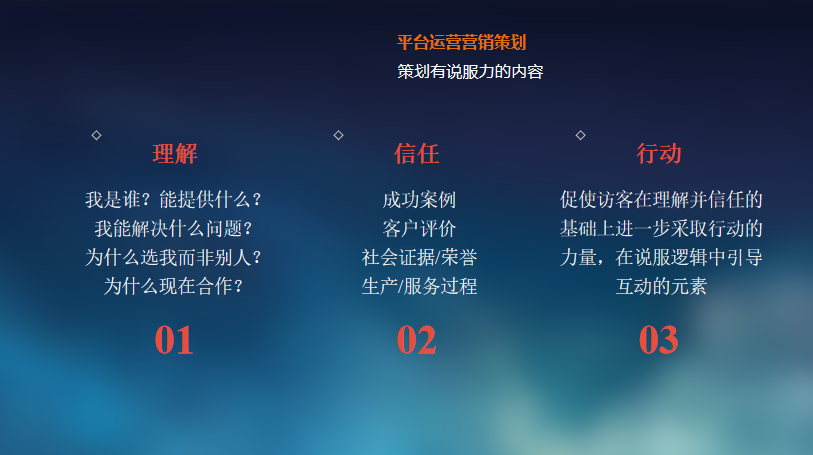 ②The 16 elements to enhance the persuasion of the website
Including: logo, slogan, title, advantage, call to action, success case, customer evaluation, content presentation, production process, service process, social evidence, honor display, FAQ, risk commitment, free resources, persuasion logic.
③What functions should be included in the enterprise marketing platform?
Compatible with various network terminal screensHTML5 responsive website
With mainstreamB2B platform marketing is closely connected (drainage, information import)
With search engine marketing function (SEO)
With social platform marketing function (SMO)
With the function of e-commerce across the entire network (inquiry, appointment, registration, transaction)
Example of Sunac Cloud Marketing Platform: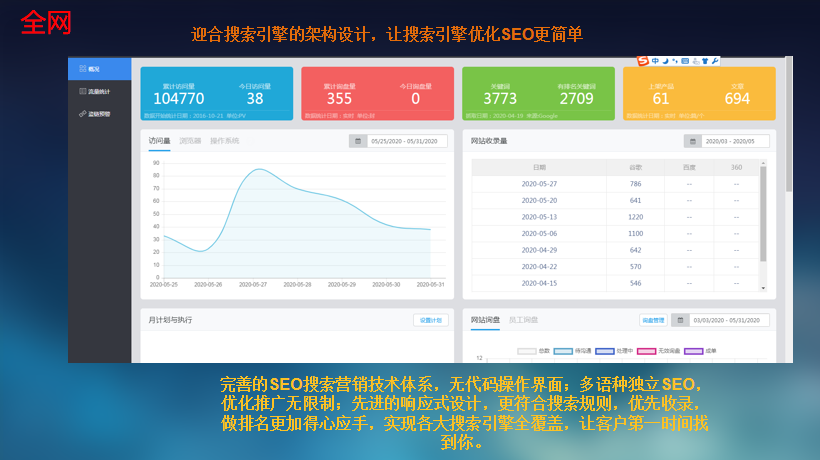 3. How to seize the new opportunities of exhibition marketing?
due toThe outbreak in 2020 caused frequent delays or cancellations of this year's exhibition. Online marketing and online and offline exhibition marketing have become the mainstream marketing models of enterprises.
byGoogle Keyword Search, Maps, Gmail, Merchants, Display Advertising, Facebook and LinkedIn Social Industry Portrait Client Push, CITIC Credit Report, Canton Fair and Directory of Exhibitor Clients in Various Countries, and the World's Largest YouTube Video Online Search Promotion,A large number of buyers who search online in the industry and participate in offline exhibitions are diverted to the independent website of the official website built by our company, so that customers can fully understand the company's brand, product services, qualifications and honors, making it possible for customers to conduct online factory inspections and online negotiation and payment.
Example of Sunac Enterprise Online Exhibition: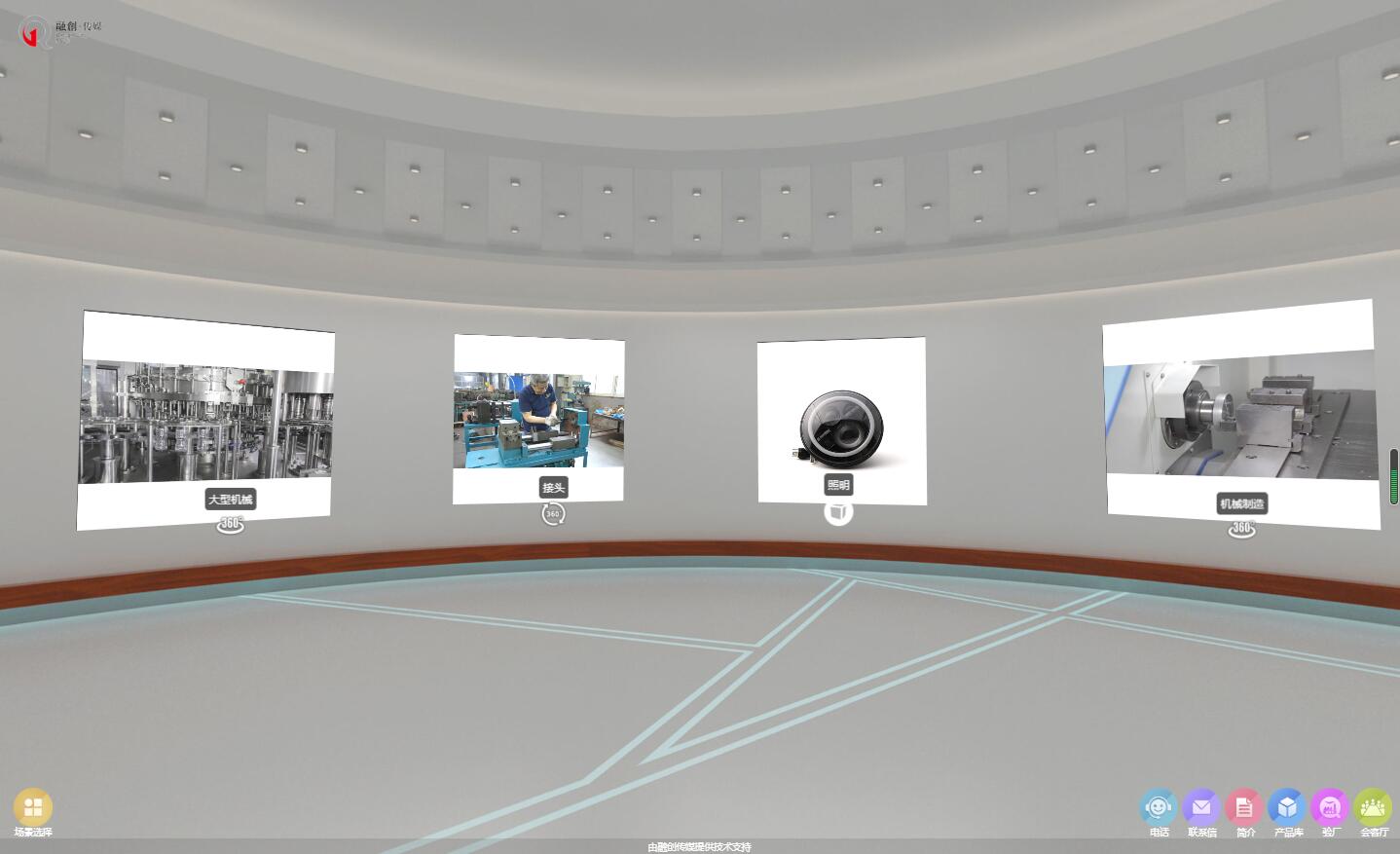 four,to sum up
At this exchange training meeting, foreign trade business owners actively discussed and discussed development issues under the new situation of concern.
As a company with Sunac MediaA local company with 18 years of experience in foreign trade Internet marketing services has put in-depth implementation of \"Internet+Foreign Trade\" to help the development of Hebei's foreign trade. Aiming at this conference, the enterprises also gave away \"Heavy Gifts\" free of charge, which helped the participating companies win sales overseas and lay a solid foundation, and got very good feedback~
Note: The following are only some of the participating companies (a proud face)