How to use the product list component?
Views:0 Author:Site Editor Publish Time: 2016-06-28 Origin:Site Inquire
How to add product list components?

The first step: first switch the page that needs to add the product list component to \"current page\". Find \"Current page\" in the upper right corner of the leading background, click the small drop-down arrow on the right side of the current page, a drop-down box appears, click here the required page, you can switch this page to the current page;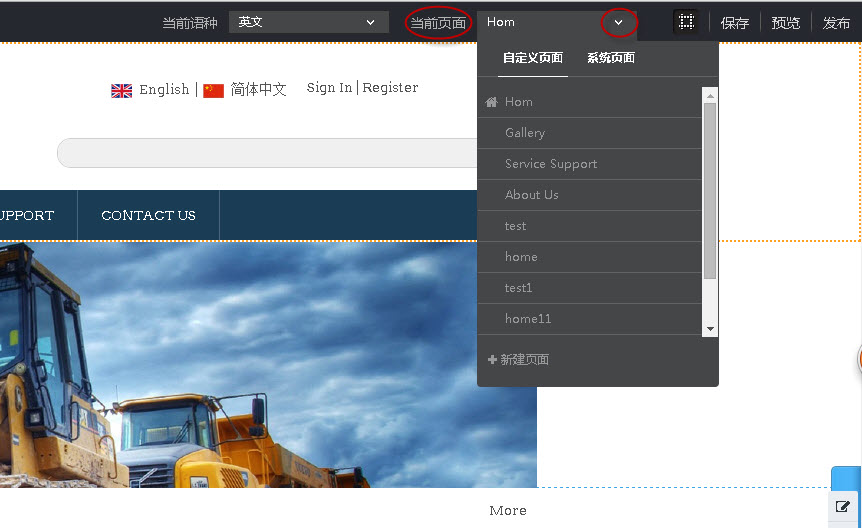 Step 2: Add the product list component. Put the mouse where you need to add the components of the product list, a small water drop appears, click the small water drop (that is, add component button), a pop-up box for adding components pops up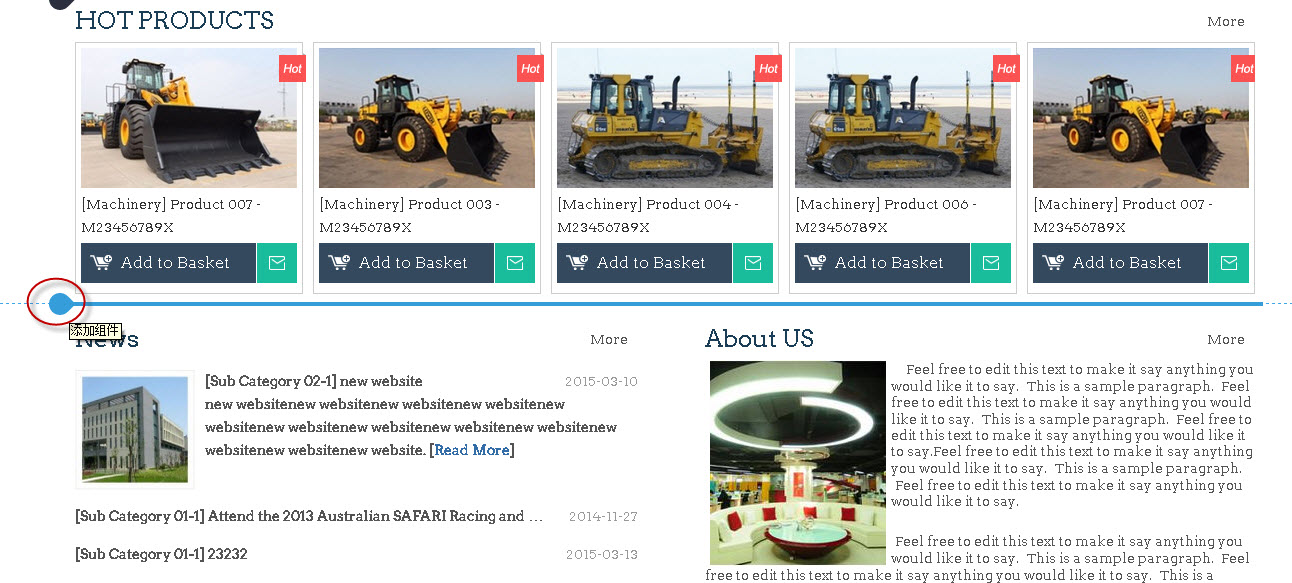 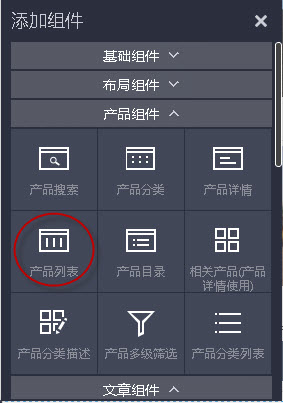 Step 3: In the \"Add Components\" pop-up box, click \"Product List\", \"Set Product List\" pop-up box, you can set the content, advanced functions and style displayed here.

Set product list-content: here you can enter the component title, select the product displayed here, whether to display in pages, set the number of products per page, and whether to display more links;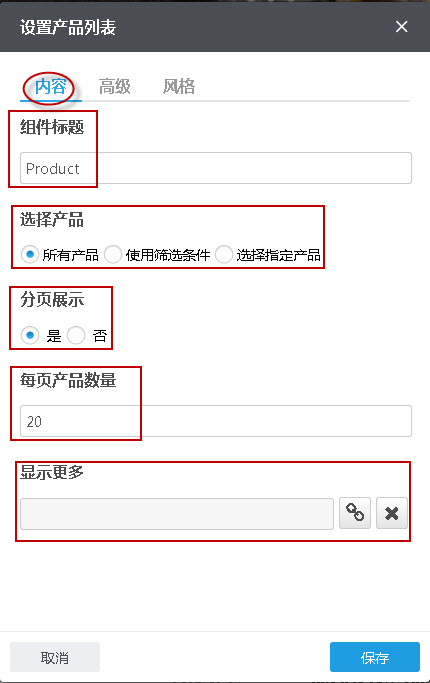 Set product list-advanced: choose the way to refresh the page here, the default is to choose the first one, no special circumstances do not need to change; choose whether to open the product inquiry or join the inquiry blue button, whether to open the product details in a new window , If you need to check the link;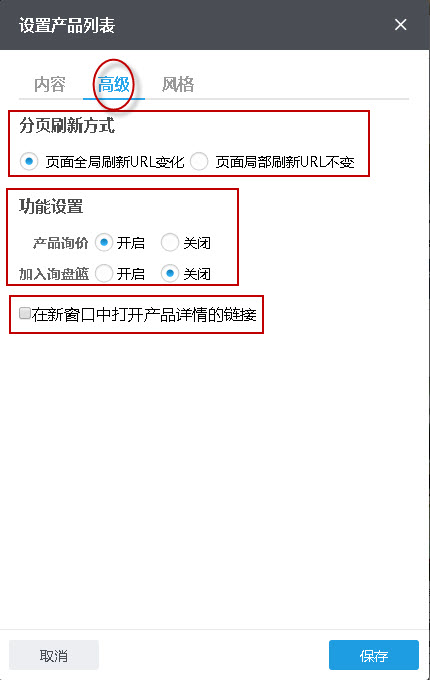 Set the product list-style: you can choose the style of product display, you can customize the number of pictures of different widths under responsive changes, choose the ratio of the picture display (width: height), if you open the product inquiry, add the inquiry blue button at Here you can choose the button style;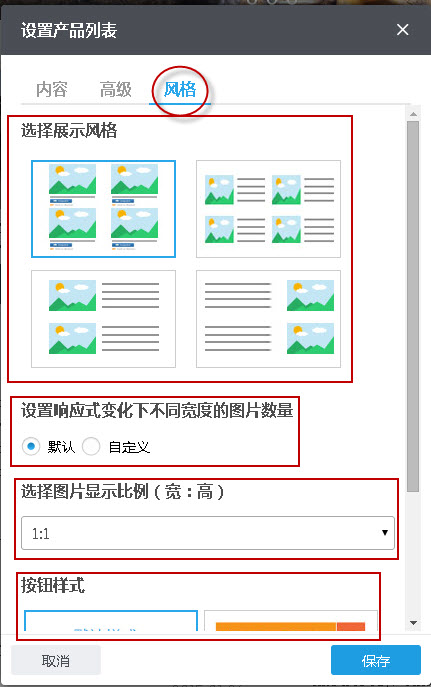 After all of the above are set, click \"Save\", the product list component is added successfully.