How to use separators?

The case where the separator is often used is: In the case of the footer plus line like the following, refer to the page http://en.anli003.ldyjz.com/.





Or, like a page with a lot of content, you need to add a line to make a distinction, and a separator will also be used.

How to add a separator component in the background?

Place the mouse where you want to add the separator component, a small water drop and a blue horizontal line appear and the area where the horizontal line is located is the area where I want to add the separator. Click this small water drop to bring up a window to add components, find the \"separator\" component in the layout component, and click the separator component to add it.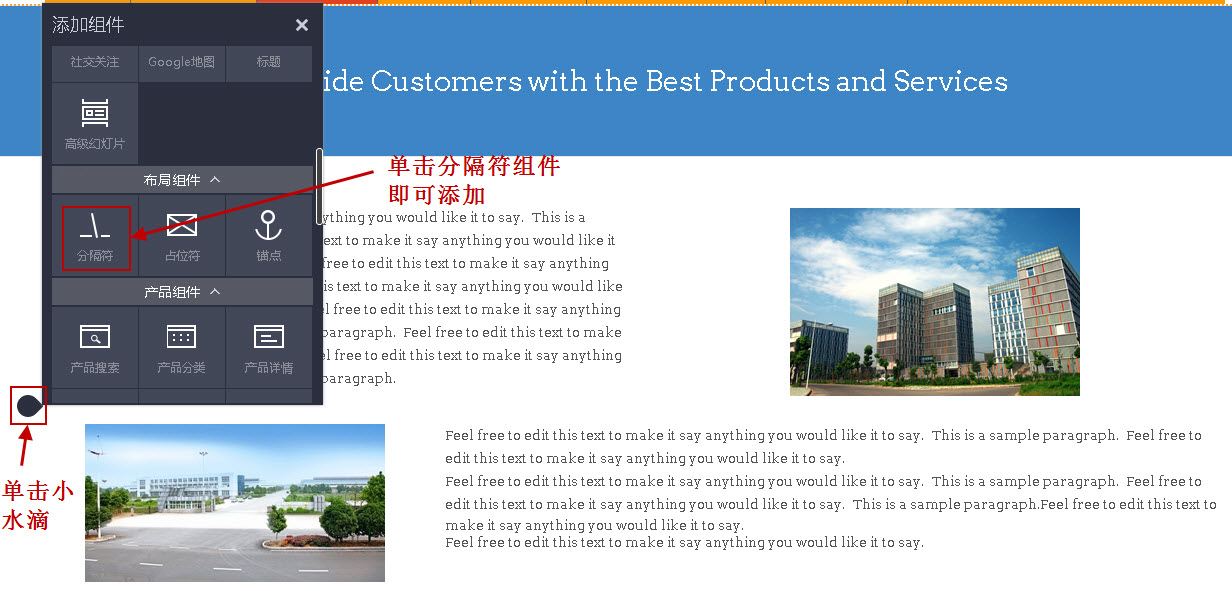 After adding the splitter component, place the mouse on the separator component, a gear-shaped icon appears, click the gear-shaped icon, and then click the Set button to set the line style, line color, and line height of the separator.