How to use related product (product details use) components?
Views:0 Author:Site Editor Publish Time: 2016-06-28 Origin:Site Inquire
Usually, when a visitor visits a product detail page, after reading this article, he would like to see other products in this category to make a comparison. If such products are displayed on this product detail page, how should we do it? At this time, we can use the relevant product components on the product details page. In this way, other products in the same group as this product will be listed. The specific steps are as follows:

The first step: first switch the product details page to \"current page\". Find \"current page\" in the upper right corner of the leading background, put the mouse on the box area on the right side of the word \"current page\", a drop-down menu pops up, you can find the product details page in the system page, the word this page, namely You can switch this page to the current page;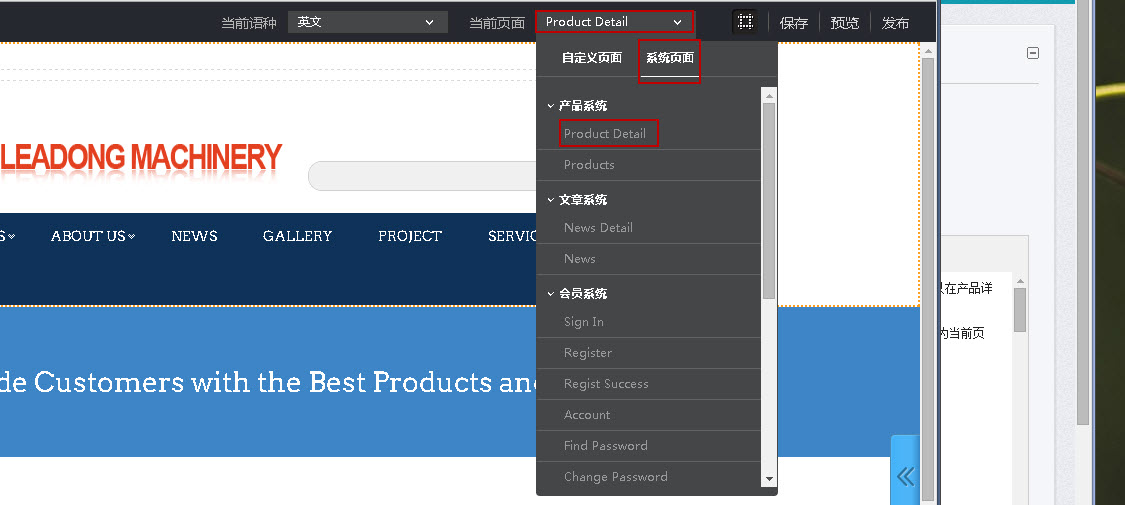 Step 2: Add related product components. Put the mouse on the product detail page where you want to add related product components, a small water drop appears, click the small water drop (that is, add component button), a pop-up box for adding components pops up;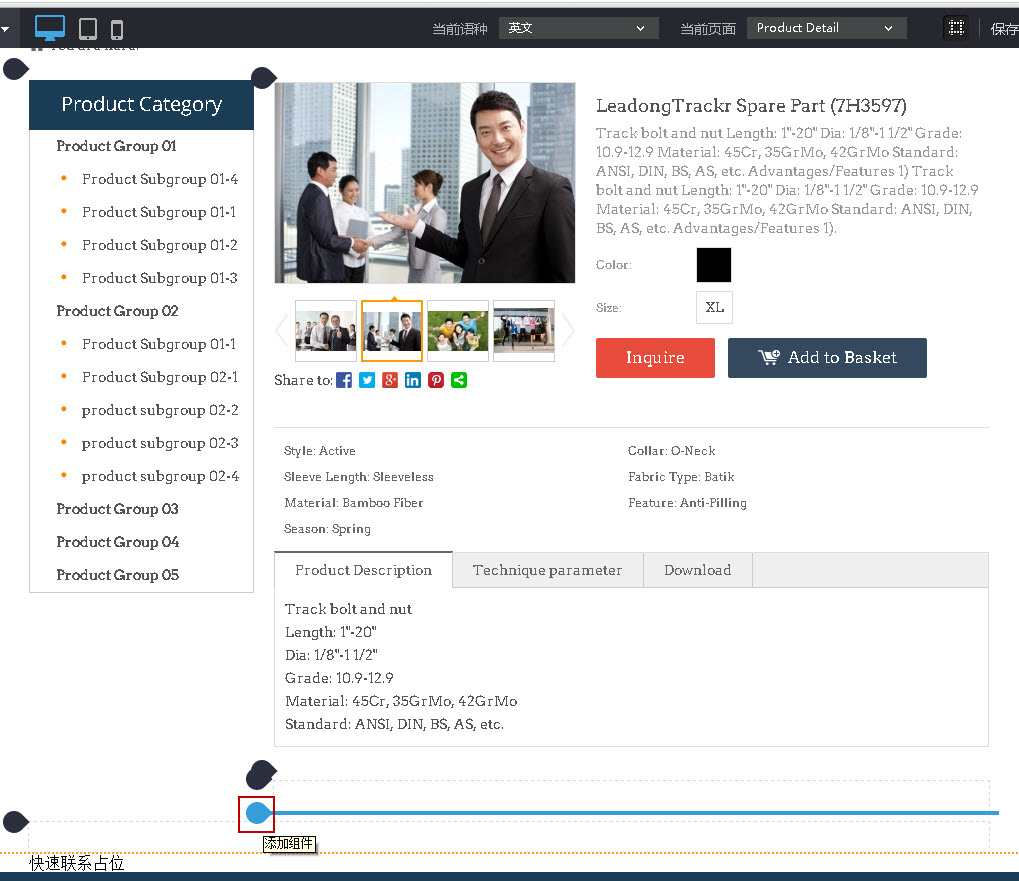 The third step: In the \"Add component\" pop-up box, click \"Related products (use of product details)\" to pop up\"Set related products\" pop-up box, you can set the component title, whether to display the left and right buttons, The number of visible pictures.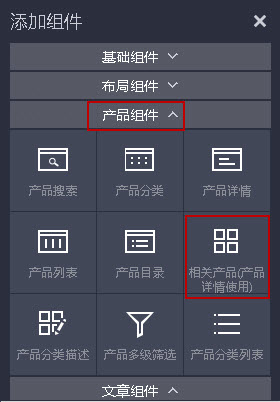 ----》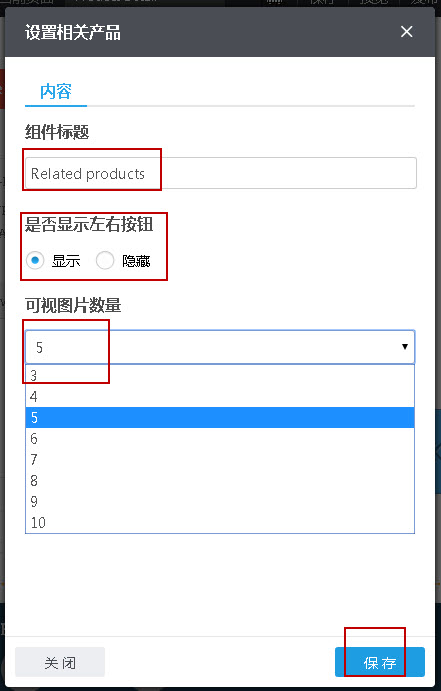 After the above settings are complete, click \"Save\", the related product (product details use) component is successfully added, this component is added on the product details page of the system page, this is a global setting, all specific products The relevant product item will appear on the page, you don't need to add it on each specific product page.