How to use product classification components and product catalog components?
Views:0 Author:Site Editor Publish Time: 2016-06-28 Origin:Site Inquire
Product classification is what we usually call product grouping. Click a product classification to list all products under this classification, and then click a product to enter the product details page. If the product classification component is added to a page, the logical relationship mentioned above can be achieved.

How to add product classification components?

The first step: first switch the page that needs to add the product classification component to \"current page\". Find \"Current page\" in the upper right corner of the leading background, click the small drop-down arrow on the right side of the current page, a drop-down box appears, click here the required page, you can switch this page to the current page;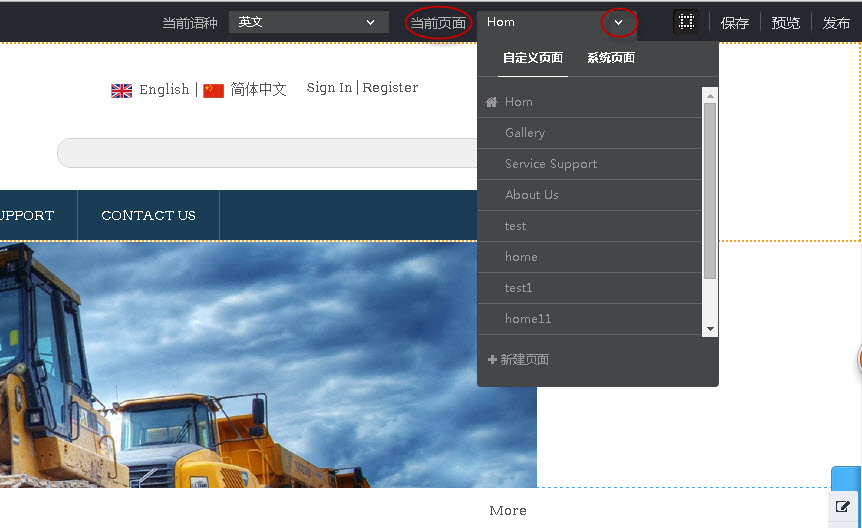 Step 2: Add product classification components. Place the mouse at the position where the product classification component needs to be added, a small water drop appears, click the small water drop (that is, add component button), a pop-up box for adding a component pops up, and click the \"product classification\" component under the product component;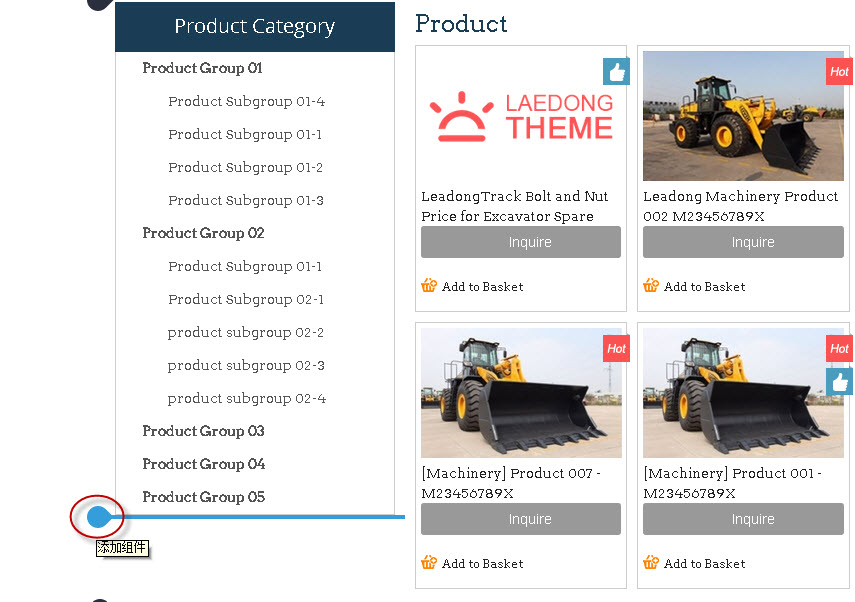 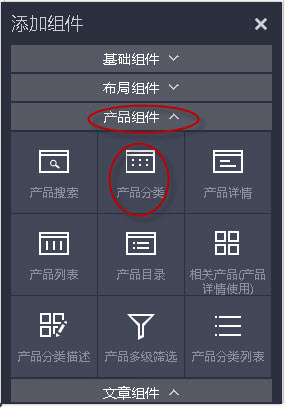 The third step: pop-up set product classification dialog box. Here you can set the content and style of product classification;

Set product category --- Content: Here you can enter the component title, if it is not entered, it will not be displayed, select the product category displayed at this location, if you need to sort and also need to display all product categories, please select \"select some products Category \" button, here you can also select all products and can sort.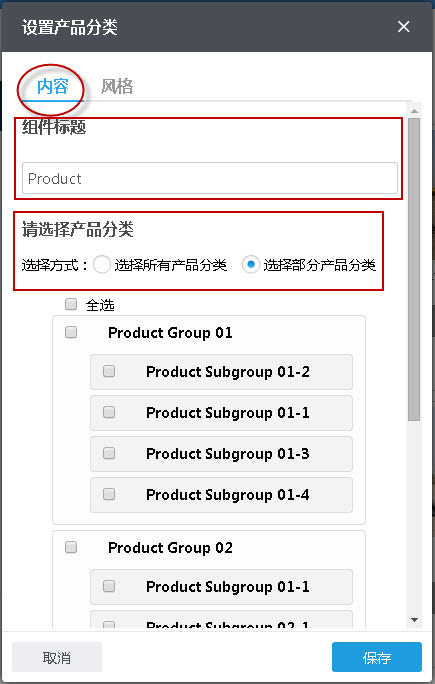 Set product category-style: click the \"Division\" button to switch to style, where you can select the style of product category display;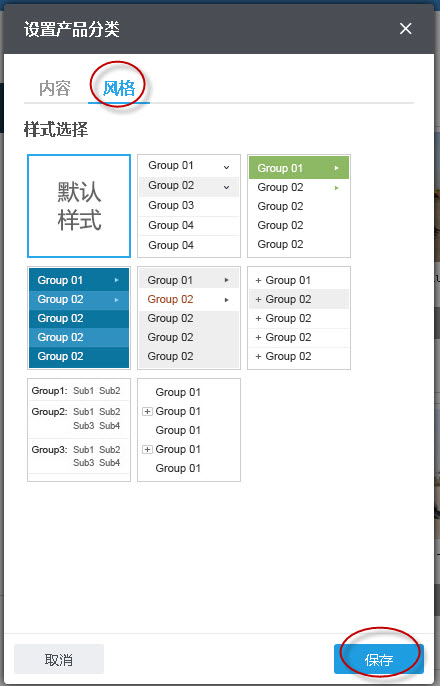 After selecting the content in the future, click the Save button to successfully add the product classification component.

The difference between the product catalog component and the product classification component is that the product catalog not only lists the catalog but also lists the specific products under this catalog, which is more suitable for users with fewer product catalogs and fewer products. The method of use is the same as the catalog component.