Leading placeholder components occupy a fixed position and are used to adjust the position of various parts of the page in the web page. Example: Use a placeholder component to make the distance between the two parts larger.

With the edit style function of the placeholder component, you can do the following:
You can set placeholder component height, component background color or upload component background image, set component border and margin, as shown in the following figure:
Set the placeholder component size: If the height is fixed, it may cause the module to be blocked and left blank in different terminals, please use it with caution!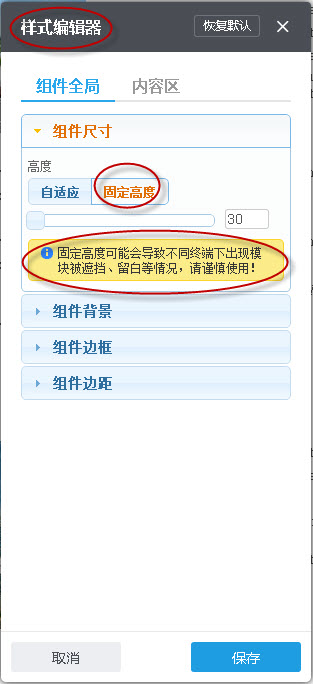 Set the placeholder component background: You can set the background color or upload a background image:

Set the placeholder component border:

Set placeholder component margins: You can set component inner margins or component outer margins: