How to use Facebook in China?
Views:0 Author:Site Editor Publish Time: 2019-02-12 Origin:Site Inquire
Is it possible to2019Annual visitChina'sFacebook? Most people know that China censors the Internet and blocks many different websites, includingFacebook,Instagram,Twitter,GmailWait. However, there are many ways to accessChina'sFacebookThis is what we are going to study in depth today.
Although some of us may be able to live for a period of time without using Google or any Google-related website, it is vital to stay in touch through social media. Unfortunately, usingGreat FirewallIt is almost impossible to scroll in ChinaFacebook,Twitter,SnapchatevenInstagram. But don't be afraid! Despite the technical strength of Chinese cyber police, you can bypass this censorship and stay in touch with the world in various ways while traveling or living in China.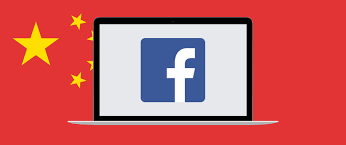 One,useVPNaccessChina'sFacebook
Since China is in the firewall (GFW) Under rigorous review, visit in ChinaFacebookIt can be difficult. byVPN, Chinese users can bypass China's firewall, evade Internet censorship, and achieve Internet freedom. To visitChina'sFacebook, Please follow5Steps:
1.registeredVPNservice.VyprVPNProvide a variety ofVPNprotocol,Including destructionVPNBlocked proprietaryChameleontechnology.
2.Follow the downloadVPNInstructions and launch the application on your preferred device.
3.Log in with your credentials.
4.Select the server to connect to.VyprVPNAllows you to70Choose from multiple server locations, so you can choose a location that is not reviewed.
5.Use the internet or apps as usual and enjoy an unlimited, free and open internet experience.
two,VPNhow to work?
VPN(Virtual Private Network) willInternetThe connection is encrypted to protect the privacy of your information when it goes online in China.VPNAllows you to choose yours from various server locations around the worldIPAddress, so your personalIPKeep your address and location private. Encryption, for exampleVyprVPN的ChameleonUsed in technologyOpenVPN 256Bit protocol,Used to protect all data and communications sent over the connection. This allows you to avoid the block imposed by the firewall and use it in ChinaVPNWhen evading censorship.VPNYou can also protect your connection, so you don't need to worry about anyone invading your privacy or intercepting your communication.
three,UnblockedChina'sFacebook
When in China, passFacebookSharing your photos and ideas with friends and family can be difficult.VyprVPNCan easily bypass location-basedIPTo stop coming to ChinaFacebook. Choose in North America, South America, Europe, Asia, Africa or OceaniaVyprVPNOne of the server locations, experience the Internet without limit. useVPNEscape from the Great Wall firewall and alwaysFacebookKeep in touch.