How to turn on the \"Back to Top\" icon?
Views:0 Author:Site Editor Publish Time: 2016-06-28 Origin:Site Inquire
If the function of returning to the top icon is enabled, the user experience is better. The back to top icon appears only when the page has a vertical scroll bar (the vertical scroll bar does not appear when the page is too short), and appears when the page exceeds one screen.

How to open the top icon?

The first step: click \"Settings\"-->>\"Website Global Settings\"-->>, the website global settings window pops up;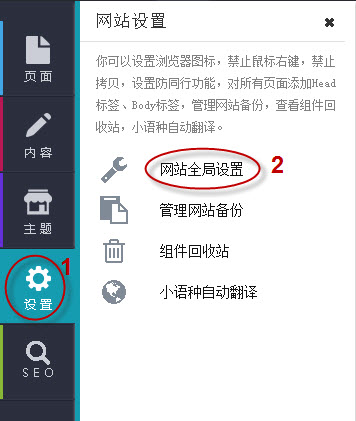 Step 2: Click \"Function Settings\", switch to the function settings tab, find the enable\"Back to top\" icon button, click the back \"Open\" button, then click \"Save\" .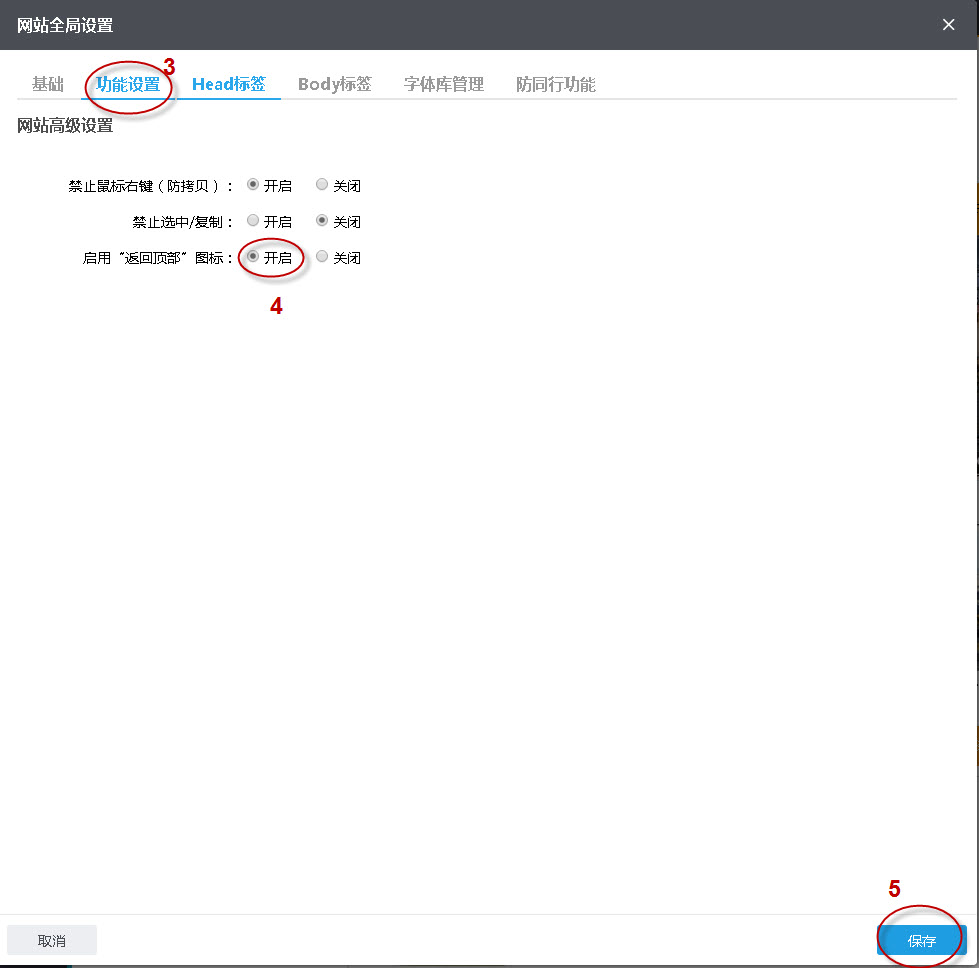 Step 3: Then click the \"Save\" button in the upper right corner of the page to save as the latest version in the background, and click \"Publish\" to publish to the front desk of the website.