How to submit a website to GOOGLE to speed up search engine inclusion?
Views:0 Author:Site Editor Publish Time: 2016-06-28 Origin:Site Inquire
How to submit a website to search engine? The purpose of submitting the URL to the search engine for inclusion is to speed up the search engine's inclusion of website pages. Here we will use submit to google as an example to illustrate:

The first step: click \"SEO》 to submit the search engine for inclusion\";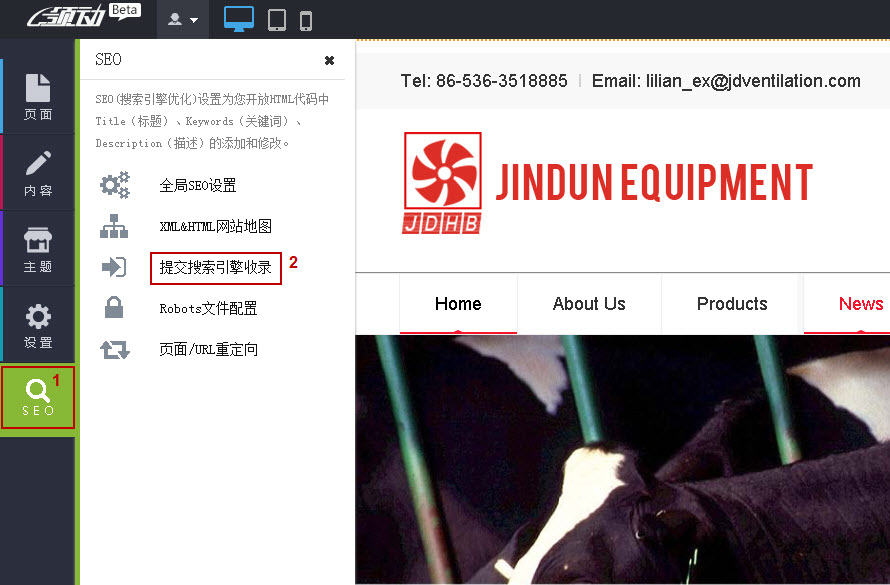 The second step: pop up the search engine inclusion window, now you want to submit the site to google, click \"Go to Google English to submit your site\";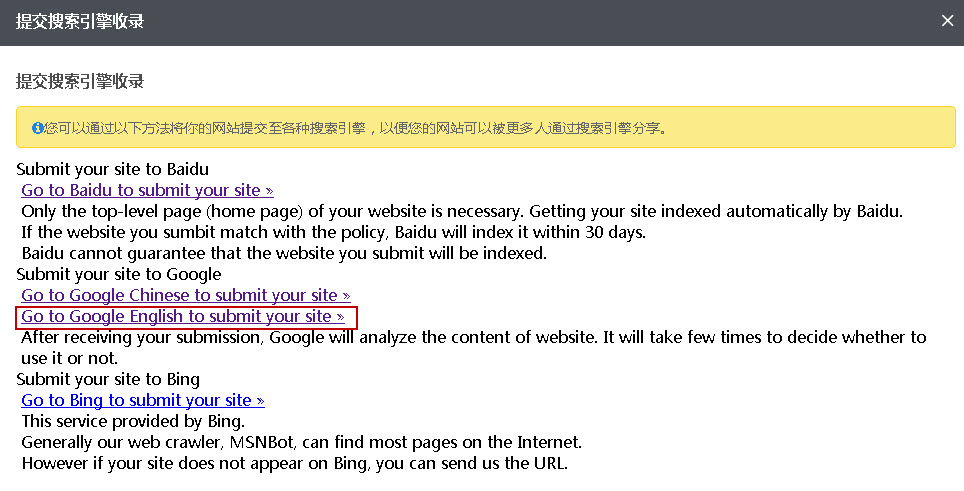 Step 3: You need to log in to your GOOGLE account. After logging in, the following window pops up, enter the URL/Verification code, and click the\"Submit Request\" button.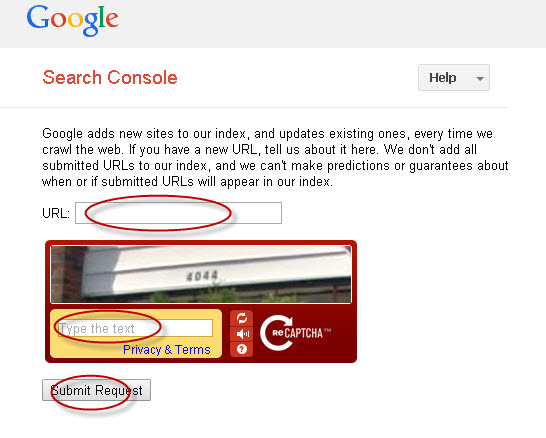 Step 4: After successful submission, you will see the following prompt. If you need to submit other websites, continue to fill in the relevant content, just submit.