How to submit a sitemap (sitemap in xml format) to Google?
Views:1 Author:Site Editor Publish Time: 2016-06-28 Origin:Site Inquire
Do this again after the website content is completely done and after binding the first-level domain name. You can submit the sitemap in XML format to the search engines you need to promote, such as Baidu, Google, Bing. The purpose is to accelerate the search engine's inclusion of your website. You only need to submit it once successfully, and do not need to repeat it. After the submission is successful, Baidu and other search engines will periodically crawl and check the sitemap you submitted, and process the links in it.

1. Find the submission entrance at Leading. Click \"SEO\"--》\"Submit search engine for inclusion\", a window for submitting search engine for inclusion will pop up;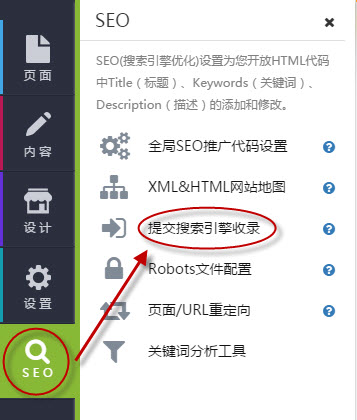 2. In the submission search engine inclusion window, you can submit the sitemap address automatically generated by the system to search engines such as Google;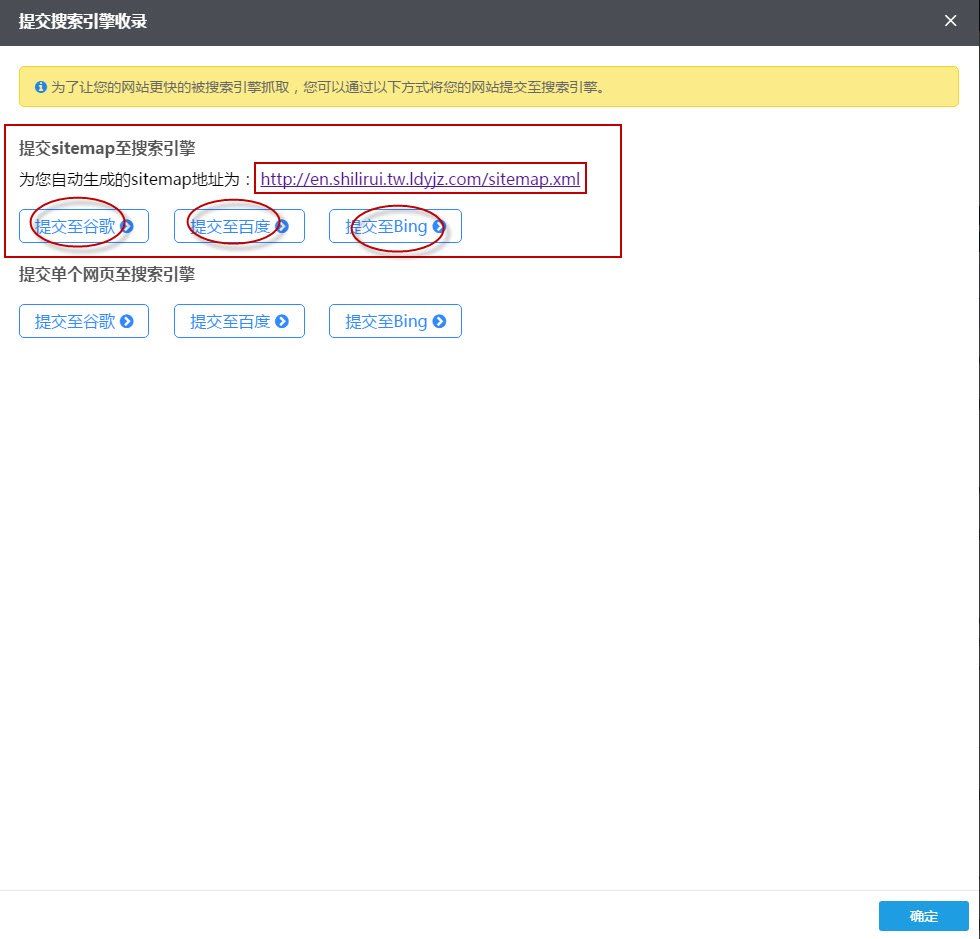 The steps to submit a sitemap to Google are as follows:

The first step: register a Google administrator account.

Click on the\"Submit to Google\" button on the lead background, and the relevant Google page will pop up https://www.google.com/webmasters/tools/home?hl=zh-CN,If you have not registered an account with \"google administrator tools\" before, you need to firstregisteredAn account, if registered, just log in to this account directly;

Step 2: Do site verification, verify that the website belongs to you. The verification steps are as follows:

1. In the background of the Google administrator account, add the site to Google, and check \"I'm not a robot\", then submit;




2. Obtain the verification code. Choose the following method to obtain the verification code and add it to the lead background;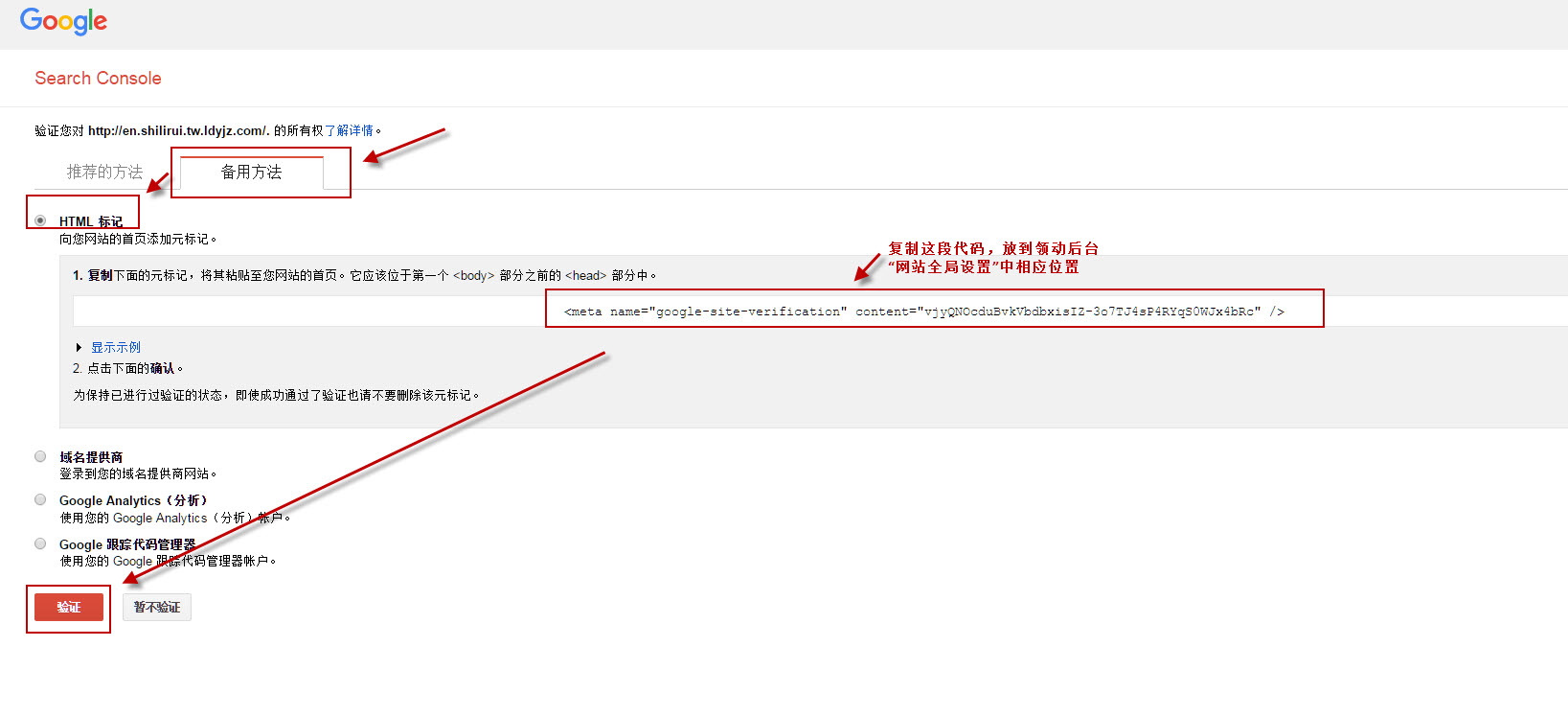 Step 3: Add the obtained verification code to the leading background, the operation steps are as follows:

Add the copied code to the lead background, the operation is as follows: Click \"Settings\"--->>\"Website Global Settings\"--》\"Head Tag\"--》Paste this code--》 Then click \"Save\"-->> and choose \"Leave Page\";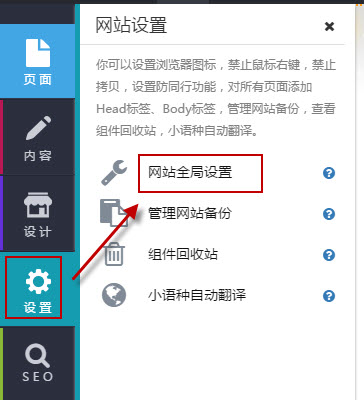 --》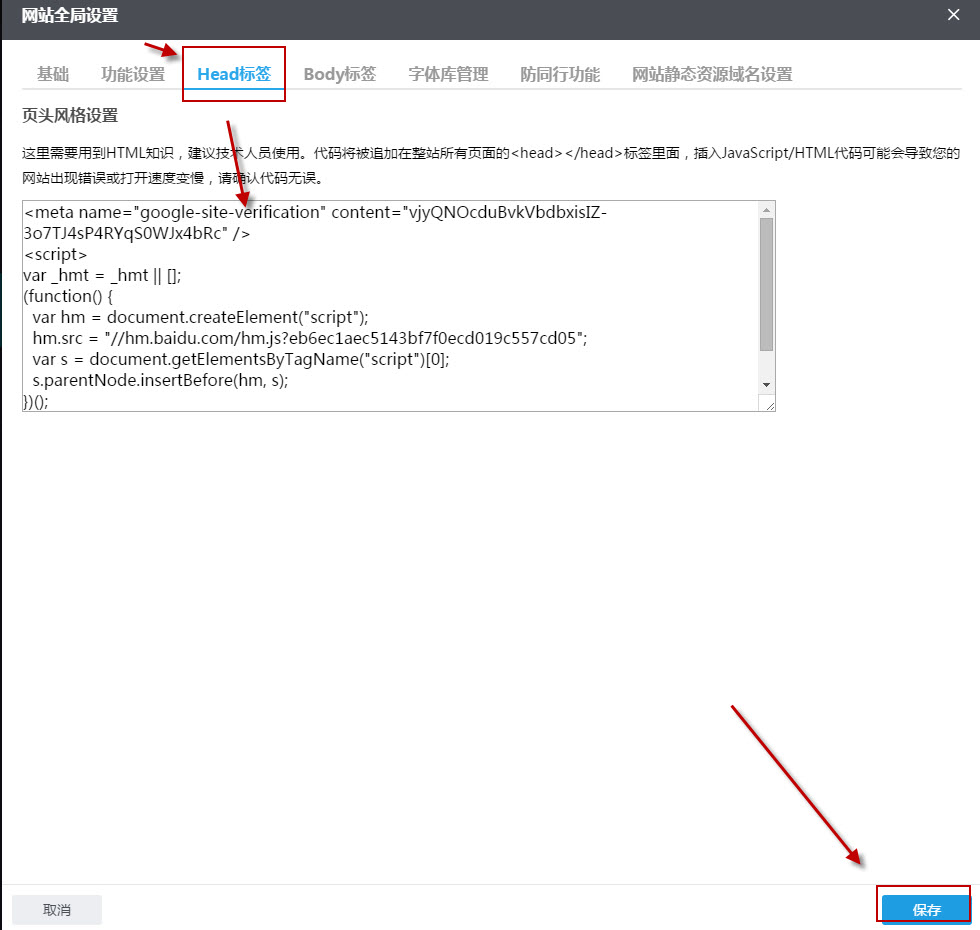 --》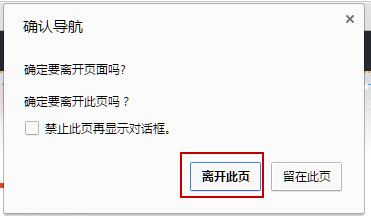 Then, click \"Save\"--》\"Publish\" button;





Step 4: Switch to the background of Google administrator account, on the verification page, click \"Verify\", if the verification is successful, there will be the following prompt:





The fifth step: in the Google administrator background, submit the sitemap to Google.

1. After successful verification, inThis pageClick \"View Details\";




2. Click the \"Submit Site Map\" button;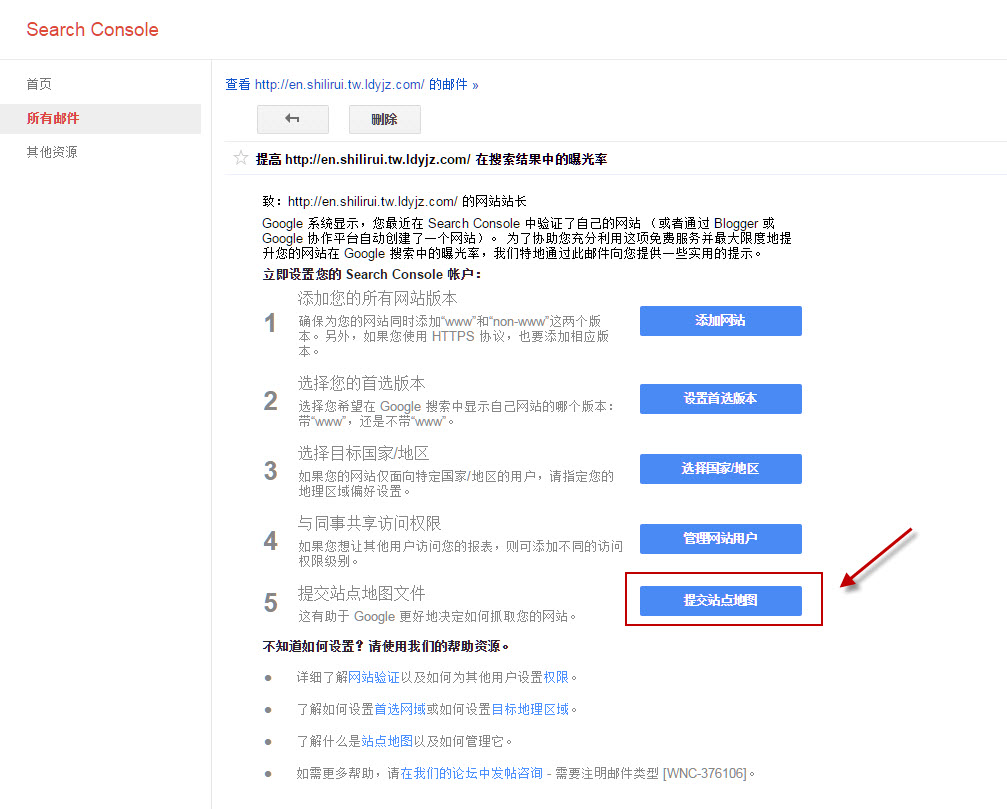 3. Click the\"Add/Test Site Map\" button to add a site map;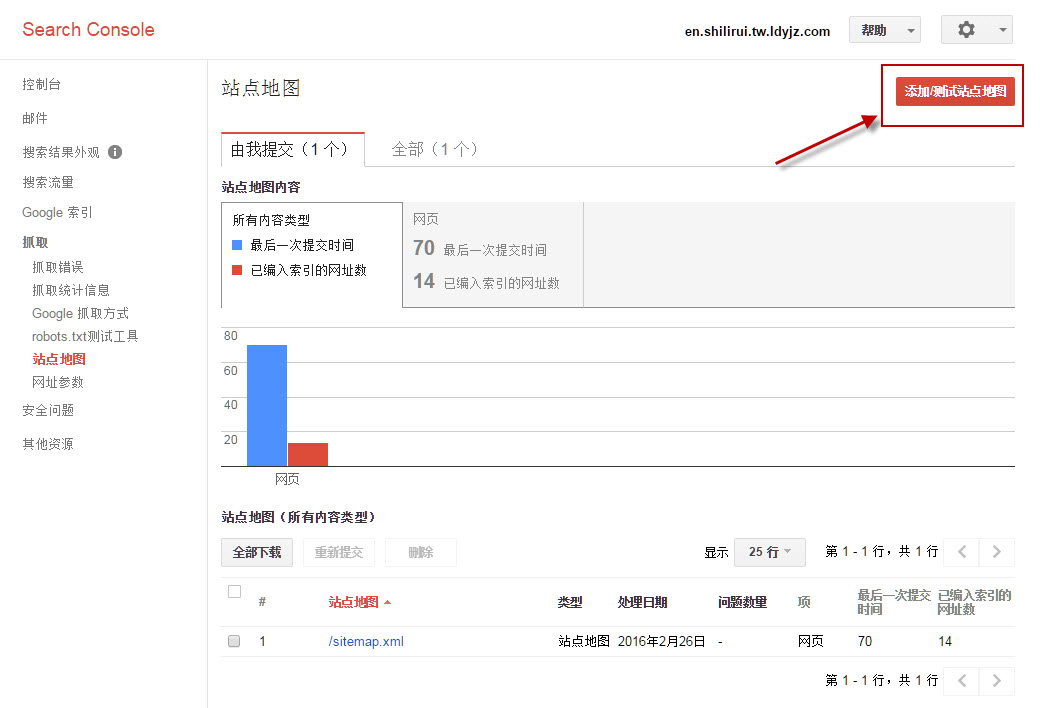 4. After successful addition, the site map will be displayed here.