How to set website title and website keywords
Views:0 Author:Site Editor Publish Time: 2016-06-28 Origin:Site Inquire
A website needs to set a website title and keywords (1-5), the website title and keywords will be applied in the SEO promotion code template. Examples are as follows: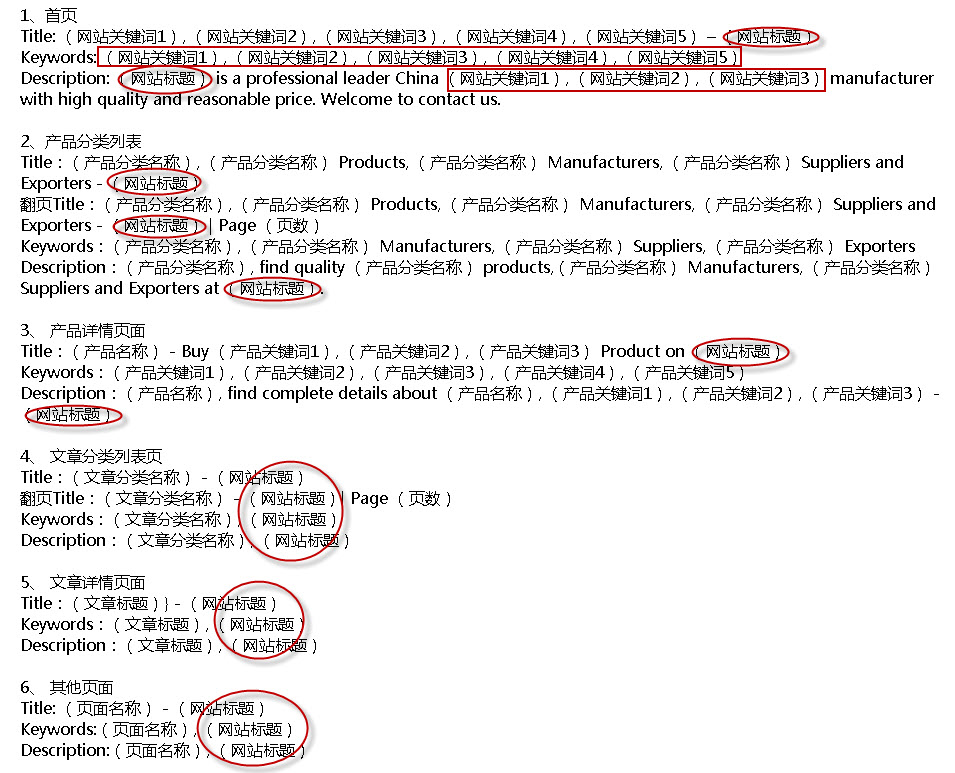 So, where is the entry to modify the website title and website keywords in the leading background? The operation is as follows:

The first step: log in to the leading background, click \"SEO》Global SEO Settings\", the global SEO settings box pops up;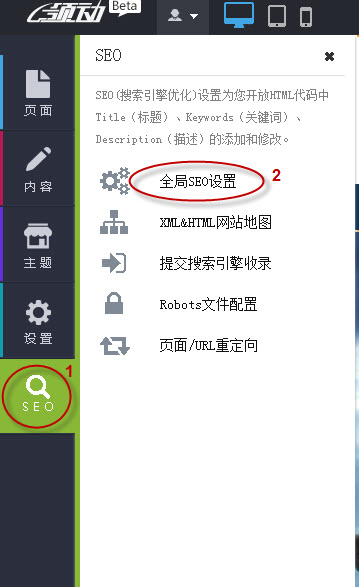 Step 2: Enter the website title and website keywords and click \"Save\".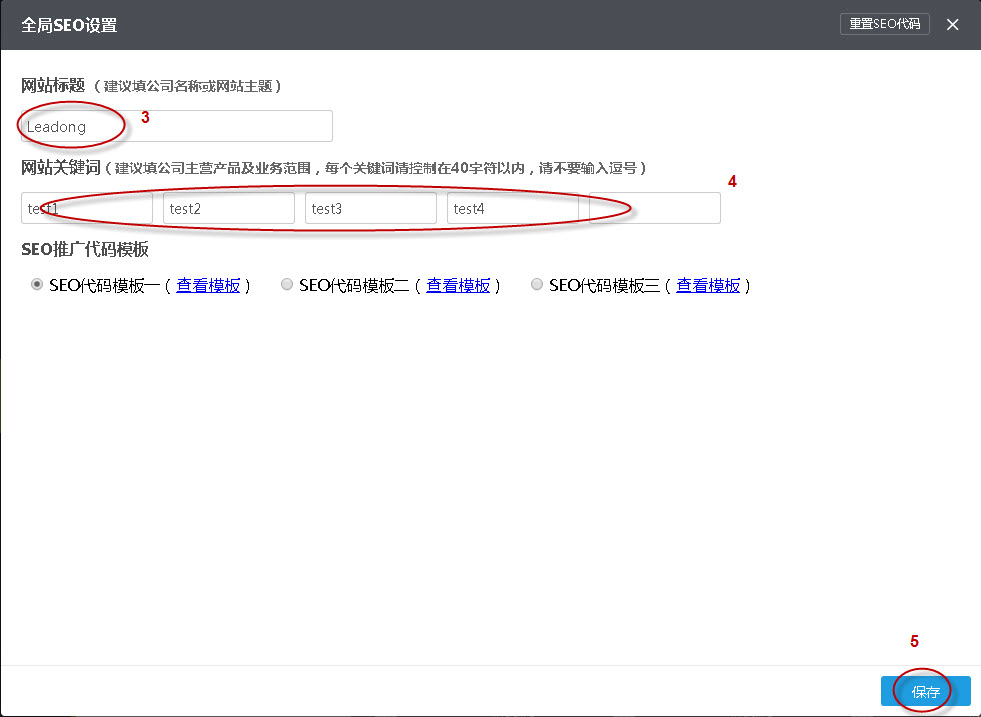 Step 3: Click the \"Save\" button to save it as the latest version in the background, and click \"Publish\" to synchronize the website foreground with the background settings.