How to retrieve the record password?
Views:1 Author:Site Editor Publish Time: 2016-06-28 Origin:Site Inquire
How to retrieve the record password? If you do not remember the record password, you can retrieve it from the official website of the ICP/IP address/domain name information record management system of the Ministry of Industry and Information Technology.

Step 1: log inOfficial website, In the lower right corner, you can see the \"\"Recover Filing Password\"\" button;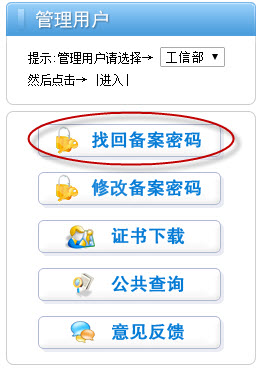 Step 2: Click this button, a window pops up, select the province where the subject is located, and click \"OK\";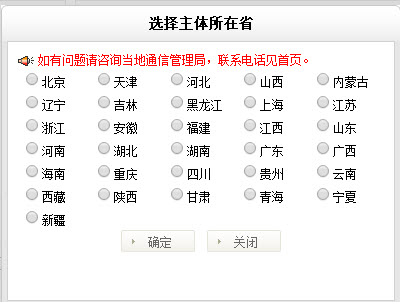 Step 3: Enter the record/license number (how to check the record/license number?), certificate type, certificate number, and then click \"Submit\". Note: \"Record/license number format example: Su ICP prepares 09****00 number, if there are -1,-2,-3 in the back, you need to remove it.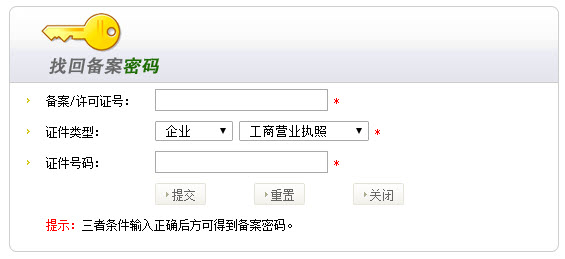 Step 4: After successful submission, you will see the following prompt page: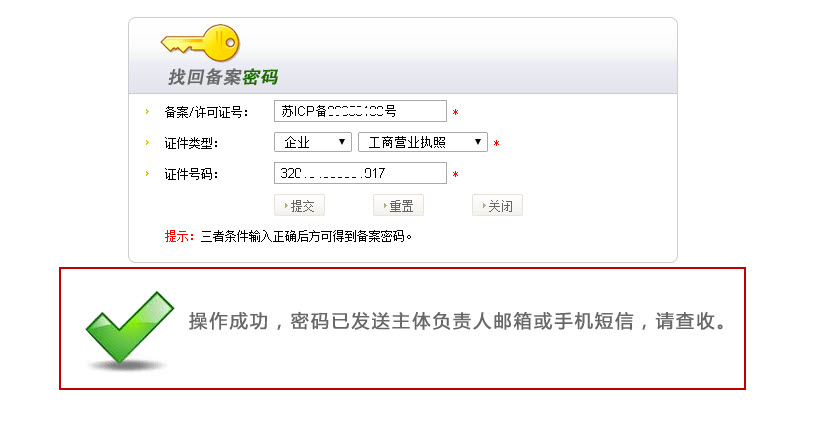 The retrieved record password will be sent to the mobile phone and mailbox of the person in charge (legal person) in the form of email and mobile phone message.