1. Deleting a component is a general function of a component. Put the mouse in the content area of ​​this component. The name will appear in the upper left corner of the component. Move the mouse to the name of this component, and a row of buttons will appear. The last one is [Delete component] Button
2. Click the [Delete Component] button to delete the selected component from the page, and the deleted component will be placed in the component recycle bin;
3. If you need to recover the deleted component, you need to go to the operation station Settings = \"Component Recycle Bin, find the corresponding component, and then execute the [restore] operation, you can restore this component to the original page.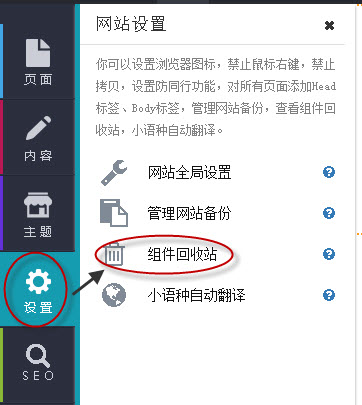 