How to quickly search the website on Baidu
Views:0 Author:Site Editor Publish Time: 2016-07-21 Origin:Site Inquire
After the new website goes online, the search engine needs to evaluate the website, and the website can be found only if it meets the inclusion criteria. This usually lasts 1-3 months, you can shorten the time by the following work: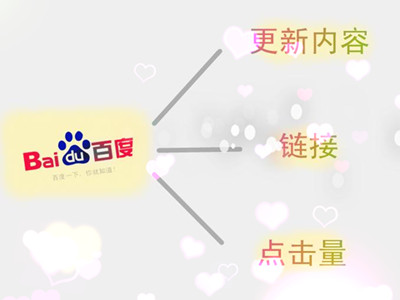 1. Update website content in time
Only a substantial website will not bore users. The content of the website is not a one-time thing, but needs to be updated regularly and cyclically, such as updating an article or product information every day. It is best to have a high degree of originality in the content, so as to facilitate the crawling of the engine spider, so the website's Originality is directly related to the number of sites included by search engines.
2. Popular forums and post bars
We can send some product information through some popular forums and posts with high weight, and post our URL in the article by the way. Forums with high weights can generally achieve second collection, and Baidu prefers to crawl content in such forums. Sending URLs on such forums will speed up the inclusion of the homepage.
3. Increase the number of clicks on the website
The higher the number of clicks on the website, the better the user experience of the website, and the more likely it is to be included. So we need ideas to try to increase the number of visits to the website. We can send the URL to our friends and colleagues to let them browse and click at different places at different times. It should be noted that what we need is natural clicks. If we use software to create false clicks through cheating, such websites will never be hired if discovered by Baidu.
4. Exchange friendly links
Everyone collects firewood with high flames, and the website needs friends. Exchange of friendly links can increase the number of visits to the website. The exchanged sites are best of the same industry and of high quality, and the worst are also somewhat related. A high-quality friendship link will drive the inclusion of your website.
The above is the method that allows Baidu to search quickly. The method is not difficult, and it takes everyone time and effort to do it. If you don't have time to do it, you can entrust our website company to do the collection service. For details, please contact 400-0430-678.