How to optimize on Google to receive inquiries
Views:0 Author:Site Editor Publish Time: 2016-08-18 Origin:Site Inquire
As we all know, with the development of international trade, foreign trade companies need to face increasing pressure, and sometimes it is difficult to receive enquiries. How to optimize on Google so that importers can see the company's advertisements, so that you Products have a place in this fiercely competitive market? Today we learn how to optimize with Google.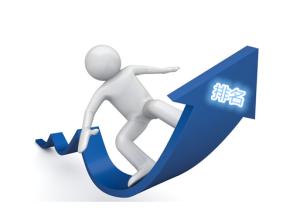 1. Stable server
The stability of the server is very important for the website. Don't choose those cheap space servers because of the problem of funds. Such a server and its instability will cause users to be unable to open the webpage. The user has no time for patience. Waiting, therefore losing a lot of traffic is not worth the loss. At the same time, search engine spiders will not be able to access your website, and will treat your website as a garbage dump, causing great losses to yourself.   
2. Layout of keywords
In order to highlight the theme of the website, keywords should be laid out reasonably in the title, description and body of the article, but the density of the keywords should be controlled within a certain range, and cannot be added blindly, but naturally integrated into the article. Can not affect the reading effect of the user. At the same time, some long-tail keywords can also be added to the article. Although the search volume of long-tail keywords is not very large, the conversion rate is very high, so it is necessary to add long-tail keywords.   
3. Internal links
Adding appropriate internal links to the webpage can allow spiders to easily traverse the entire website, and the spider will frequent your website, greatly improving the inclusion of the website. Adding hyperlinks to keywords allows users to find more relevant information and leave a good impression on users, which is very helpful for Google optimization.   
4. Improve user experience
Everyone should carefully analyze the user preferences, record the information that the user is interested in, and provide them with more relevant information in the next update, and correct the lack of the website in time, then the website traffic will continue to increase, let Get huge profits yourself.
Google optimization is a long process. Everyone must be patient and persevering, do a good job in every link, and avoid detours in order to get more profit. Shijiazhuang
Sunac Media
With a strong overseas advertising service and technical team, it integrates perfect SEO search engine marketing technology, allowing you to obtain customer orders at low cost. For more information: 400-0430-678