How to optimize mobile phone websites of foreign trade enterprises?
Views:0 Author:Site Editor Publish Time: 2016-08-12 Origin:Site Inquire
With the increasing number of mobile phone network users,Foreign Trade EnterprisesMobile website optimization is also the focus of work, but手Machine websitehowoptimizationWhat? This is an issue that foreign trade companies urgently want to understand.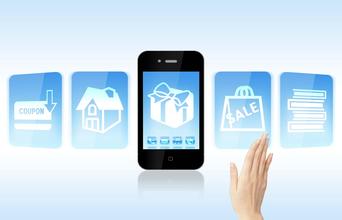 1. Page design.
The number of smartphone users is very popular. It is important to understand that most mobile phone users in China use 3G or 4G networks. When designing pages, consider the length of time users open the web page to increase the user experience and also minimize Baidu index crawling. Work, let Baidu spider crawl and include pages as much as possible.
2. The website is as concise as possible.
The mobile website download speed is much slower than the PC website, so try to keep the number of pages and page size to a minimum.
In addition, since it is a mobile phone user, the time for users to browse the web is fragmented, and it is impossible to patiently click on many pages. Therefore, streamline mobile website design as much as possible.
3. Domain name and robots settings.
The domain name is as short and easy to remember as possible. The domain name of most mobile website is the second-level domain name of the PC-side website. Of course, this is also very good. It is consistent with the traditional website and pays more attention to user trust. But if it is a dedicated mobile website, it is best to start with a short and easy to remember domain name. It is best not to set any restrictions on robots settings, so that all search engines crawl.
4. Avoid using pop-ups, flash, java, etc.
For the same reason, behaviors such as flash and pop-up windows will occupy a large part of traffic. For mobile phone users, it will undoubtedly waste time and traffic. For search engines, it is also difficult to crawl website content.
5. Use standardized protocols to do browser-compatible debugging.
Generally speaking, there are three protocols: xhtml, html5, and wml, and it is best to use a standardized and standardized protocol format to avoid unnecessary trouble. Of course, you can also make multiple versions of the site, the site automatically adapts to different formats.
6. Do a good job of converting the mobile version and the PC version of the website.
Ensure that there are corresponding navigation or prompt links on each page of the mobile website or the PC-side website, so that users can switch between the mobile version and the PC version, and it is also convenient for search engines to better include.
7. Do a 301 redirect when the mobile website is revised or changed.
Hundreds of new and old content mapping should be as simple as possible for mobile phone website revisions or domain name changes. When changing domain names, if the path can be maintained, the negative impact will be smaller and the impact time will be shorter.
The optimization of mobile phone websites is a must. With the further development of technology and network, more and more mobile phone users will be a very important part of foreign trade enterprise customers.