How to open \"WeChat public platform'?
Views:0 Author:Site Editor Publish Time: 2016-06-28 Origin:Site Inquire
Micro-channel public platform
[Applicable Scenarios] Domestic trade companies have corporate WeChat public platform accounts, and dedicated personnel continue to operate the account, and there is a need to connect the WeChat public platform to their own responsive official website established at Leading.
[Introduction to usage] Open the \"WeChat public platform\" setting item in the background, authorize and lead to operate your enterprise WeChat public platform, and then follow the operating procedures provided by the platform to implement the WeChat public platform docking official website step by step.

【Steps】
The first step: log in to the leading background, click \"SMO\"-->>\"WeChat public platform\", a setting box pops up;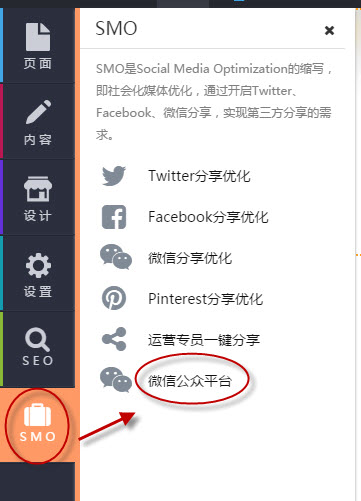 Step 2: Make authorization settings, click \"Authorization Settings\" button to make authorization settings;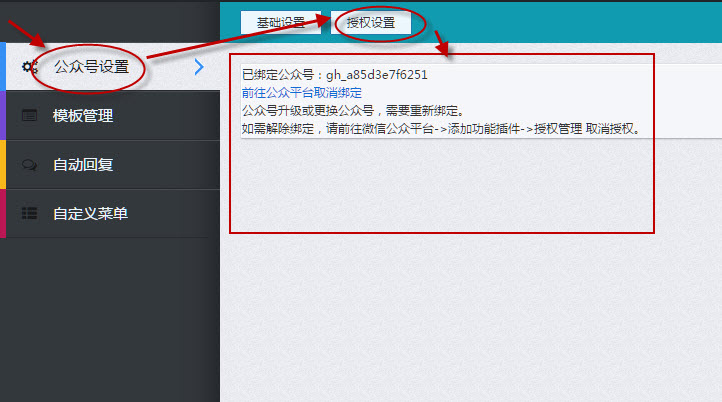 The third step: click the template management, you can currently receive the following related messages launched by Leading;

Step 4: After setting the authorization, you need to set up an automatic reply in the lead background, as shown in the figure below.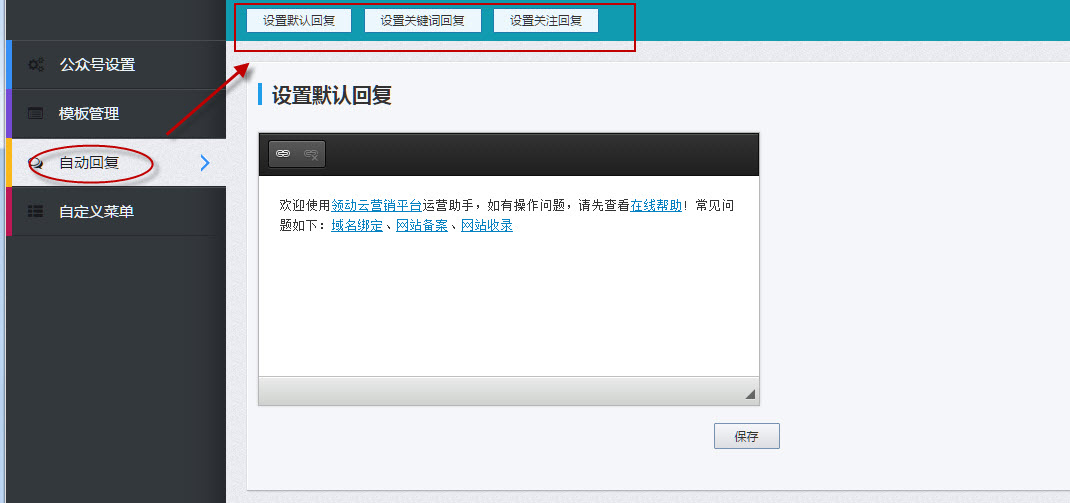 Step 5: After setting the authorization, you need to set up a custom menu in the leading background;