How to modify the online form?
Views:0 Author:Site Editor Publish Time: 2016-06-28 Origin:Site Inquire
There are often online forms on the website to collect various types of customer information. The default forms on the website system are usually: product inquiry form and contact us form. In addition, users can also make online forms according to their needs. Take the product inquiry form as an example:

The form of the product inquiry form at the front desk, click the inquiry button: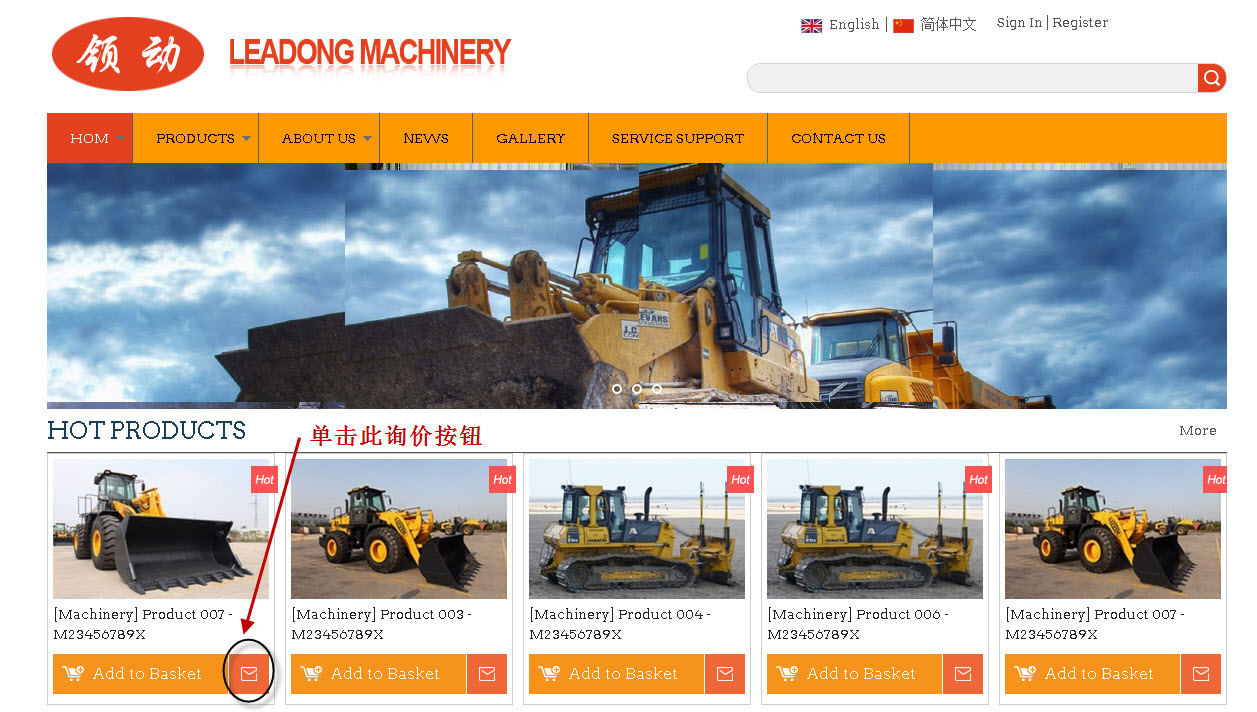 Jump to the product inquiry form page: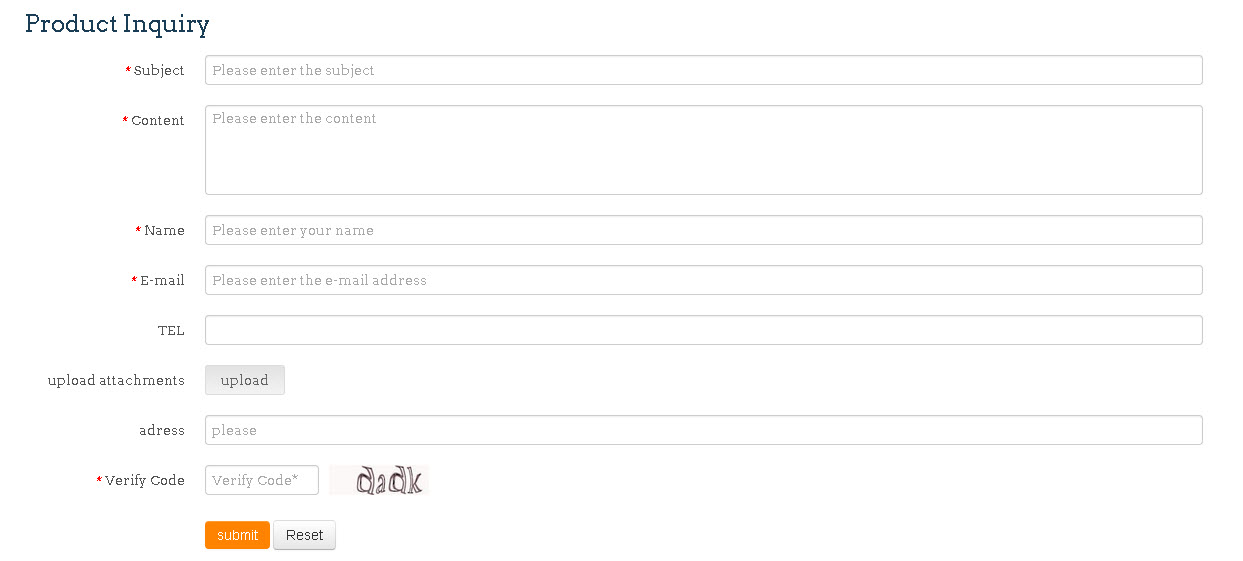 How to modify the online form? Take the product inquiry form as an example to modify:

This product inquiry form can be modified in the background of the website. The modification entry is as follows: Click \"Content\" --》\"Information Collection Form\", then find\"Product Inquiry\" this form, click The \"Edit\" button behind this form can modify this form (click the \"Add Form\" button in the figure below to create a new form).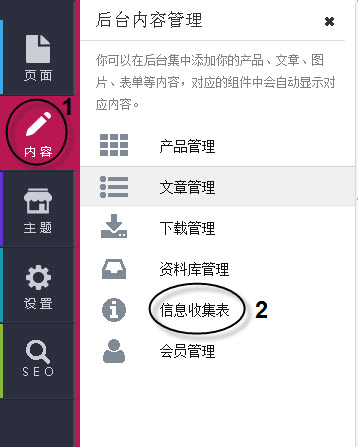 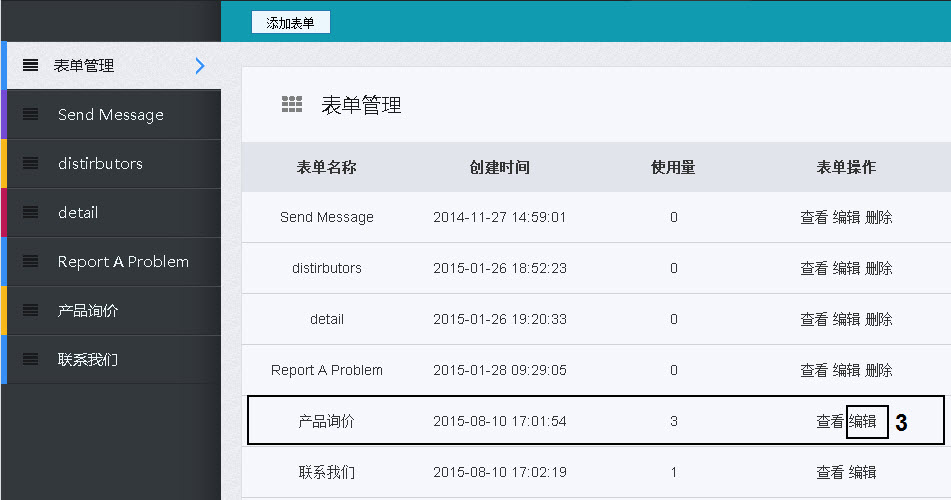 On the edit form page, you can name the form name, choose whether to enable the verification code, drag the component from the right area to the left to make the form, and click \"Save\" after the creation is completed, the form is successfully modified.