How to make a form (add a form)?
Views:1 Author:Site Editor Publish Time: 2016-06-28 Origin:Site Inquire
An online form component is applied to a certain webpage, so you need to select a form to display here. First, you need to add this form in the background, which is actually the process of making this form. The specific operations are as follows:

1. Click \"Content\"---\"\"Information Collection Form\", and go to the \"Form Management\" page by default;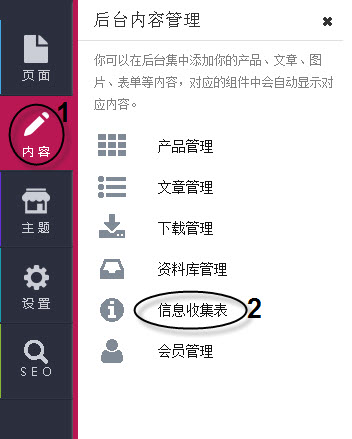 2. On the form management page, click the \"Add Form\" button to pop up the form editing page;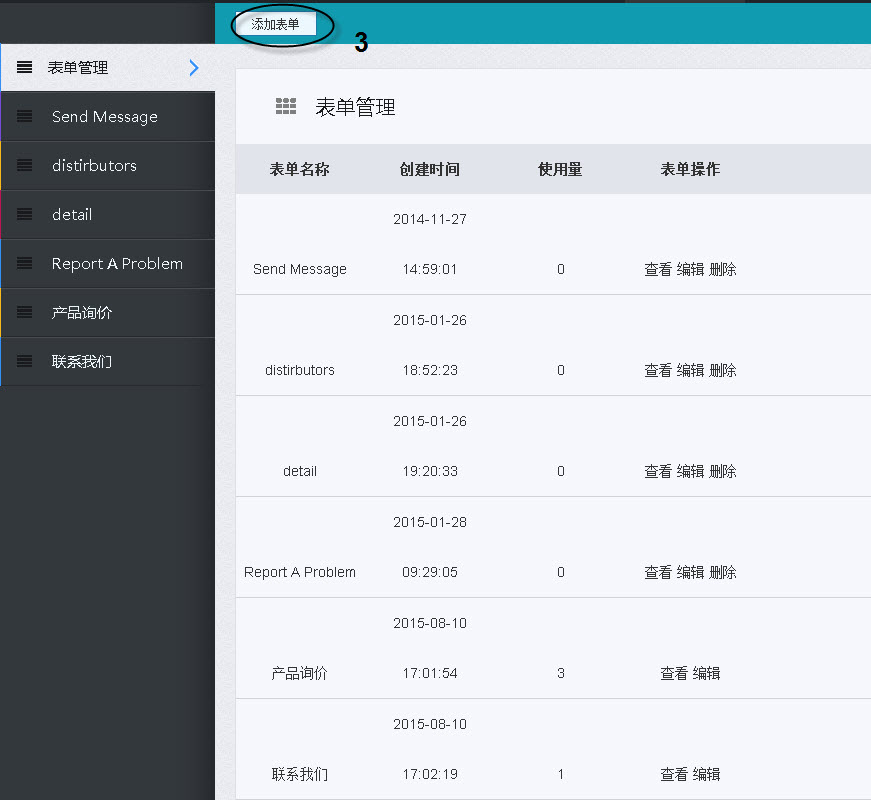 3. Enter the name of the form, you can choose whether to enable the verification code, make your form on the left, you can drag the relevant component from the right to the \"Your form\" area, you can modify the name of this component, help information, etc. After making it, click Save;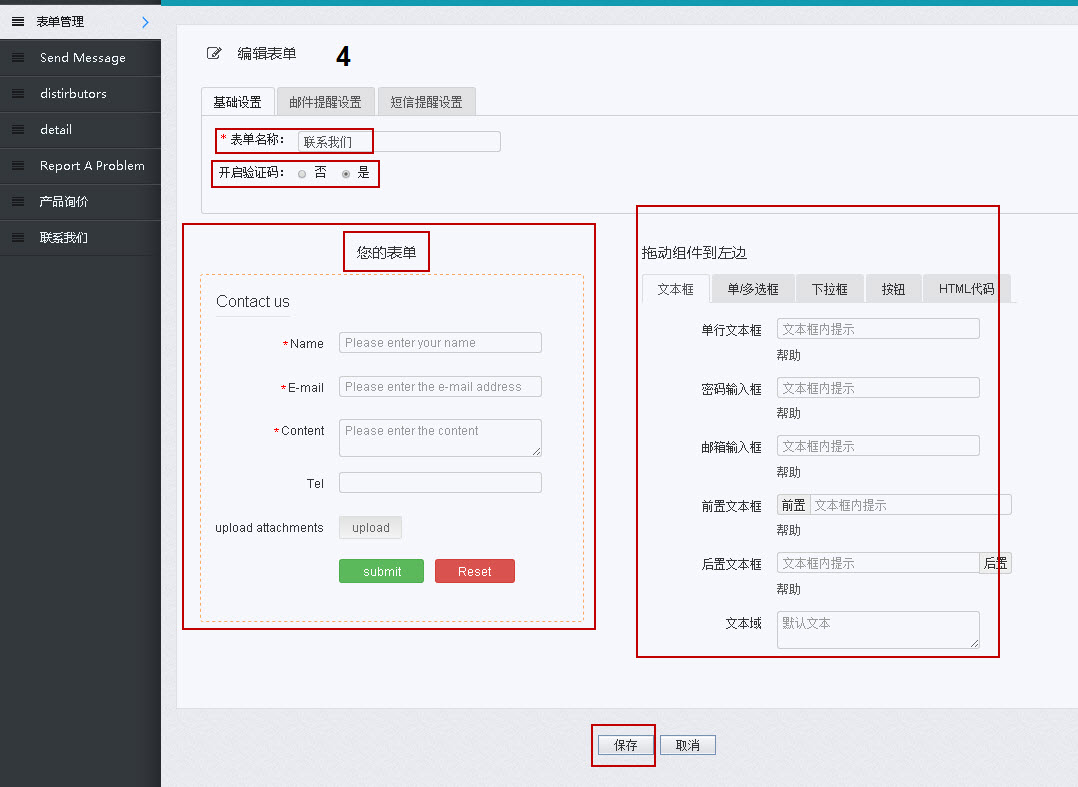 4. Click \"Email Reminder Settings\" tab, \"Whether to use e-mail reminder\", select Yes, you can enter the receiving mailbox and Cc mailbox below, and then click Save. In this way, the background of the website can receive the information submitted by the customer, and your mailbox can also receive the information submitted by the customer.