How to judge whether a foreign trade station company is qualified
Views:0 Author:Site Editor Publish Time: 2016-07-16 Origin:Site Inquire
With the popularity of cross-border e-commerce and the promotion of national policies, cross-border e-commerce has developed rapidly. Foreign trade companies have followed the trend and have established their own websites. However, after the construction of the website, the increase in sales to enterprises has not achieved the expected effect. The consequence of this kind of blind follow-up to build a website is that many companies' websites have become \"zombie sites\". At that time, blindly following the trend and did not choose to qualified site-building companies, resulting in companies not only wasting money, but also losing a lot of business opportunities . So how to judge whether a foreign trade station company is qualified?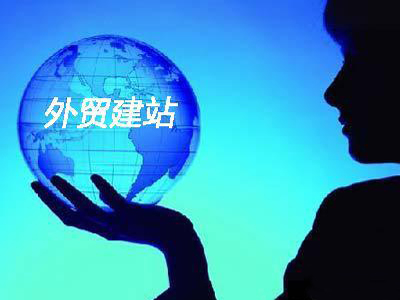 First of all, the website of the foreign trade station company reflects the company's station building ability to a certain extent. By analyzing their website, you can see their website building style, whether it is convenient to find information on the website, and whether it focuses on user experience.
Second, analyze the successful cases of the website of the website building company. The more successful cases of a website building company, the more abundant its experience and the stronger its business capabilities; by browsing the keyword rankings of their successful cases, how to include them, how the code structure is, div+CSS or table layout, website opening speed How and whether it conforms to the crawling habits of search engines to determine whether the built website meets the requirements of the enterprise.
Finally, analyze the post-maintenance services of the website. After the website is built, whether it is the program function or the website art, there must be adjustments, so you must consider this. If the website construction company can provide these after-sales services, it proves that the website construction company is qualified enough, but the new features and layout have been significantly changed. If additional charges are required, it is best to discuss this part with the website builder in advance.
Only by building a high-quality corporate website, can the foreign trade enterprise's overseas business development be carried out to the maximum extent, and the marketing effect and sales volume required by the enterprise can be effectively improved to avoid becoming a \"zombie website\". Sunac Media is immediately committed to corporate website and promotion services. In 2006, it became the Hebei authorization center of Google and English Yahoo. It has extensive experience in foreign trade station construction and promotion. If you want to consult more information, please contact 400-0430- 678.