How to improve the conversion of LinkedIn's potential target customers!
Views:0 Author:Site Editor Publish Time: 2020-03-14 Origin:Site Inquire
Don't know how toLinkedInLooking for target customers? Don't know how to convert after adding target customers? Many people working in foreign trade will face these problems, but one thing needs to be clear: all business is not negotiated in one day!
The conversion of potential target customers has a process, no matter what industry you are in, fromBrand recognition, from trust building to inquiryThe closed loop is indispensable. When the company's homepage has been operating for a period of time and has a certain amount of fan stickiness, you can consider target customer conversions.
Method 1: Add homepage fans
When adding homepage fans, we should give priority to adding fans who interact with us (like, comment, share).
There are several steps to add page fans to achieve conversion:

1. Add contacts (attractive invitations or customized invitations).

2. Continue to follow and interact with the added fans, and have a basic understanding of their personality, interests, hobbies, career direction, etc.
3. Introduce suitable topics (such as common points between the two, points of interest, etc.), and understand their intention to cooperate.
4. After a preliminary understanding of their cooperation intentions, realize the transformation
Method 2: Actively expand contacts
Fixed phrases, such as \"Sales manager\"

AND (AND), such as Marketing director AND Fence

And (OR), such as Marketing director OR Owner
Not (NOT), such as NOT China
Priority (), such as Sales manager AND (Toys OR Drone)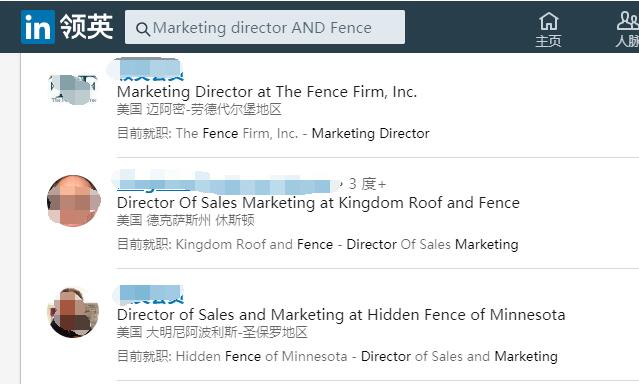 Method 3: Link + text
This method is based on building trust.
When providing purchase/company/product links on the page, pay attention to publishing with valuable high-quality content at the same time. If only the link will have no effect. (Do not frantically swipe the product link!)