How to get the video source in the video component?
Views:0 Author:Site Editor Publish Time: 2016-06-28 Origin:Site Inquire
First add the video component, and then fill in the video component related information as needed. When obtaining \"video source\", users may have doubts: Please note that you should enter the current video link instead of the entire page of the third-party platform. (No matter which platform, the theory is the same. Find the original URL of the video. This URL opens only the video and no other web elements). How to get this source: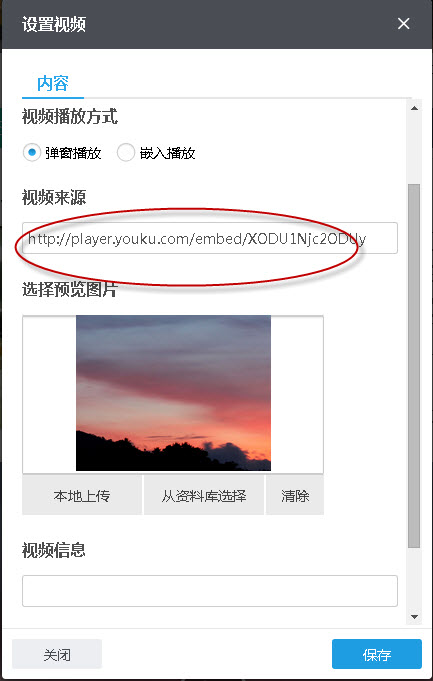 Take YouTube as an example: the video source is the link in the src embedded in the code, as shown below: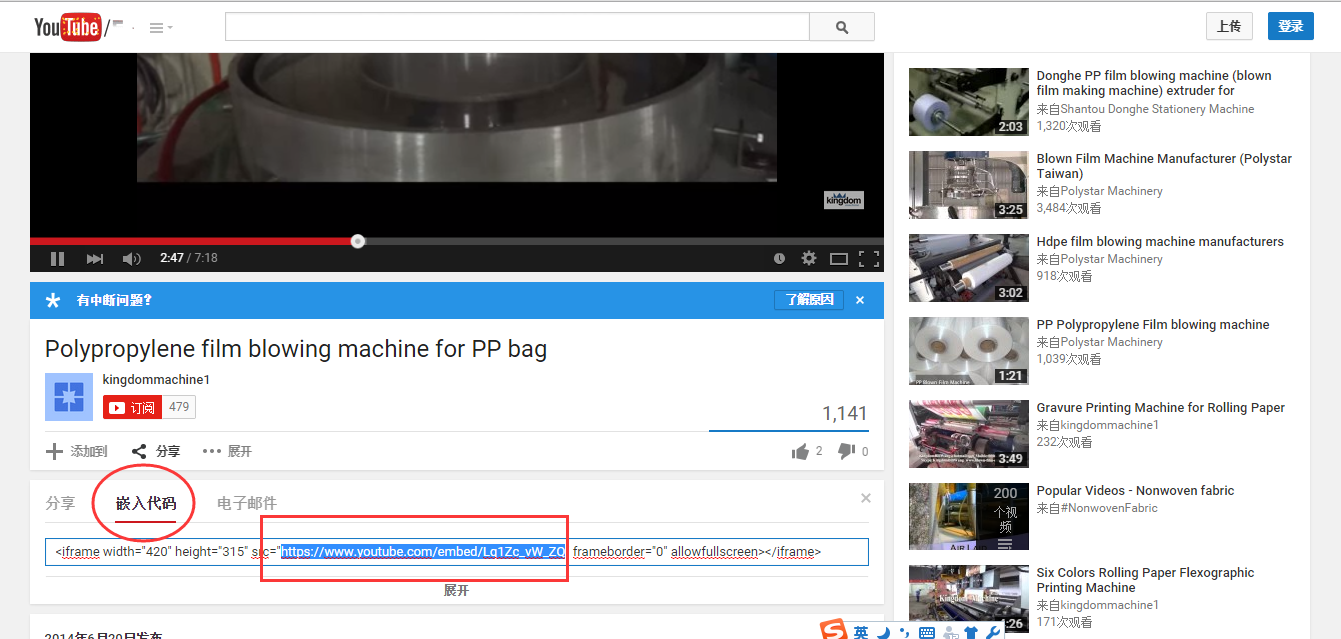 Taking Youku as an example, the sources of obtaining videos are as follows: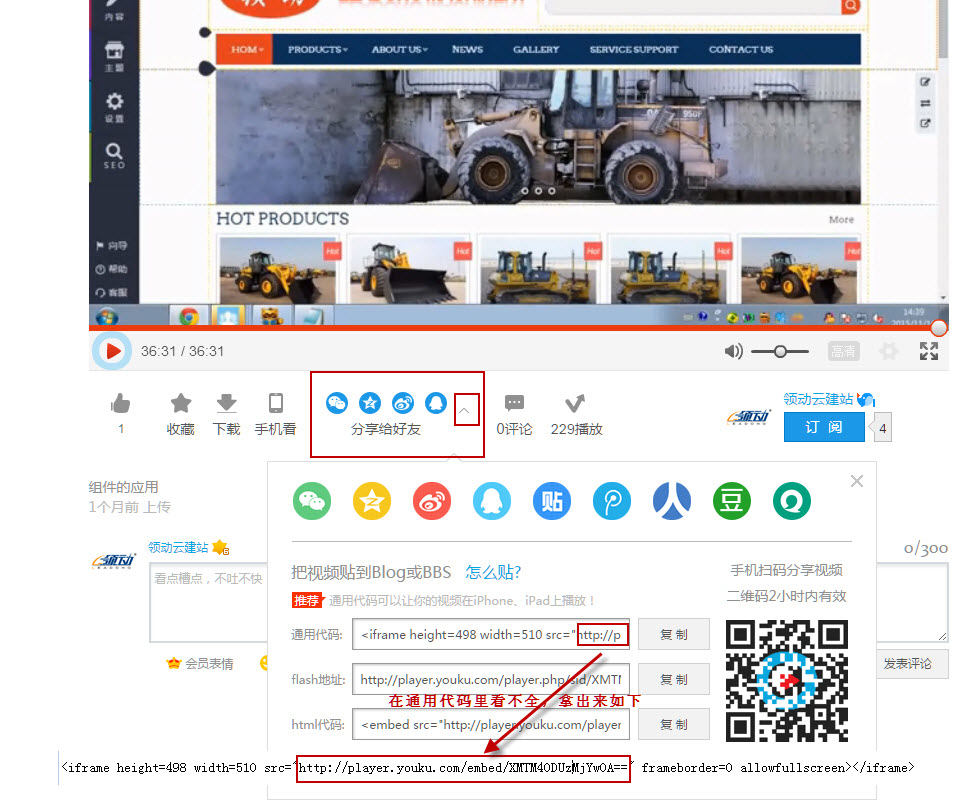 Component title: You can enter the component title, the input will be displayed, if you do not enter it, it will not be displayed or occupied;
Video playback mode: You can choose pop-up playback or embedded playback according to your needs;
Select the preview picture: the picture displayed on the website page, which needs to be uploaded here, the system cannot automatically take the picture in the video.
Video information: Enter the video information will be displayed below the video, you can choose the alignment of the video information.