How to enable \"anti-peer function\"?
Views:0 Author:Site Editor Publish Time: 2016-06-28 Origin:Site Inquire
Leading website anti-peer function can block domestic visitors. Blocked visitors must enter the access password to access, only in English and small language sites!

The first step: click \"Settings\">>\"Global Website Settings\" to enter the Global Website Settings window;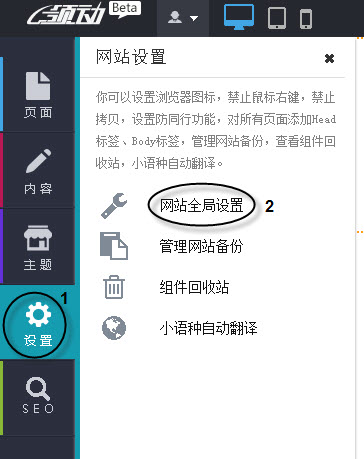 Step 2: In the global settings window of the website, click the \"\"Anti-peer function\" button to enter the anti-peer function window;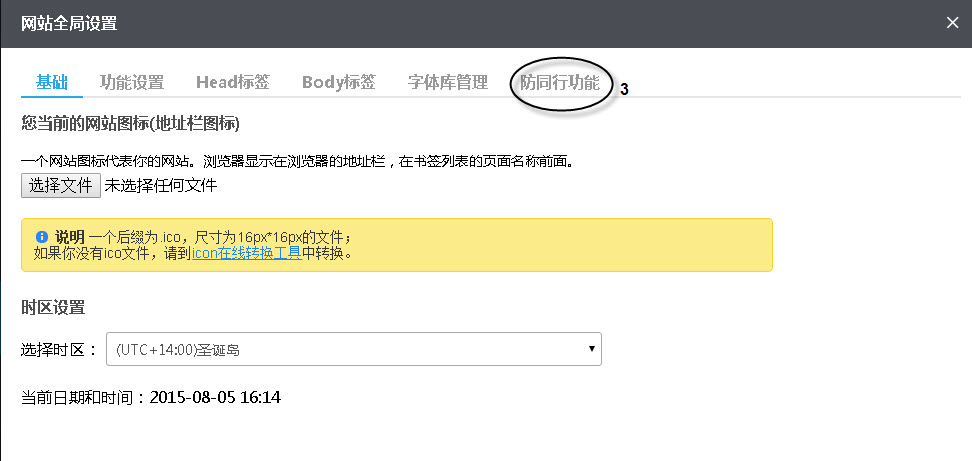 Step 3: Click \"Open\", then enter \"Page Prompt\" and click \"Save\".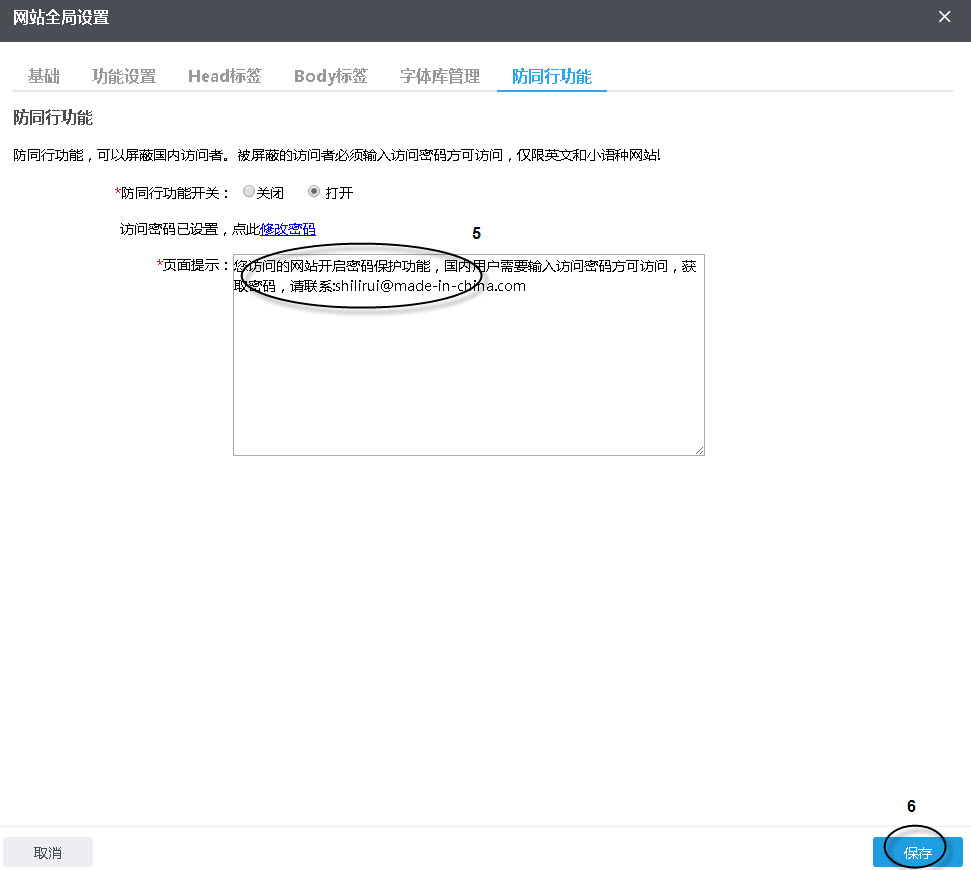 After successfully enabling the anti-peer function, the rendering of the front desk website is as follows: