How to do automatic translation of small languages?
Views:0 Author:Site Editor Publish Time: 2016-06-28 Origin:Site Inquire
1. Click \"Settings\"-->>\"Small language automatic translation\";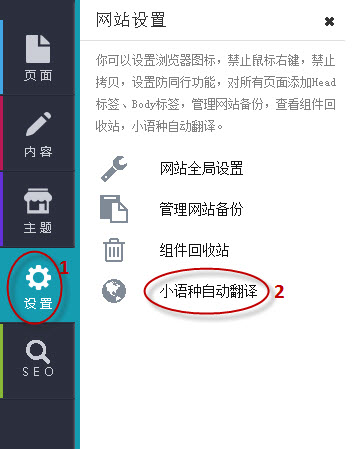 2. Please accurately select the following fields:

Select the data source: If you have opened all languages, the source data can only be selected in Chinese or English, and the target data can be selected in all languages ​​except the source data. However, we recommend not to translate from Chinese into other small languages. After all, Chinese belongs to a special language, and the accuracy of translation may not be high in the past. If there is English, it is recommended to translate from English to other small languages. To the right of the target data, all, if checked, refers to the translation from the source data to all target data;

Select the data to be translated: you can translate product data, article data, page data, website global style (style.css), other data (website global settings, SEO). If all these data need to be translated, just tick\"All\" before;

Set translation rules: make appropriate selections as needed;
Email reminder after translation is complete: leave an email address, after the translation is completed, you will receive an email reminder in the mailbox. If you still do not receive an email reminder after more than 1 working day, first check whether the reminder email is in spam, if not, please contact us 400-6130-885.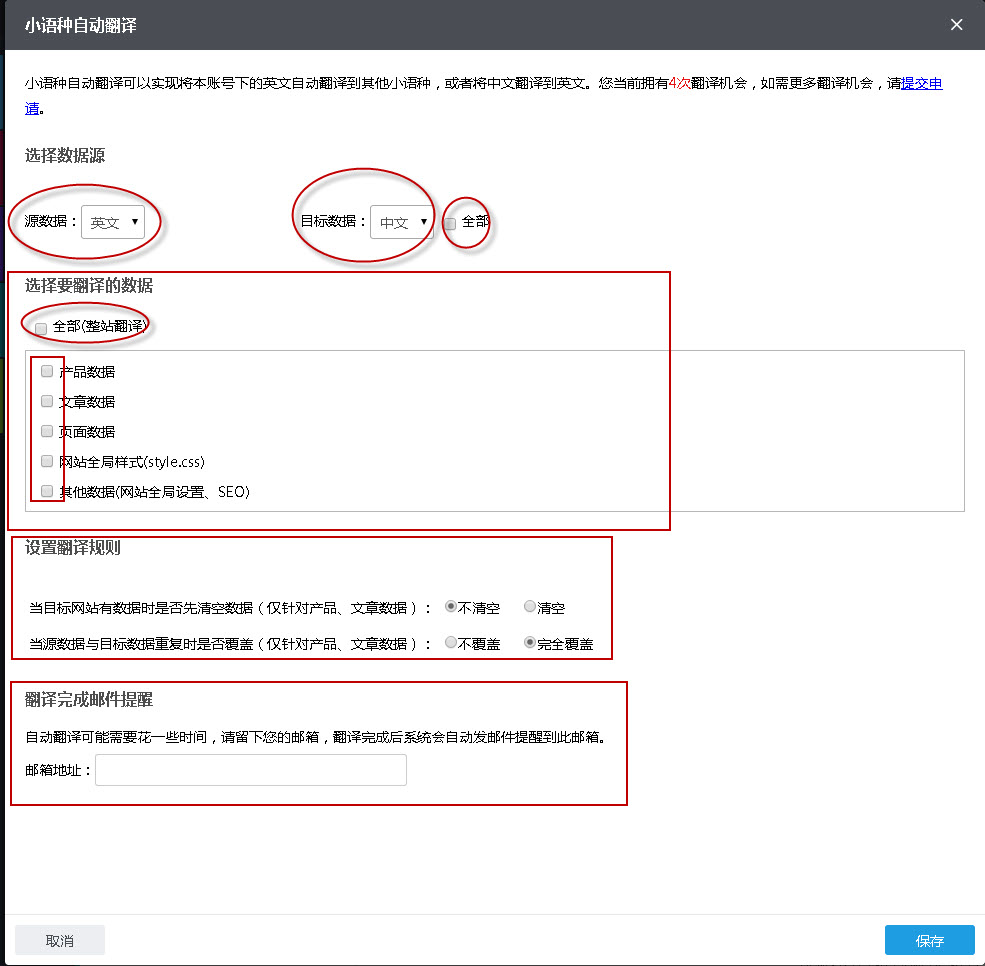 3. After the translation is completed, switch the current language to the small language, check the content is correct, and click the\"\"Publish\"\" button under the small language to publish to the front desk of the website.