How to do Google search engine ranking optimization
Views:0 Author:Site Editor Publish Time: 2016-08-17 Origin:Site Inquire
In the 21st century, an era of rapid network development, this not only provides convenient conditions for people's daily lives, but also provides tremendous opportunities for the development of commercial trade, especially in foreign trade. Visionaries have long regarded the Internet as an important road for the development of foreign trade, and have established their own websites and marketed their products. So the question is, how to improve the ranking of the website in the Google search engine? Below I will give you a brief introduction.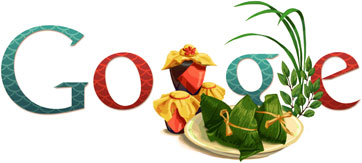 Google is based on a number of factors to arrange the pages. These factors are obviously trade secrets and contribute to the ranking of a page, despite what is known. One factor that helps a web page be considered \"important\" is the number of links to that page. For example, if your page has 100 high-quality links, it will rank higher than one with only 20. In addition, Google also attaches great importance to the title of your page. If you use a site editor that automatically inserts titles like \"New Document\", remember to change it to some meaningful text with your keywords to take advantage of this feature. Otherwise, your site will only be in the search results when someone looks for the \"New Document\" feature. Another thing is to add keywords that people may search for in the title, and the keywords should be linked to their own websites, so that when someone searches for keywords, their website may be ranked high.
  Hebei Rongchuang Media Co., Ltd., Provide a one-stop integrated service platform for Internet foreign trade. Strength lays the foundation, and professionalism creates success. Sunac Media, blending with the world, creating the best of the times, creating the first brand of Internet foreign trade services. Doing foreign trade, choosing Sunac, Sunac helps you soar.