How to display the products in the background of the website on the website of the front desk (operating products on the shelf)?
Views:0 Author:Site Editor Publish Time: 2016-06-28 Origin:Site Inquire
I have added products to the background of the website. How can I show these products at the front of the website?

Step 1: Click \"Content\"》\"Product Management\"\" in the background to enter the product management system;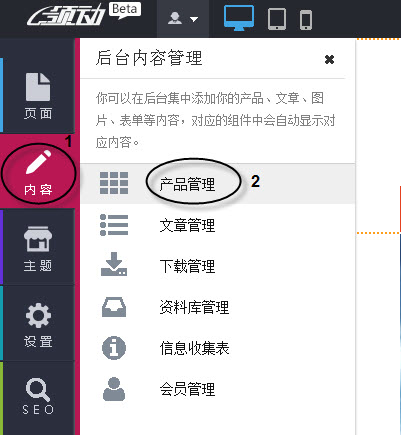 Step 2: Select this product, and then click \"Set to\", and then click the \"Shelf\" button to operate this product as shelf.