How to develop your potential customers
Views:0 Author:Site Editor Publish Time: 2016-07-19 Origin:Site Inquire
In foreign trade network marketing, the development of potential customers is a very important stage. Let Sunac Media tell you about ways to develop potential customers.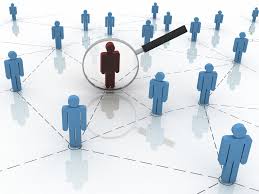 1. Web search engine search.
Using keywords, we can not only find our target customers, but we also understand the general situation of the company: scale, products, department settings, telephone, email.
2. B2B platform product information promotion.
After all, the famous ones include Alibaba, Made in China, and Global Sources. They publish product sales information on the platform. Pay attention to the addition of keywords, which can attract buyers to send inquiry letters to the mailbox. The disadvantage is that the cost is relatively high and passively waits for customer inquiries. Price, and prices are very low.
3. Exhibition.
The exhibition is the most effective and direct way, but the cost is very high. They can provide a global foreign trade customer search and development software. The software links to major search engines in the world to directly extract the contact information of upstream target customers in your industry.
Don't sit back and wait any longer, act quickly!
If necessary, please contact us: 400-0430-678.