How to choose a small language website that suits you?
Views:0 Author:Site Editor Publish Time: 2019-01-30 Origin:Site Inquire
ShijiazhuangWebsite building in small languagesWhich one to choose?
ShijiazhuangSunac Media builds a website in a small languageThe advantages
1: Increase the search volume of target customers; the more languages ​​the website uses, the greater the international space covered by the product, which in turn increases the search volume of target customers.
2: Self-service research and development of 30 small languages, a wide range of options.
3: Very high degree of translation preparation, big data automatically detects professional terminology. No translation is required for any language translation.
4: The target market is more precise, and the order conversion rate is greatly improved; through the website, customers expand their products and services to every corner of the world, attracting many customers from small language countries, and the order conversion rate can be greatly improved.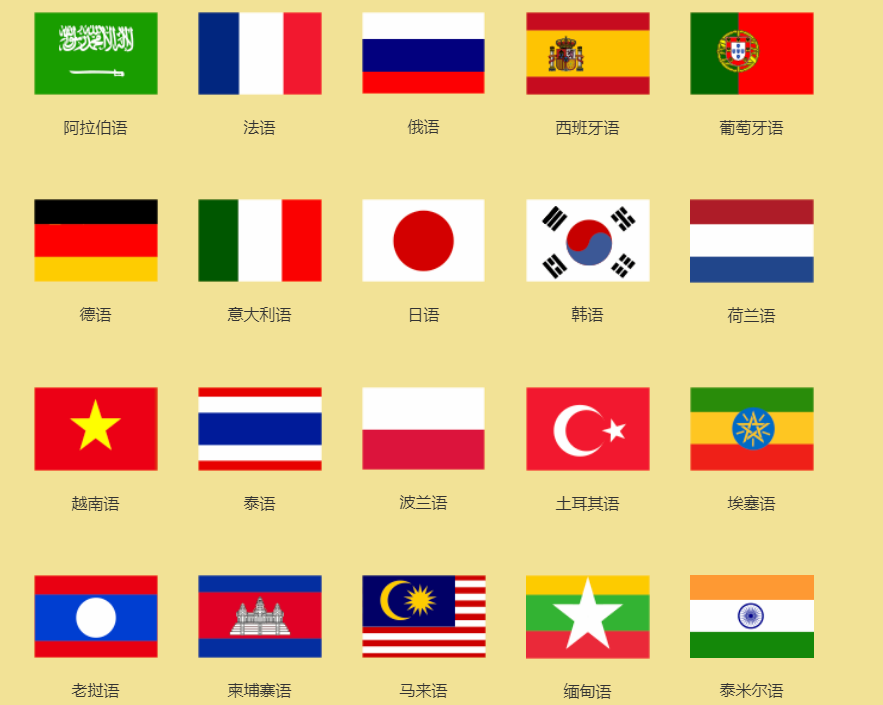 You can choose based on your current product market and the areas you want to expand in the future
Chinese is Chinese, and is spoken by more than 1.7 billion people. It is the most widely spoken language in the world and is divided into two types: Simplified Chinese and Traditional Chinese.
English is the official language used by most countries, and is widely used by the European Union, many international organizations, and the United Nations.
More than 140 million people speak Russian as their mother tongue and are the official language of Russia, Belarus, Kazakhstan, Kyrgyzstan and other countries.
French is the official language of the United Nations and the European Union. 87 million people worldwide speak French as their mother tongue.
Spanish is spoken by approximately 350 million people and is the official language of most Latin American countries and one of the working languages ​​of the United Nations
Portuguese is spoken by more than 200 million people worldwide, including Portugal, Brazil, Angola, Macau, Spain, Mozambique and Timor-Leste
German is the mother tongue used by more than 100 million people and is mainly distributed in EU member states such as Germany, Austria and Luxembourg.
In addition to the EU member country Italy, residents of 29 countries around the world use Italian, of which 5 countries make it the official language
Korean, also known as Korean, is the mother tongue of about 76 million people around the world, mainly distributed on the Korean Peninsula, and is the official language of South Korea and North Korea.
Japanese is the official language of Japan, one of the world's largest economies. More than 130 million people speak Japanese as their mother tongue.
Dutch is the official language of the Netherlands and one of the official languages ​​of Belgium, with a total population of about 20 million.
More than 210 million people speak Arabic as their mother tongue and are now the official languages ​​of 27 Asian and African countries and 4 international organizations.