How to add slide components?
Views:0 Author:Site Editor Publish Time: 2016-06-28 Origin:Site Inquire
1. Switch the page to be operated to the current page. Place the mouse on the right area of ​​the four words \"\"current page\"\", a drop-down menu pops up, find the relevant page, click this page, you can switch to the current page;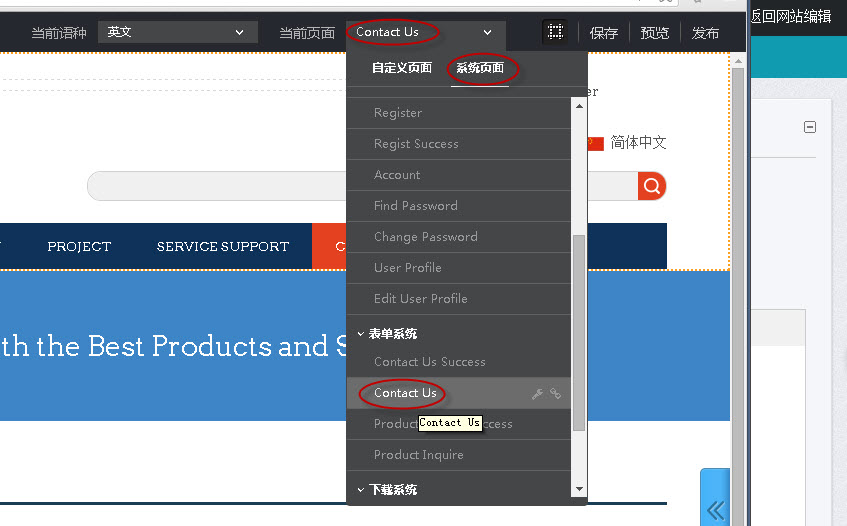 2. On the current page, place the mouse in the area where you want to add a slide component, a small water drop appears to add a component button, click the small water drop, the \"Add component\" dialog box pops up, and find the \"Slide\" in the basic component \"Click;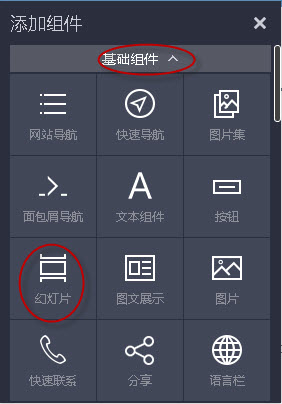 3. The \"Set Slideshow Options\" dialog box pops up, where you can enter the component title, and then add a picture. If you are uploading this picture for the first time, you need to upload the picture from \"Local Upload\". If you have uploaded this picture before, you can Select this picture from the database. After uploading, click Save.