How to add pictures to a page in a station?
Views:0 Author:Site Editor Publish Time: 2016-06-28 Origin:Site Inquire
Example: Add two pictures on a site page named \"Development\".

Step 1: Find the \"Development History\" page. Put the mouse on the box area on the right side of \"current page\" and find the page \"Development history\";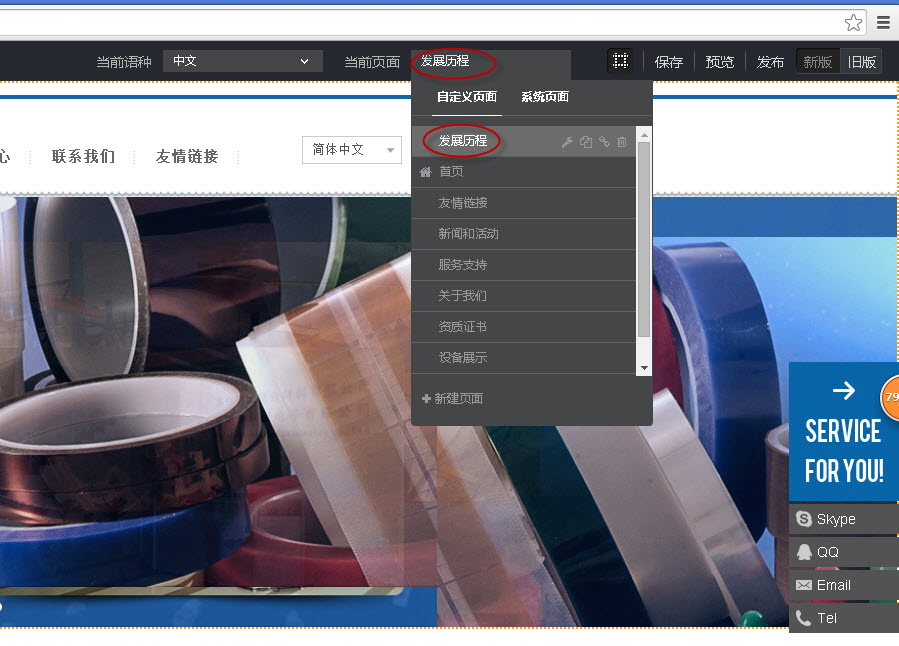 Step 2: Enter the \"Development History\" page. Click the development history page, a confirmation box pops up, click \"Leave this page\" to enter the development history page;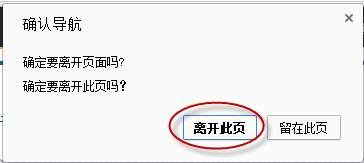 Step 3: Find the add component button. Place the mouse on the area where you want to add content, and small water drops will appear, as shown in the following figure;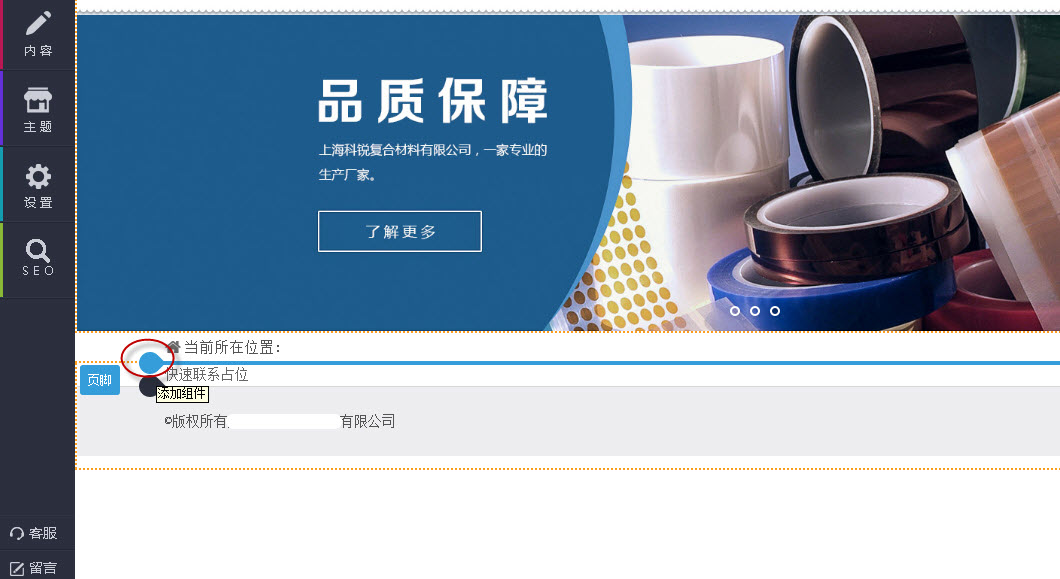 The fourth step: add \"graphic\" components. Click on this water drop to bring up the add component box, find the \"picture\" component in the basic component, and click this component;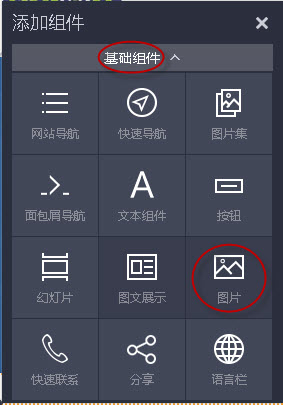 The fifth step: pop-up settings \"graphics\" component settings. Content: Select the picture, enter the Alt attribute of the picture, enter the picture description if necessary, you can choose to add a hyperlink to the picture, select the picture location, and then click \"Save\";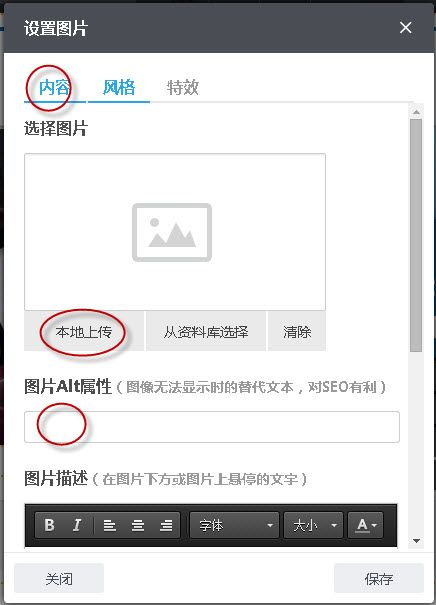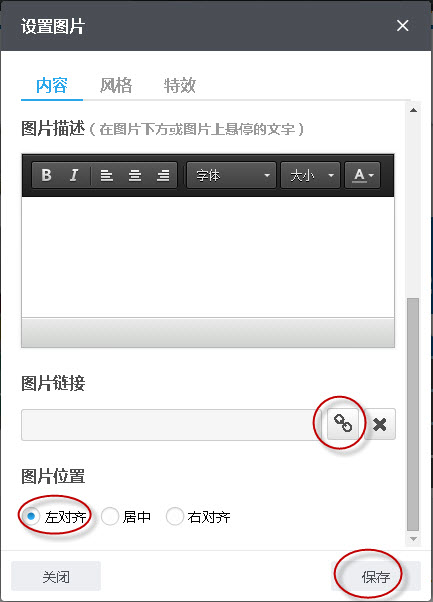 Step 6: The second picture can be added by repeating \"Steps 3 to 5\".

Step 7: Click the \"Save\" button in the upper right corner of the page to save as the latest version in the background. If it needs to be displayed at the front desk of the website, it needs to be published.