How to add hyperlinks in graphic display components?
Views:0 Author:Site Editor Publish Time: 2016-06-28 Origin:Site Inquire
Example: The following content is made with graphic components, how to add hyperlinks?


The operation steps are as follows:

The first step: first confirm the page where the content is located, and then switch this page to the current page. Put the mouse on the right area of ​​the current page, a drop-down box pops up, find this page, click this page, you can switch to the current page;





Step 2: Find this part of the content on the current page, put the mouse in the content area to be modified, a gear-shaped icon appears, move the mouse to the right, a row of buttons appears as follows, click the red box button \"Settings\" in the figure below \";




The third step: pop up the setting image display frame, click the hyperlink symbol below, and the insert link selection box pops up, the link type is as shown in the figure below, if the link type is a site page, you need to select a site page below.
If this page does not exist, you need to build this page yourself, and then select it here. After selecting, click \"OK\".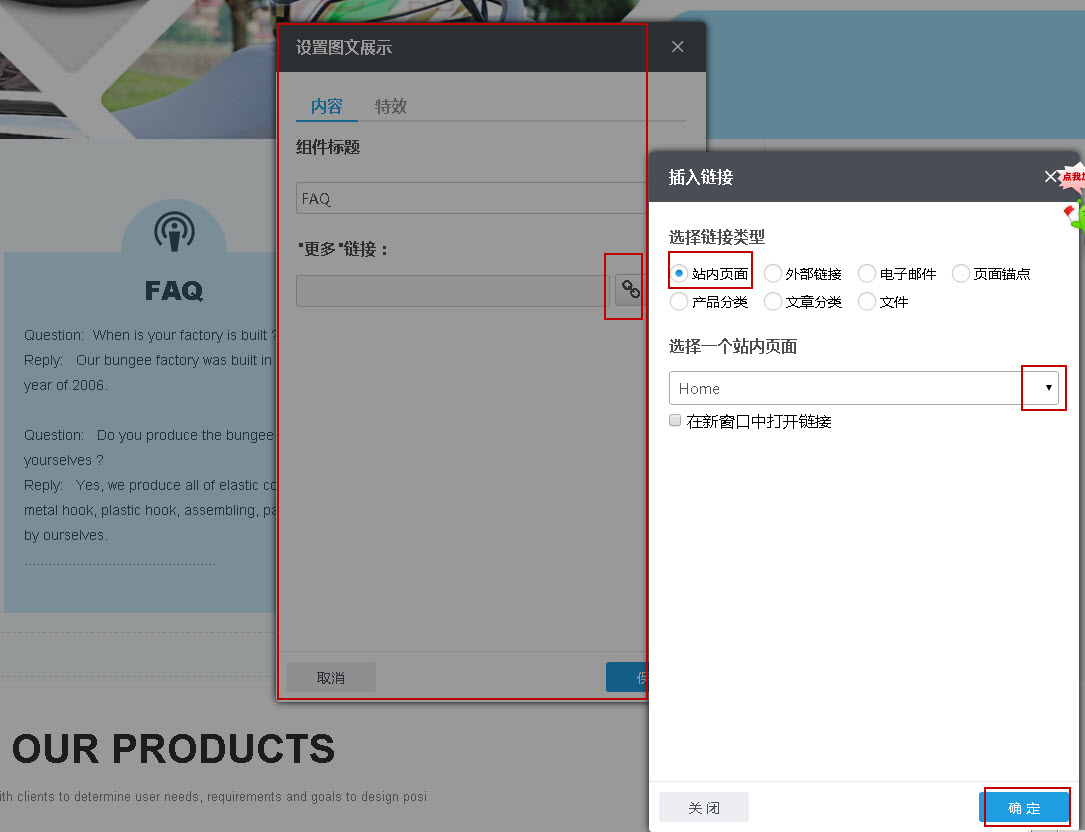 Step 4: Click \"Save\" in the upper right corner to save this version as the latest version in the background; if you need to synchronize the content of the website's front desk and background versions, you need to click the \"Publish\" button.