How to add address bar icon (website icon)?
Views:0 Author:Site Editor Publish Time: 2016-06-28 Origin:Site Inquire
When browsing the website, there will be a small icon in the address bar, tab page or favorite web page, so that the website of each company can be clearer. This small icon is often called the address bar icon or website icon.

So how to add the address bar icon (website icon) to the website made using the Leading Cloud website platform?





The first step: click \"Settings\"-->>\"Website Global Settings\" to pop up the website global settings window;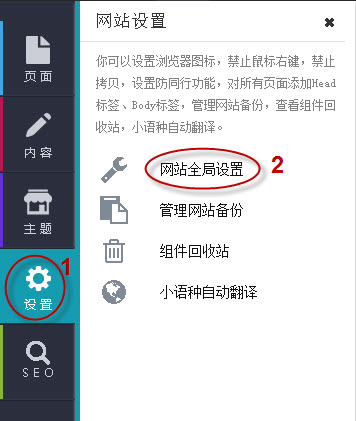 Step 2: In the website's global settings-basic settings window, click the \"Select File\" button to upload this icon. If you don't have this icon yet, you need to make a file with the suffix .ico and the size is 16px*16px. Click the \"icon online conversion tool\" button shown below to make this icon online. Upload it after making it. Click \"Save\".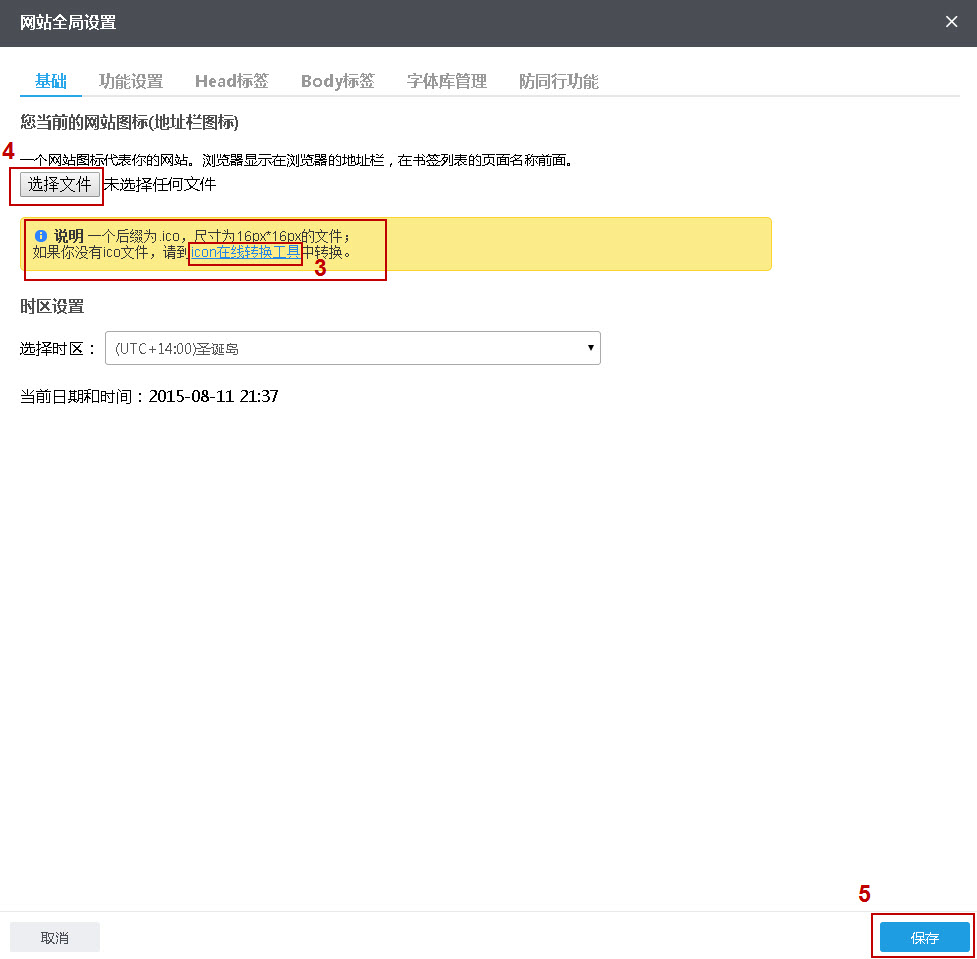 Step 3: Click the Save button to save as the latest version in the background. Click the \"\"Publish\"\" button to publish to the front desk of the website.